Flagstaff might be a small town. Yet, it offers a wide variety of dining options. You will love the food in this city. No matter if you are looking for some breakfast ideas, lunch, or dinner, the best places to eat in Flagstaff have you covered.
The city in Arizona is surrounded by mountains, deserts, and pine forests. As for the cuisine, you can try some Italian, Mexican food, or Thai food. The city will provide you with choices like no other place.
What is Flagstaff famous for?
The small city in Arizona is famous as the gateway to the San Francisco Peaks mountain range and the Grand Canyon. And if you want to spend some time exploring, the historic town has plenty to offer.
Take a tour to discover the small-town charm of the city. There are many events and activities in the city. And since it is in the state of Arizona, the best places to eat in Flagstaff offer specialties like fry bread, Chimichanga, hot dogs, cheese crisp, and more.
Top Restaurants in Flagstaff
Shift Kitchen and Bar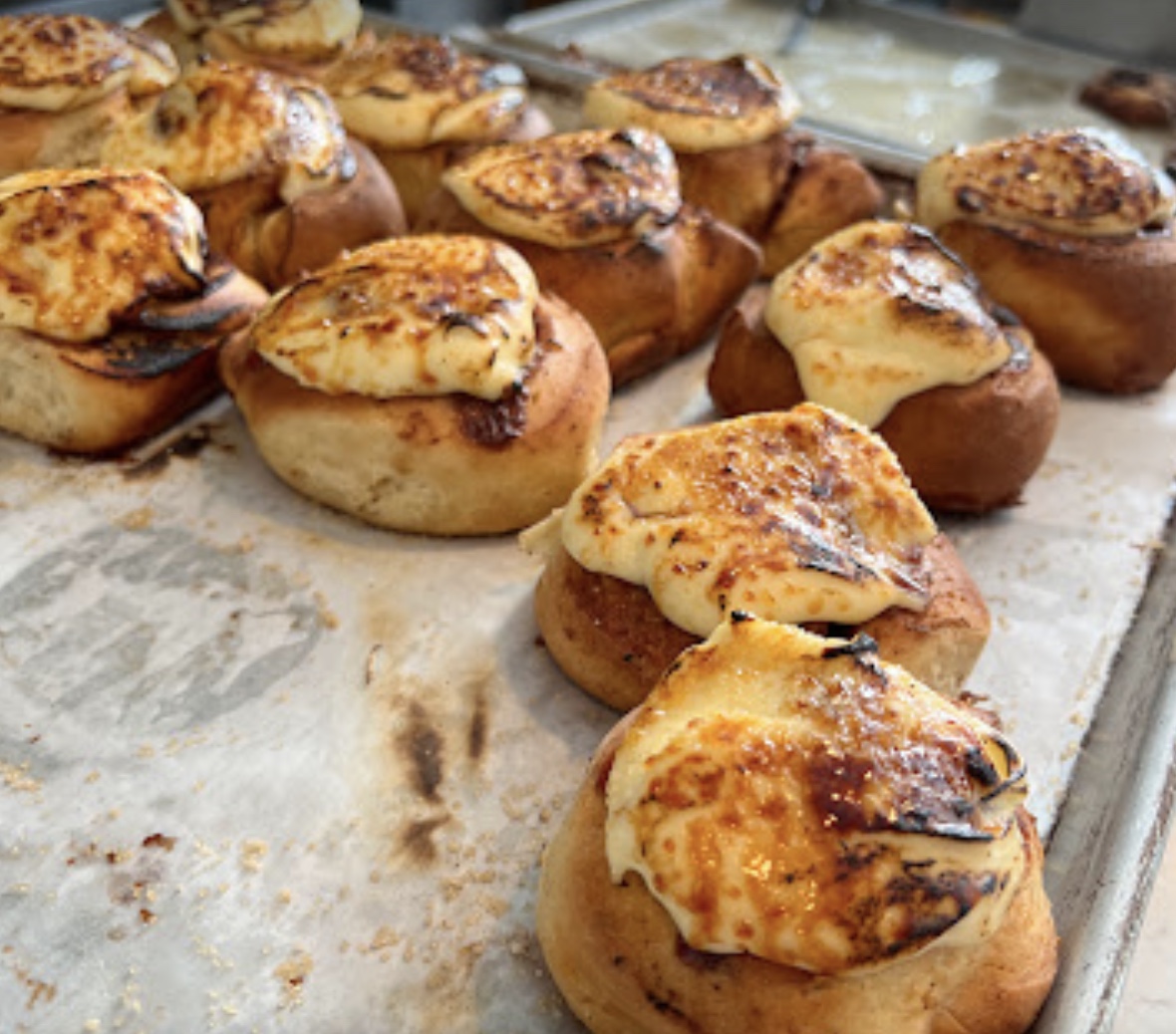 If you want a unique dining experience, Shift Kitchen and Bar is the place to go. The restaurant makes food that is meant to be shared. So, go there with your friends or family for a homey atmosphere and unique dishes.
Some of the best dishes include bone marrow, duck liver pate, and more. Your taste buds will thank you for sure.
Once you get to dessert, you have to try the Passion Fruit coconut tart.
Delhi Palace
You can definitely have some amazing Indian food in Flagstaff. Delhi Palace is the place to go for such an occasion.
The best restaurant offers some original Indian cuisine to people in Northern Arizona. It also offers some gluten free and vegan dishes.
Try the buffet on a Sunday, and you will get a free soft drink or a glass of champagne. Here is the best part. Children aged 8 and younger eat at half price.
Silver Pine Restaurant and Bar
Reservations are recommended for this dine-in service. Silver Pine Restaurant and bar is a relaxed hotel option that offers American dishes and treats in an airy venue with a terrace. Located in Little America Flagstaff, the restaurant is part of a bigger complex in a 500-acre forest.
Evans Fish and Chips
Fish and Chips is a classic dish, and Evans has become a favorite dinner spot for many locals, students, and tourists. Each order is made fresh to order. Their signature cod is wrapped in a golden batter, light and crispy. This way, every bite delivers a hot crunch with tender moistness underneath.
So, if you are up for a British classic, you should visit this restaurant. Other options on the menu include battered sausage, chicken and chips, mahi-mahi, or more.
Agave Mexican Restaurant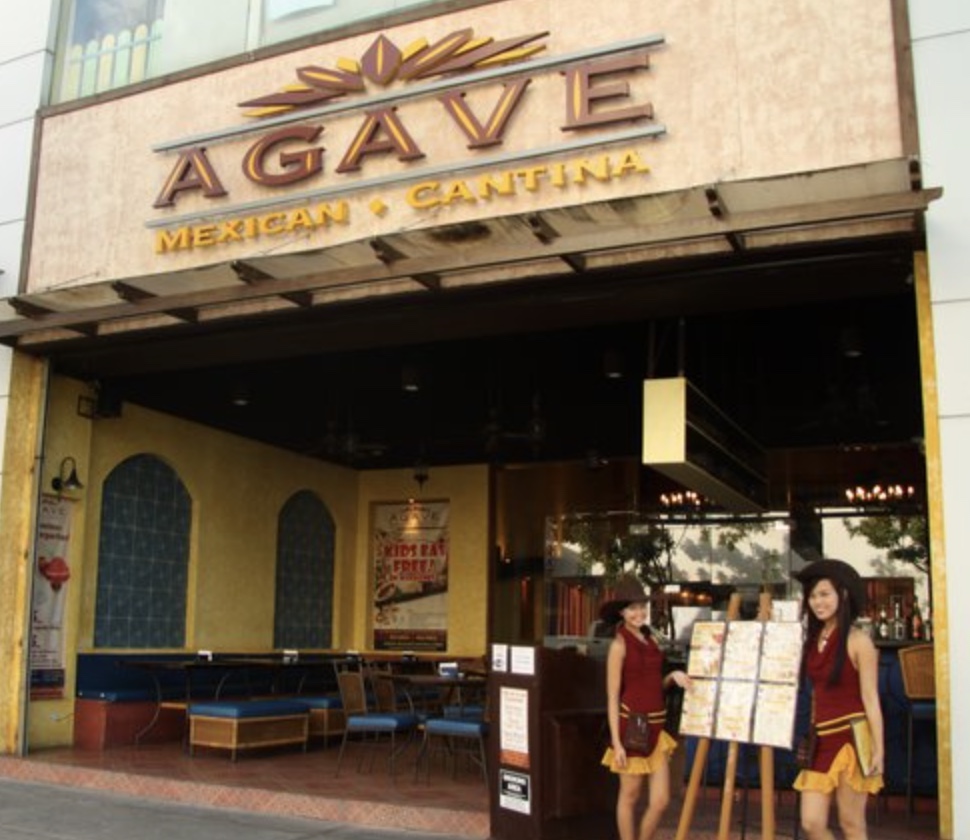 We had Indian food, now let's talk about some Mexican food in Flagstaff. Agave Mexican Restaurant opened in 2014 and since then, the owners serve classic Mexican cuisine and Central American dishes.
The restaurant's casual and family-friendly atmosphere makes it a great spot for birthdays and celebrations. Not to mention, the fantastic food.
We suggest trying some traditional Mexican dishes like chili Verde. You will definitely come back for more after trying it.
Simply Delicious Café Daily Fare
This café and catering service has been a staple in Flagstaff for more than 30 years. This comfortable yet straightforward eatery offers dishes ranging from pastries to fulfilling soup options.
Every dish is simply delicious. And until you try their Beef Bourguignon, you cannot say you have been to Flagstaff and eaten at the best places to eat in Flagstaff.
Criollo Latin Kitchen
We continue with some Latin cuisine. Criollo is the sister restaurant of Brix (more on that later). The seasonal menu updates and features Latin cuisine.
Why should you visit? Because you are supporting the local economy in multiple ways. The restaurant puts emphasis on working with local and regional farmers throughout Arizona for sourcing their proper meats.
Pizzicletta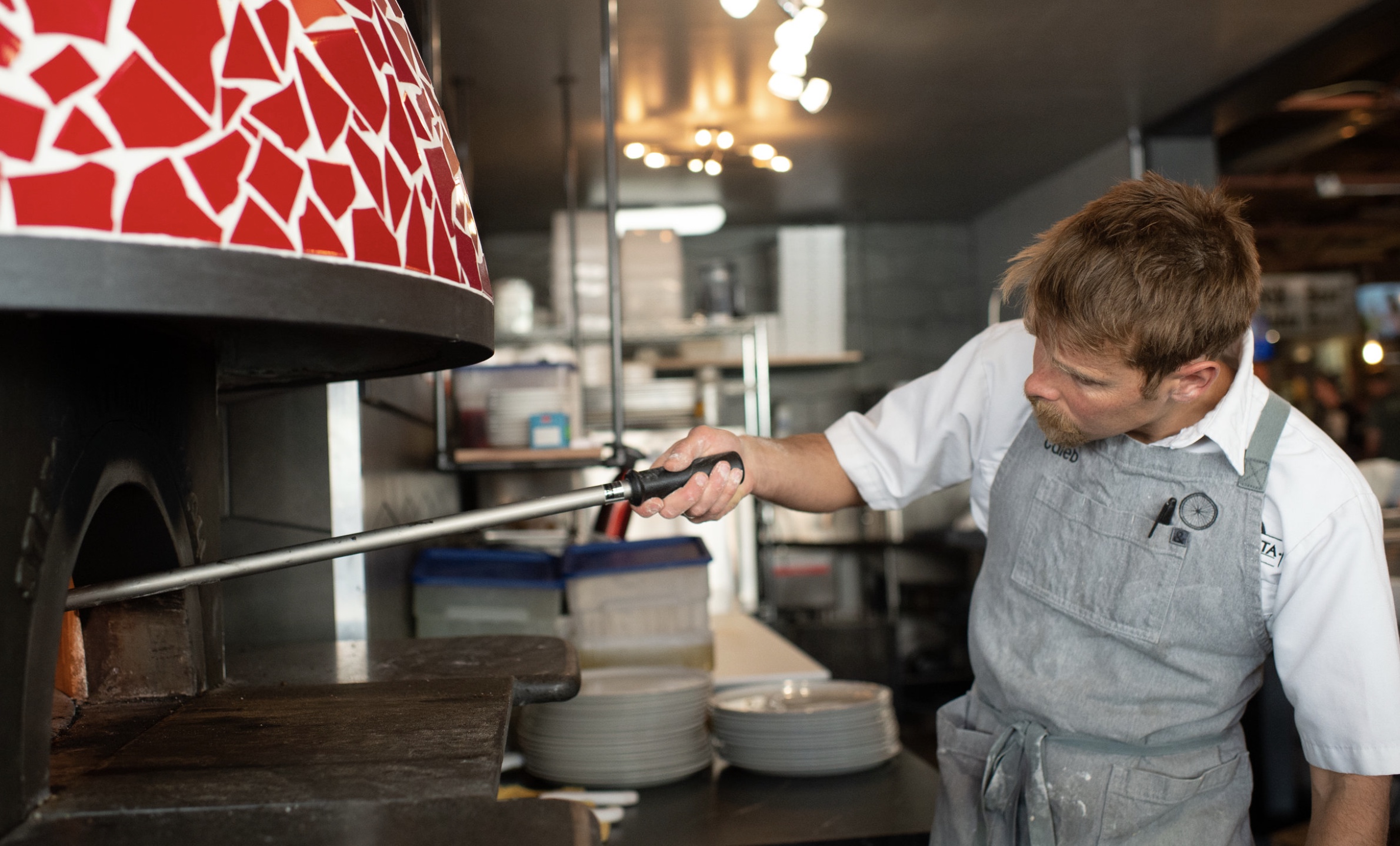 In any city you go to, there is always a good pizza restaurant. Flagstaff is not an exception to this rule. If you are on the hunt for some amazing food that you can get faster, try this Italian restaurant. They offer wood-fired pizza that they will cook in less than two minutes. Sounds good enough?
Besides pizza, you can also try housemade focaccia and creamy gelato.
Red Curry Vegan Kitchen
This charming local café has a vegan-friendly menu. It was created to bring authentic Thai food and a full vegan menu to Flagstaff.
Fun fact: The Red Curry Vegan kitchen is open from every day of the week, except Tuesday. So, Monday they are open, and then Wednesday to Sunday.
Of course, the signature dish is any spicy curry. But if you want something different, and cannot stomach spicy food, try their egg-free veggie rolls.
Tiki Grill
You cannot talk about Flagstaff restaurants in Arizona without some grill, right? Tiki Grill will turn your dining experience into a tropical journey.
Tucked in a strip mall, Tiki Grill is a happy place with a laid-back island vibe and authentic flavors. You can literally smell the ocean breeze.
Diners can enjoy their blend of scratch-made mainland and seafood dishes like fish and shrimp tacos. They can be grilled, fried, or blackened. They also have country poutine, cheese curds, and fries in pork belly gravy.
Atmosphere Kitchen and Dark Sky Beer Garden
A sprawling downtown patio with views of the San Francisco Peaks is definitely something you must visit. Atmosphere Kitchen is a German-style beer garden with bench seating, umbrellas, tables, and barrel planters.
You will not find traditional nachos and wings here. But the buffalo chicken livers are to die for. Or you can try the salt and vinegar cheese curds. The restaurant serves them with black garlic sauce.
Fat Olives
This mobile catering company has worked for more than 25 years in the city. It is known as one of the best-rated Flagstaff restaurants. And there is a good reason for it.
The wood-wired dome oven was constructed in Italy and will deliver a traditional Neapolitan pizza in just 90 seconds.
In 2015, their ADovada pizza won 5th place at the International Pizza Expo.
Diablo Burger
Did you know that Flagstaff is home to the original Diablo Burger location? To this day, the restaurant features the same dedication to quality that made their burger special.
Diablo Burger has a more intimate location with a mostly-shaded patio. Their Belgian-style frites in DB Special Sauce will deliver the fine balance between a crunchy exterior and a creamy interior.
Tinderbox Kitchen
Do you want an indulgent night out paired with perfect wine? Well, then Tinderbox Kitchen is your go-to choice.
It is a fine-dining restaurant in Flagstaff offering a wide selection of luxury dishes like crispy duck, beef tartare, foie gras, and more.
Try a wine or two from their selection and you will not make a mistake. Tinderbox kitchen has more than 100 wine options. Do not worry, their employees are trained and will help you pick the right wine for your meal.
Flagstaff Station Market Café
This was once a gas station. But it is now converted into a beautiful gathering coffee shop and a hit place for tourists. Flagstaff Station opened in September 2020 with a wide selection of breakfast and lunch options.
The freshly baked goods and their high-end coffee will make you fall in love with the place. They serve paninis on rustic farmhouse bread. The most popular breakfast sandwich is the Humphreys. It features eggs, smoked Gouda cheese, and bacon.
The best part is you can find plenty of gluten-free options, like raspberry almond shortbread.
Mama Burger
This place was named Flagstaff's best burger by the Arizona Daily Sun. Mama Burger will satisfy your burger cravings for sure.
They offer a traditional take on old-school diners. Mama Burger has every burger imaginable on the menu, including a veggie burger.
Beaver Street Brewery
We have to mention the American pub, Beaver Street Brewery. They are vegetarian friendly, but also have a lot of gluten-free options and vegan options.
The meals include lunch, dinner, late night snacks, and of course, some drinks.
Brix Restaurant and Wine Bar
Let's finish off the list of best places to eat in Flagstaff with Brix Restaurant. It is arguably the best restaurant in the city. Brix serves seasonal and farm-focused American cuisine. Each dish is prepared with fresh ingredients sourced from local farmers and ranchers of Northern Arizona.
If you want organic food and healthy foods, you have to try Brix. The interior features brick walls, warm ambiance, and a stocked bar.
What to eat? You have to try the roasted duck breast. It is served with Japanese sweet potato, spiced plum reduction, and broccoli puree.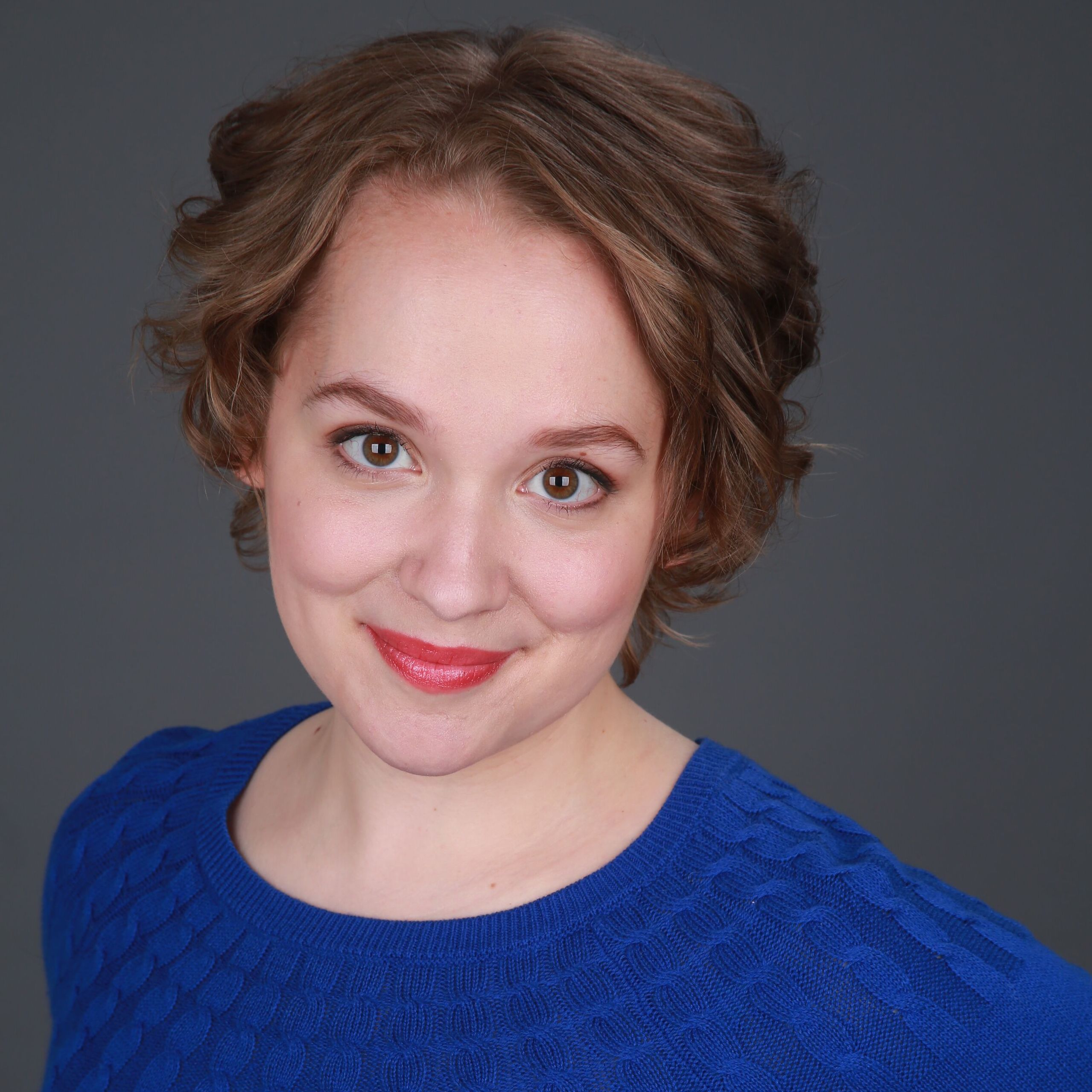 Hi, I'm a clinical psychologist and inclined towards best buying practices for home and kitchen things. Critical towards choosing the best product and honest with my feedback. I'm a seasoned writer having more than 4 years of experience in multiple niches as well.
Please note: CharlieTrotters.com is reader supported. This page may contain affiliate links. If you buy a product or service through such a link we earn a commission at no additional cost to you.