I bet searching for the best RV Water Softener brings you here. If you're looking for a water softener that'll save your RV from the destructive effects of hard water, then you have landed at the Right Spot.
We have come across a detailed review of some of the Best Water Softeners for Recreational Vehicles and Marines.
One of the major problems that all RV owners face on their Campgrounds is those hard water resources enriched with minerals and ions. These minerals not just only destroy the pipes and fixtures of RV plumbing, but also damages shower heads and faucets and decrease the water pressure.
So, installing the finest RV Water Softener in your mobile house becomes a must in this condition. But the biggest hurdle in your way is the infinite variety of RV water softeners in the market.
It becomes difficult for you to choose between them because each of them carries some most amazing and unique characteristics. In this case, finding the best one becomes impossible for you.
That's why, to overcome this problem, we have done the main work for you. After days of research, we have found 6 of the best RV water softeners that are taking the world by storm this year.
6 Best RV Water Softeners in Our View
Now, let's walk you through an in-depth analysis of those best RV water softeners, so that decision making becomes easy for you and you can find a suitable water softener for your RV and marine.
1. On The Go OTG4-DBLSOFT-Portable 16,000 Grain RV Water Softener
Specifications
Water pressure: 125 psi | Water Capacity: 16,000 gallons | 360 Degree Swivel Head | Large Mouth for easy salt addition | Carry Handle on the head | requires 750g (approximately 2 boxes) of common table salt| Double Standard Capacity | Travel-Friendly Plug and Cap for the prevention of Leakage | Produce 40% softer Water| Softener Life: 7 years | High-Grade Premium Resin | Regenerates without Electricity|
On The Go OTG4-DBLSOFT-Portable RV water softener is popular among the variety of RV and Marine models because of its double standard filtration capacity. This water softener softens and conditions twice the gallons of water as compared to the standard water softener models.
OTG4-DBLSOFT possesses 16,000 grain capacity and generates 16,000 gallons of water before its first replacement, which means it can last up to 40 days before the need for the next replacement.
Moreover, this water softener is a great water savior as it consumes less than 90 gallons of water for the regeneration process. Plus, it uses common table salt to regenerate, which means you don't have to buy potassium chloride for your softener.
After installing this softener, RV owners can enjoy 40% softer water on the go as compared to the regular softeners in just less than 30 minutes.
This Water Softener also comes with additional unique features which include an easy to carry handle for a travel-friendly experience, a large mouth opening so that salt addition becomes easy and quick, a cap and a plug so that you don't have to face leakage problems while traveling and lastly a high-grade premium resin for a premium exchange of ions.
The feature that most of the owners enjoy is it's extremely compact and space saving design which makes it portable and travels friendly. Bearing a size of 22" H x 9.50 dia, this water softener can be easily stored in your RV's dockside locker or the storage bay.
So I think it can be a great choice for those RV owners who are looking for a travel-friendly Softener option for their vehicle. When it comes to the installation of this system, you can say it's super easy.
Its installation doesn't require any special knowledge about plumbing, you can install and fit it yourself even if you are using a water softener for the first time. It also doesn't require any electrical power or electrical tools for its working.
2. Mobile-Soft-Water Portable 16,000 Grain ™ Unit with Tank
Specifications
Flow Rate: 5 GPM | Water Capacity: 16,000 gallons | Salt required: 2 boxes | Item Weight: 33 pounds | No electricity Require for Regeneration | Removes Contaminants | Made with Lead Free USEPSA, NSF61 approved materials | Removes 100% Hardness| compact design | Travel-friendly | Easy Installation | 16,000 Grain Capacity | Male GHC Tank Connections | Highly Charged Resin | Distributor | Unit comes with a Tank and Tank Head | One Year Warranty | NSF Certified
The most-loved feature of this water softener is its remarkable Flow rate, Mobile-Soft-Water softener gives you soften and ready to use 5 gallons of water in just one minute. Another plus feature is that it uses only 2 boxes of common salt during regeneration.
Moreover, it also comes with a handy installation manual that makes it easy to put the softener altogether. The pressure of this water softener is really high, hence it recovers the decreased pressure of water in faucets and showers due to scale buildup.
When it comes to the water softening capacity, it gives you 16,000 gallons of water in your first 40 days without any replacement. After that, you will be needing a replacement.
Just like the above-mentioned system, this softener also doesn't require any electrical power or tools for its regeneration. This water softener efficiently softens well and municipal water by removing the calcium, magnesium, iron, and other heavy metals and is compatible with every RV and Marine models.
Unlike standard water softener, this one also works as a filter and removes all the impurities like dirt, insoluble iron, chlorine, arsenic, radium, lead, silica, and oils.
It is also certified by NSF and its male hose connection is made up of lead free USEPSA and NSF16 approved materials which makes it completely safe and nontoxic. In the end, this system comes along with a one year long warranty
3. Watts Water Quality/Condition M7002 Flow-Pur RV-Pro 10,000 Water Softener
Specifications
Built-in drain line flow restrictor | Full Cradle Base | Uses Common Table Salt for Regeneration | Flow rate: up to 4 GPM | Item Weight: 9 Pounds |Supplied with High Grade Resin | 10,000 grain capacity | Warranty: 10 years | Custom designed flow valves | regenerate without electricity | Portable and compact design | Uses 750g of table salt | Regeneration capacity: up to 55% |
For the RV owners who are looking for a budget-friendly solution for hard water for their vehicles, Flow-Pur RV-Pro 10,000 can be a great option for them. This water softener has all the basic features to soften water at the most budget-friendly price.
This RV softener comes with a Grain capacity of 10,000 and is supplied with a high-grade premium charged resin that eliminates almost all the free radicals including calcium, magnesium, lead, radium, chlorine, and other heavy metals present in municipal water.
The flow rate of this softener is highly efficient as it provides you with 4 gallons of water per minute. The regeneration capacity of M7002 Flow-Pur RV-Pro 10,000 water softener is efficiently increased up to 55%, all due to the Built-in Drain Line Flow Restrictor which preserves better pressure in the tank during the regeneration process.
Another advantage of this water softener is that you don't have to disconnect the system form vehicle for regeneration because the valves in this softener are custom designed which secludes the drain line from the output line.
4. Aquasure Harmony Series 48,000 Grains Water Softener with High-Efficiency Digital Metered Control Head (48,000 Grains)
Specifications
48,000 Grain capacity | Digital Metered Control Head | In and Out Bypass Valve |Pre-filled Premium Resin | 1" NPT Male Adapter | Double Backwash | 5 Year warranty | Self-Cleaning | Thin Profile Hydraulic Control | Fiberglass Resin Tank | Distribution Pipe | Brine Tank | Grid Plate | Float Valve | Brine Well | 14 ft. Brine tube | 4 ft. Drain Tube | Flow rate: 12 GPM | Requires no Electricity
Though this water softener is basically meant for softening whole house water, but its compact and portable design makes it a travel friendly option for RV and Marines.
Its thin profile hydraulic meter allows it to install closer to the wall, thus saving more space at the front. The system is equipped with many additional features which makes it one of the most convenient to use water softeners.
The first one to be mentioned is its Advanced Digital On-Demand Metered Control Head. With the help of this digital meter, the water softener first calculates the amount of water, then treats and backwash the tank according to that amount of water.
This feature also ensures maximum efficiency and capacity and also reduce the waste of water and salt consumption. Moreover, its digital display provides you with all the information required to manually control the softener such as totalizer, current flow rate, time of the day, and volume per day until the regeneration.
This system is customizable which means you can either pre-program the system or control it manually to adjust the setting according to your need. The system also bears a feature of 1" inlet and outlet yoke which allows you to connect it with pre-plumbed water lines without making any additional modifications.
With its detachable bypass valve, you can maintain the softener and regenerate easily without shutting off the main water source. Its heavy duty tanks are made with fiberglass line polyethylene which eliminates scale build up and resists rust and corrosion.
This water softener is the first and the last in our list which holds the greatest flow rate of approximately 12 gallons per minute, which means you can enjoy softened and conditioned water without waiting for too long.
Apart from this, it also holds a 48,000 grain capacity, this ensures that you won't be needing any replacement for the next 15 years.
5. On The Go OTG3NTP1DS Double STD Water Softener
Specifications
Item weight: 18 lbs. | 8,000 standard grain capacity | 16,000 double grain capacity | Water Pressure: 125 psi | Inlet Flow Control |carrying handle | large mouth opening for easy salt addition | includes cap and plug | Highly Charged Resin | Travel Friendly Options | removes contaminants | No electric power required
Though this product doesn't seem much fascinating to the most RV owners, but there is more to this softener than meets the eye. This softener is the only one of the kind that offers all the basic feature of water softener, plus a few extras in the most budget friendly price.
If you are running low on your budget, but still need a water softener, then this one is going to work great for you. Just like the first one that we discussed, this water softener also offers a double standard capacity of 16,000 grain, you can also go for the single standard capacity of 8,000 grains if only two people are living in the house.
The system comes with a pre-filled high-grade premium resin that eliminates all the negative ions including calcium, magnesium, radium, lead, chlorine, and other heavy metal.
Moreover, it also works as a 2 in 1 RV filter and removes all the sediments, dirt, silica, oils, and toxic chemicals. When using this system, you can get 4 gallons of fresh soften, and conditioned water in just one minute.
Just like all the former mentioned products, this one also uses common table salt, thus proving itself to be economical.
6. Portable RV Water Softener (16,000 Grains)
Specifications
16,000 grain capacity | water capacity: 16,000 gallons | lasts up to 4 months | Hardness Test Strip | Comes with a Brine Line | Includes a small footprint | Silicone Lube Present | includes an instruction manual | Installation kit included |no electricity required | uses common table salt
This RV water softener comes at a great price. It offers many pleasing features at unimaginably low prices.
This system comes with a high grain capacity of 16,000 grain along with a pre filled premium resins that remove all the heavy metal, ions, and sediments from municipal water.
This water softener, just like all the other provides you an economic solution by uses 2 boxes of common table salt to carry on the regeneration process, and unlike most of the other water softeners, you don't need to have an electricity supply to make this water softener run.
The installation of this water softener is super easy, you don't need to hire a plumber to hook it up, an instruction manual is already included in the package and the softener set includes an installation kit along with a sanitizer packet, brine line, test strip to measure the hardness level and silicone lube.
Buying Guide for RV Water Softener
Before purchasing an RV water softener, you must have complete information about softeners so that you don't end up with the wrong product.
So if you are new to the water softeners and want to know some basics of buying before making a purchase, then we are here for you.
Down below, you are provided with a buying guide for an RV water softener, it involves everything you need to know before bringing the softener home.
Test the Hardness Level of Your Water
The first thing that you must consider before buying a water softener is to measure the hardness of your area's water, because in most cases, the water may feel like it is hard but it isn't, there are several other environmental things that effects the water and people take it as hardness, so when they install a water softener, it doesn't work.
So before facing the market check whether your water is really hard or not. The hardness of water is measured in grains per gallon, if your hardness strip shows 7 grains per gallon, then it means that you have hard water and you should go for a water softener. But in case it is less than 7, then it is quite clear that the real reason is something else.
So if this happens, don't rush for the softener, but instead, take a sample of that water and take it to the laboratory for a further checkup to ensure what really is the matter with your water
Understand your Needs
Before buying an RV water softener, you must first identify what your need is, how much grain capacity do you require for your RV.
If your water is much hard and you have a big family who is using the water regularly, then you must go for the one with high grain capacity.
But if it is just one or two people living in an RV, then a softener with low or moderate grain capacity will be enough for them.
Consider your Budget
After you have identified your needs, the next thing to do is to know how much budget you have for an RV water softener.
You may know that water softeners require a big bunch of dollars in your pocket, even the budget-friendly ones begin at a couple of hundred dollars. It is wise to buy a softener that is enough for your requirement, you shouldn't go for the one that is exceeding your needs because then you'll be left with nothing in the hands.
So if you have a low budget, it's not necessary to but those modern and stylish water softeners with a lot of digital features, you can simply go for the most compact and portable one that only reduces hardness.
Features to Consider in RV Water Softener
There are some specific features that you must keep in mind when shopping for a portable RV water softener.
Portability
The softener must be portable because you would have to carry it in the vehicle throughout the whole journey, so it has to be travel friendly. It has to be lightweight so that it can be easily carried and it shouldn't have fixed installation.
Compatibility
Another thing is its compatibility. Before buying a portable water softener, make sure that the model of that softener is compatible with Your RV's Model.
Though all the portable water softeners are meant for small spaces and work great with all RV, Marine models, and boats, but in few cases, some of the softeners can only work with a specific type of RV.
Flow Rate
The water softener must have a good flow rate because no one would want to wait for hours to get the water while they are on the move. So keep in mind, only buy a water softener that has a flow rate of 4GPM or higher, but not less than this.
Compactness
Water softeners for RV must be really compact and space-saving, they shouldn't be carrying big tanks along with them. Their size must be small enough to store them in the storage bay.
Maintenance
When you are buying a softener for your RV, it means that you will use it while traveling, so buy a one with low maintenance as no one would want to spoil the trip just for the maintenance of water softener.
Certification
Before buying any water treatment system, whether it is softener, filter, or dispenser, look for the certification.
The water softeners have to be certified and approved by NSF. This makes sure that the system you are going to use contains toxic free material and treats the water as per the criteria provided by the government.
Go for the Brands
Though going after the Brands is not much necessary in regular cases, but when it comes to the treatment of water, one must consider buying the product of a Renowned Brand.
It is a matter of health, that's why one must not compromise on this by buying a local one because brands maintain their quality and take care of even the smallest things, while in the case of local water softener, you can never know what materials are used in it or whether it is good for health or not.
FAQ (Frequently Asked Question) for RV Water Softeners
Does RV water softeners only work with RV's?
No, though these water softeners are portable and are basically meant for RVs and Marines, but can also be used for various purposes like car washing, in boats, in the Spas, and for the Houses.
Is the RV water softener hard to install as compared to the whole house water softener?
No, it's the same as installing a regular water softener, in fact sometimes, it is easier than installing the whole house water softener. You just have to connect it with a standard garden hose.
Is it Necessary for an RV water softener to be lightweight?
Though there is no issue for an RV water softener in being heavy, but it is recommended to go for a lightweight water softener when you are thinking of installing it in a Vehicle because they are easy to carry during travel.
What type of salt is used in the RV water softener?
Generally, all RV water softeners use common table salt for their regeneration, but some of them require potassium chloride.
How often should you service your RV water softener?
RV Water softeners typically don't require any special service except for the replacement intervals, but it is advised to clean the brink tank of softener once in a year.
Does RV water softener require a lot of salt?
The water softener needs salt to function properly, so RV water softeners also require a large amount of salt to go through. But it should be kept in mind that they must be supplied with a consistent amount of salt, giving too much or too less salt can alter the softening process.
If you want to know how much salt your softener requires, you can check the model of your softener.
What should you put first: RV water filter or RV water softener?
Though there is no restriction in the order of putting RV filter and softener, but it is better to put the filter before the softener so that the resin of the softener stays clean from dirt and sediments.
Conclusion
RV owners must install a water softener in their vehicles because dealing with hard water during the travel becomes even more difficult. A lot of works like doing the dishes, washing the clothes, and cleaning the house remains undone, just because the water is not producing lather with soap.
Not only this, but hard water also destroys the faucets, showers, pipes, and fixtures of RV by building up scales and leaving ugly stains. That's why going for an RV water softener is a wise decision.
This review has provided you with all the required information about buying the Best RV Water Softeners. I hope that after reading this review you would have already chosen a softener suitable for you RV.
So, have you made your decision yet? If not, then hurry up, because cyber Monday and Black Friday are not going to wait for you for too long.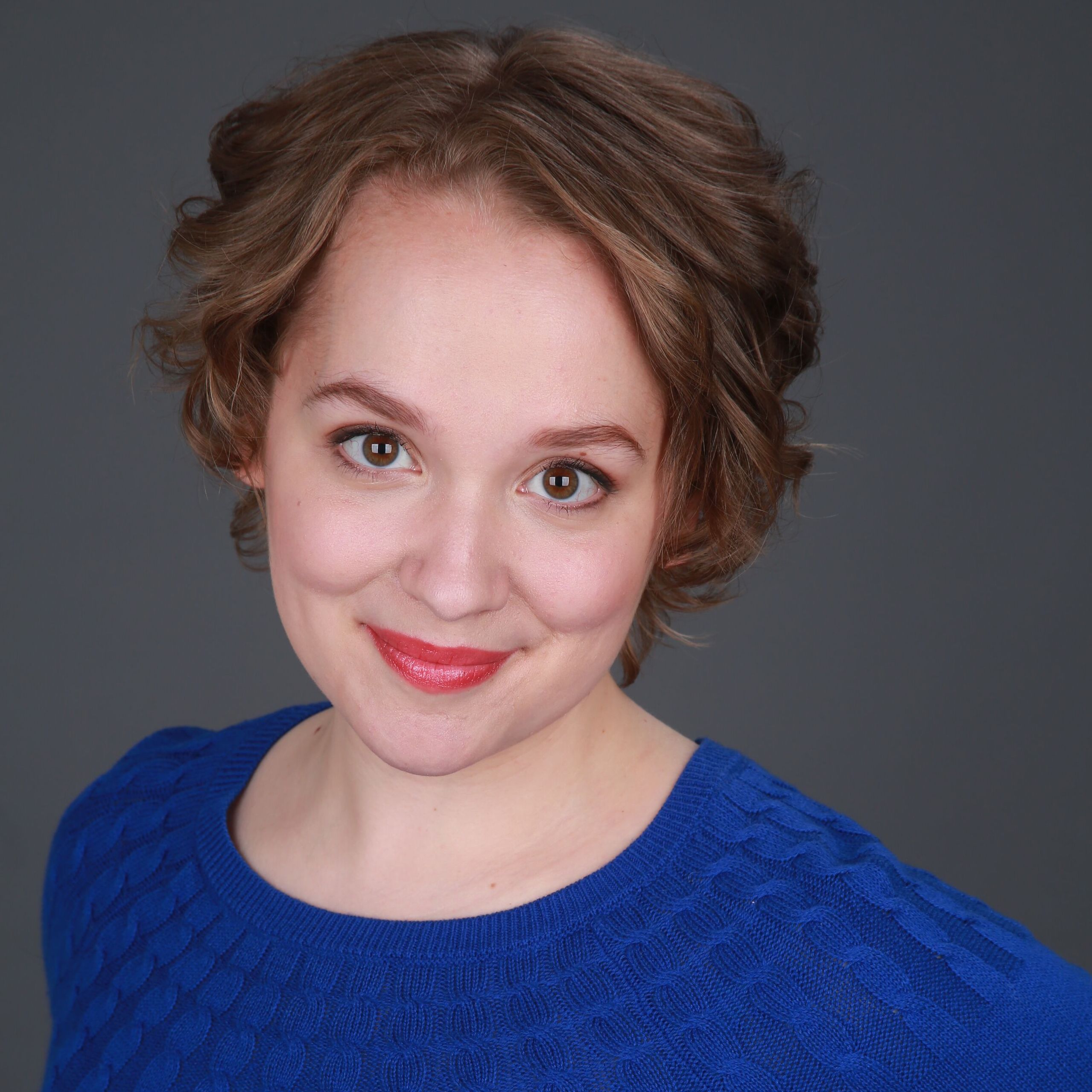 Hi, I'm a clinical psychologist and inclined towards best buying practices for home and kitchen things. Critical towards choosing the best product and honest with my feedback. I'm a seasoned writer having more than 4 years of experience in multiple niches as well.
Please note: CharlieTrotters.com is reader supported. This page may contain affiliate links. If you buy a product or service through such a link we earn a commission at no additional cost to you.