In the past several years, Waco has had one of the most thriving dining scenes in the US. Their range starts from casual café stops with local ingredients to quirky food trucks and some interesting restaurants. Today, we will talk about some essential dining destinations. What are some of the best places to eat in Waco?
Waco is a city in central Texas, with places like the Texas Ranger Hall of Fame, Cameron Park Zoo, and Dr Pepper Museum.
Fun fact, the soft drink is a local invention in Texas. The Dr Pepper Museum pays homage to the soft drink.
Now, when you are in Waco, no matter if you are looking for a full-blown meal, a dessert, or a snack between meals, you can find one in the best places to eat in Waco.
What is Waco famous for?
The city is the birthplace of Dr. Pepper, the carbonated soft drink everyone in the US drinks. It is also home to the Waco Mammoth National Monument. Yet, many people know Waco by the movie Waco. It is a dramatized exploration of the 51-day 1993 standoff between the FBI, ATF, and the religious faction of David Koresh. The standoff culminated in a fatal fire.
Today, we will talk about more positive things, like the best restaurants in Waco.
Top Restaurants in Waco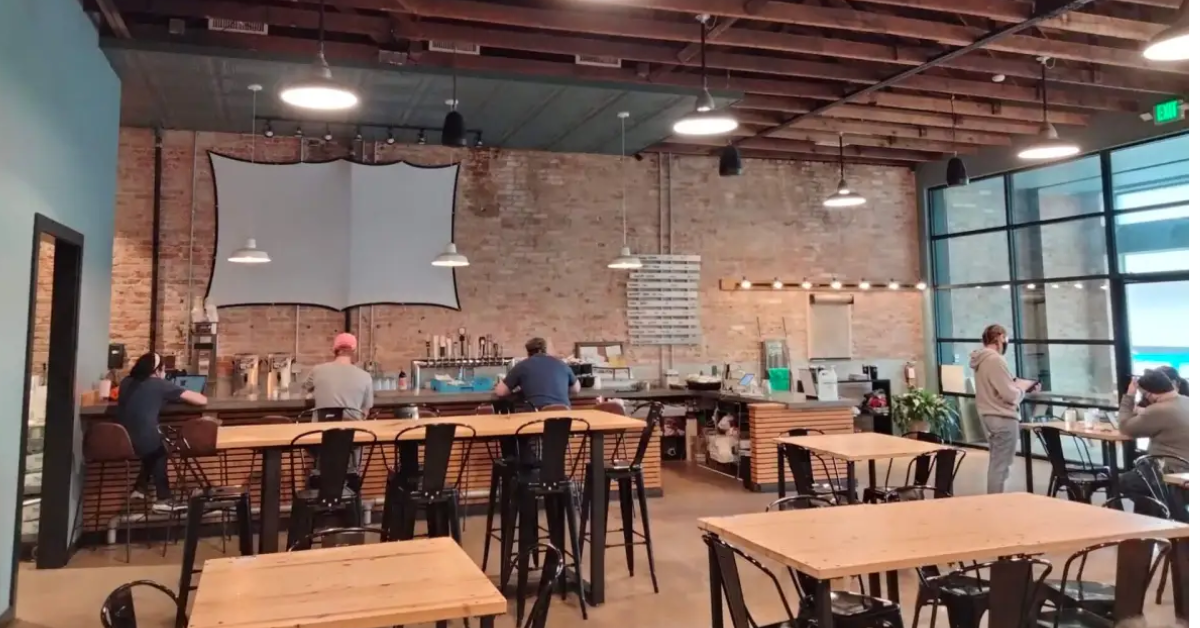 Jaspers BBQ
What is the first association of Texas? Well, barbecue of course. Well, this is why we start off the list with this East Waco barbecue joint. It has been a staple in the city for decades. Jaspers BBQ opened in 1919 and since then, it is a place locals and tourists enjoy.
When you dine there, make sure to try the smoked brisket and bologna by the pound. Or if you are into a family meal, order the Waco Tornado, a giant pile of corn chips topped with chopped brisket, sausage, pinto beans, and cheese.
Cafe Homestead
Established in 1994, Cafe Homestead is a long-time running restaurant serving locally sourced food. Their American dishes are a must-try if you want a traditional culinary experience.
The unique setting with rustic touches and freshly brewed coffee make the Cafe restaurant a top choice for gatherings.
From their impressive all-day menu, you have to choose whether you want a one-of-a-kind dish or you want something common. If you are for the former, the Quesadilla Burger is your choice. As for dinner, many foodies recommend Open-Face Chile Rellenos, a dish of roasted poblano pepper, smoked chicken, green chile sauce, cheese, toasted pecans, jalapeno grits, and craisins.
MOROSO Wood Fired Pizzeria
Founded in 2016, MOROSO Wood Fired Pizzeria is a highly acclaimed restaurant. They serve traditional Neapolitan pizza.
And as we know, pizza is always a good choice for lunch or dinner. Bonus points for some Italian wines, draft beer, and hand-crafted pasta dishes. There are even plates for sharing.
If you are into sharing food, the best time to visit MOROSO is during brunch. Yet, if you like some traditional Neapolitan pizza, try Wild Hog. The pizza features a homemade and award-winning dressing.
Magnolia Table Restaurant
Some would say this is the most well-known and best place in Taco. Magnolia Table Restaurant is connected to the Magnolia business empire. The beautiful restaurant got famous thanks to its great food at a decent price.
As you approach the restaurant, you can see the architectural design and how it was carefully crafted. You immediately get the sense you are going to a quality restaurant.
The menu, on the other hand, is full of traditional dishes and farm-style breakfast options like eggs, bacon, sausage, grits, toast, and more. Everything is cooked to perfection. So, make sure to visit for your breakfast or lunchtime.
Baris
You are probably wondering, another Italian restaurant in Texas? Well, there are those who love Italian food. Baris serves comforting and delicious Italian food.
Founded in 1996 by Mary Imeri, it is a family-owned Italian restaurant that has been ranked among the best by locals since 2012.
Some of their best dishes include chicken marsala, baked ziti, lasagna, and of course, pasta. And if you have place to spare, wild desserts like tiramisu will satisfy your taste buds.
As for the pizza, there are many options. Plus, you can order as a whole pie or by the slice.
Jake's Texas Tea House
The American restaurant opened in 2013 in the downtown neighborhood. Since then, it is a great place to go if you want to catch up with your friends or loved ones.
Jake's Texas Tea House has some of the best lunch options in the city. It offers southern diner-style food, some refreshing local beers, and homemade desserts. If you bring your family along, do not worry, there are kid-friendly meals as well.
For those who love spicy food, try their Diesel hamburger.
Union Hall
The single-building restaurant in downtown Waco is a few blocks away from Magnolia. It features a dozen or more locally owned restaurants. All of them are a dining hall of sorts.
Designed to be an eatery of sorts, it is an incubator for new and local restaurant owners. It provides them a pale to test new restaurant concepts and foods.
There, you can find food ranging from authentic Mexican food to classic burgers, wings, soups, pastry shops, and more. If your choice is a local Waco restaurant, Union Hall is the place to go.
Happy Wok
On some days, you just need a good old Chinese take-out. Well, if you are into some Chinese food, Happy Wok is the place to go.
They provide regular counter service and a variety of dishes ranging from classic sweet and sour chicken to General Tso's Tofu.
Their special lunch menu is served Monday through Saturday.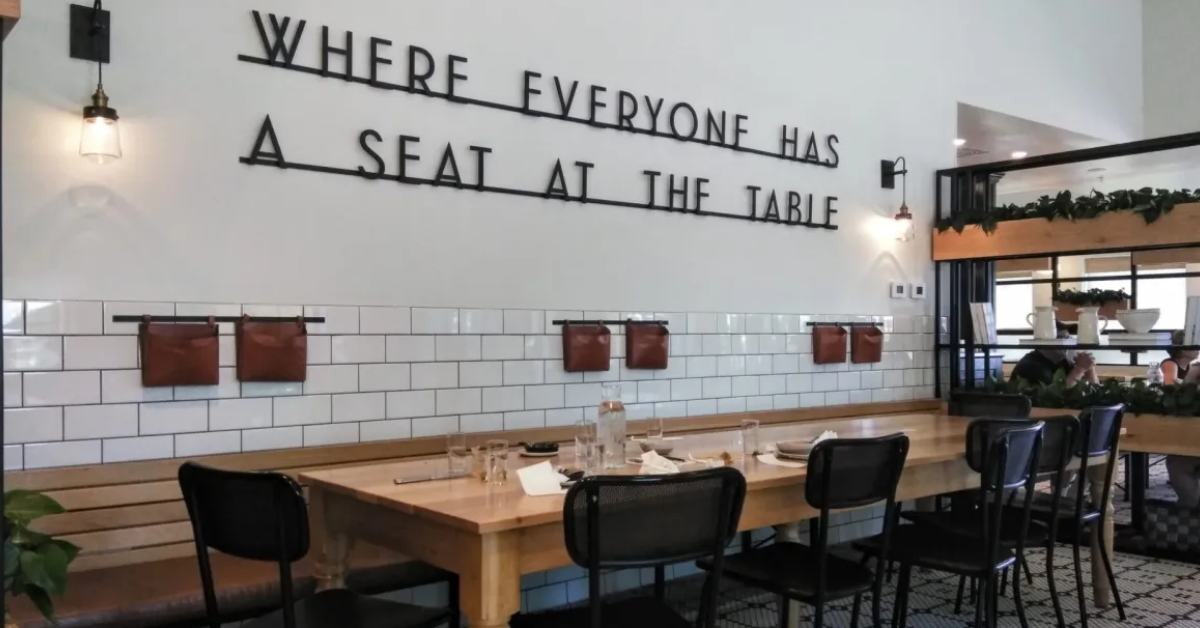 La Fiesta
Now here is a true Tex-Mex restaurant. La Fiesta serves family recipes made from scratch daily. Opened in 1963 by the Castillo Family, La Fiesta also has live music.
No matter if you are looking for a quick bite or just a drink, they also have a special bar menu. And of course, do not leave without trying their Margarita.
Brazos Bar and Bistro
Brazos Bar and Bistro is a contemporary restaurant at the Hotel Indigo Waco – Baylor, an IHG hotel. There are few high-rated restaurants in Waco that can compete with Brazos. Their stylishly decorated interior and well-presented dishes are impressive.
And if you are up for a drink, they also have a range of creative cocktails. Now, for lunch or dinner, the Chilean Sea Bass is a great sample of a fish-based entrée. If you are into poultry, try the Porcini Chicken Roulade.
Alpha Omega
Alpha Omega opened in June 2016 as a downtown restaurant serving Mediterranean and Greek cuisine. It is a perfect choice if you want some European food.
Their relaxed space and patio for outdoor dining pairs well with the menu offering mezze platters, gyros, drinks, and more.
Speaking of gyros, try the veggie gyro if you are a vegetarian or follow a meat-free diet. The gyro pita is filled with cucumbers, feta cheese, hummus, lettuce, tomatoes, and olives. And for meat lovers, the Ribeye Gyro is a must-try.
Clay Pot Restaurant
When you think of Waco Texas you probably do not think about Vietnamese food. But the reason why foodies love Waco is because the city has an extensive range of different cuisines. Clay Pot Restaurant is a perfect example.
Their cuisine comes from both North and South Vietnam, making it one of the most unique restaurants in the Texas city.
There is a wide list of vegetarian and vegan options and specials for everyone else. Do not worry, the menu details how spicy certain dishes are. So, if you prefer more conservative dishes, you can enjoy them too.
Cricket's Grill and Draft House
Let's finish off the list of best places to eat in Waco with a local hangout. Founded in 1996, Cricket's Grill and Draft House is a brilliant choice when you are looking for a casual spot to enjoy food.
Besides food, they have activities like pool tables you can try. And their menu features more than 100 draft beers.
If you are in for some salad, try the Steakhouse salad with grilled steak, onions, diced garden tomatoes, and onion rings. As for a sandwich, try the Texas BBQ Braised Beef Melt.
Please note: CharlieTrotters.com is reader supported. This page may contain affiliate links. If you buy a product or service through such a link we earn a commission at no additional cost to you.