Baton Rouge is a city located on the banks of the Mississippi River. It is the capital of the Bayou State of Louisiana. When you think of the best places to eat in Baton Rouge, you have to remember it has an endless array of brilliant dining establishments.
For several years now, Baton Rouge is considered an unforgettable gastronomic adventure. You can find an eatery catering to your specific needs, dietary restrictions, budget, and everything else.
Some of the most popular foods you have to try in Baton Rouge include oysters, gumbo, crawfish, Cajun, creole, and more.
Most importantly, do not forget to try their great breakfast options.
What is Baton Rouge famous for?
Baton Rouge is the capital of the state of Louisiana. Famous for its amazing food scene, fun and quirky attractions, and historical landmarks, Baton Rouge is a place you have to visit.
The demographic is almost 50/50. If you look at the demographic, the African American population takes 53%, the white American population takes 38%, and the Asian community takes almost 4%.
Baton Rouge is an urban city, wonderful to visit any time of the year.
Best Restaurants in Baton Rouge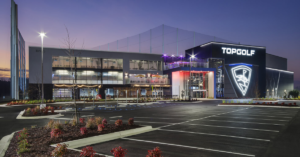 Mansurs of the Boulevard
Mansurs of the Boulevard is quite possible the best place to dine in Baton Rouge. It is one of the most famous and popular spots in the city. Opened in 1989, the dining establishment has gained popularity as one of the best Creole restaurants in Baton Rouge.
They offer classic dishes like cream of brie and crabmeat soup. They attract quite a lot of loyal and regular customers, including locals and tourists.
You can choose between two dining areas. The first one is the lively bar area where you can enjoy a drink from the award-winning wine and martini selection. Or, if you prefer a more elegant experience, try the dining rooms where jazz pianists play regularly.
As for the great food, anything you choose will be delightful.
Zorba's Greek Bistro
Here is another best restaurant that has been around for a while. Zorba's Greek Bistro was first established in 1984 by Dinos and Polina Economides. They introduced the Greek culinary heritage to people in Baton Rouge.
After moving to a new location on Essen Lane, they introduced a new menu, updating some of the old family classics to cater more to the contemporary customer.
If you visit Zorba's Bistro, you have to try the cheese saganaki, flambéed at the table and served with lemon and pitta bread.
Parrain's Seafood Restaurant
Parrain's Seafood Restaurant is located in the heart of the mid-city district. Famous for their fresh seafood, Cajun beef, chicken dishes, and seafood platters, Parrain's is open from Sunday through Thursday until 10 pm. On Fridays and Saturdays, they offer lunch and dinner, no breakfast.
They have a traditional indoor setting and outdoor dining. While reservations are encouraged, the restaurant also allows walk-ins.
Ruths Chris Steak House
The elevated steakhouse is close to several hotels and shopping centers. It gives Ruths Chris Steak House access to many tourists.
If you want to celebrate a special occasion, this is probably the best place to do so. The dining establishment has a range of professionals. They also offer a private venue for an intimate experience and a customizable menu for your event.
Some of their best dishes include the tuna steak as an appetizer or the poultry-based entrée Stuffed Chicken breast.
Anthony's Italian Deli
Founded in 1978, Anthony's Italian Deli is one of the oldest best restaurants in Baton Rouge. The highly acclaimed establishment specializes in traditional Italian food and cuisine.
You can try the authentic taste of Italy without leaving Baton Rouge. Their menu of Italian classics also has kid-friendly meals.
The house specialty is the New Orleans Style Muffaletta, consisting of provolone, genoa salami, Mortadella, capicola, olive mix, ham, and a house-made dressing.
Louisiana Lagniappe Restaurant
Founded in 1998, the Louisiana Lagniappe Restaurant is an award-winning establishment with a menu built around seafood.
They offer some of the most stylishly plated dishes prepared by seasonal chefs. In an elegant atmosphere, you can enjoy some of the best seafood in town.
We recommend trying the Pontchartrain, a house favorite. It is a sautéed fish filet topped with fried soft shell crab, honey-roasted pecans, almonds, and hollandaise.
If you are not into seafood, try the Tournedos, a juicy steak.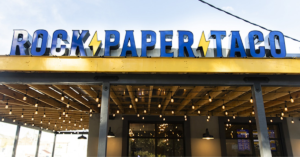 Superior Grill BR MidCity
If you want to try some sizzling fajitas and cheesy nachos, you have to visit Superior Grill. It has been a staple in the city since it opened in 1995.
Try some of their signature dishes like taco salad, enchilada platter, and chimichangas. Sometimes there is live music during the evenings.
Check the calendar or call the Baton Rouge restaurant to see if there will be a show.
The Little Village
The Little Village started in 1945 by entrepreneur Vinc Distefano as a venue for the card game Georgia Skins. But a raid forced him to move to The Little Village's current location.
When Mrs. Distefano began to cook for the growing crowd, people switched their attention from the cards to the great food.
So, that is how the Little Village became a dining establishment. Their menu is a fusion of Italian and Creole cuisine. Some of the best dishes include fried chicken with beans and spaghetti Bolognese.
Sammy's Grill
For more than 25 years, Sammy's Grill has been serving Louisiana favorites. They have a long way since their original chalkboard menu that had only 10 items.
Nowadays, they offer much more, including homemade fried cheese to their award-winning dish, spoiled crawfish.
Sammy's Grill is a casual restaurant offering a familiar and homely environment. At the same time, they offer top-quality Southern food.
Juban's
Juban's is a community restaurant. That is the best way to describe the place named after its owner Carol Juban.
They serve local and traditional Louisiana cuisine with a kick. One of their signature classics is the honey bourbon and gourmet po'boys.
Juban's also has a friendly courtyard bar. As for the great food options, try the hallelujah fried soft-shell crab and the Juban gumbo.
City Pork Brasserie and Bar
Next on our list of best places to eat in Baton Rouge is a versatile restaurant. No matter if you are coming for breakfast, lunch, dinner, or just a quick snack, City Pork Brasserie and Bar has something for you.
They offer award-winning barbecue, fresh seafood, and some Cajun dishes. They also have a unique sharable menu of dishes for two people.
You will need to make a reservation unless you want to wait. They have multiple locations across Baton Rouge, so do make a call.
Cocha
Located in the heart of downtown Baton Rouge, Cocha is a restaurant, wine tasting venue, and community gathering place.
They buy local and sustainable seafood and meat. Their menu also has gluten-free options, vegan, and vegetarian options.
There is no need to make a reservation, but on busy nights, it means you might need to wait a while.
UMAMI Japanese Bistro
If you are looking for Japanese and Asian cuisine, UMAMI Japanese bistro is the way to go. They have traditional Japanese and Asian dishes, yet, also some not-so-traditional dishes.
Some of the traditional foods you can try include Teriyaki steak and chicken. Take-out is a popular option here. But if you like, there is also a sit-down dining room.
Albasha Greek and Lebanese
Albasha Greek and Lebanese is a popular restaurant located in Market Center City Place. It is a busy business center, so you can be sure there will always be people there.
It is a great place you can visit to catch up with your travel buddies. The lively atmosphere and a wide menu catering to every diet will ensure you will find a dish for everyone.
Some of their specialties include Lamb Shank Plate, which is a house specialty. It is a tender lamb shank served with rice pilaf, hummus, and sautéed pine nuts. For fans of white meat, check their Chicken Shawarma Plate, a boneless chicken marinated in Lebanese spices.
Eliza Restaurant
Eliza Restaurant and Bar opened in 2016 and since then, it has been catering to guests wanting southern cuisine. They serve simple dishes for lunch and dinner.
Some of their food choices include traditional comfort food like a Chicken cobb salad, local seafood platter, filet mignon, and pork chops. Check their website, and under events, you will find some specials. A reservation is a must for such an event.
Southern Pearl Oyster House
It is convenient to finish off our list of best places to eat in Baton Rouge with an Oyster House. After all, oysters are some of the most popular dishes in Baton Rouge. The Southern Pearl Oyster House is an award-winning dining establishment. The common name for the place is the Half Shell Oyster House.
It opened in 2008 at the Bluebonnet Village, a local shopping mall. They offer a trendy interior with some amazing decorations and stunning chandeliers.
As for the food, we recommend shrimp and grit benedict for brunch. This dish consists of seared cheddar grit cakes with a smoky bacon creamy sauce, two poached eggs, parmesan, Gulf shrimp, chopped bacon, green onions, and diced tomatoes.
If you are there for dinner, try the Filet Orleans, a 7oz USDA choice tenderloin with Gulf shrimp, parmesan, and their signature Cajun sauce.
Please note: CharlieTrotters.com is reader supported. This page may contain affiliate links. If you buy a product or service through such a link we earn a commission at no additional cost to you.