Who said you cannot have ultra-clean water running through every faucet and showerhead of your house?
Today, we are going to talk about APEC whole house filter – the most innovative and advanced whole house filtration system.
You all need a heavy-duty water filter for your house that is luxuriously designed to add to the aesthetics of your home decor. The APEC WH-Solution-Max-10 whole house water filter is the ultimate solution to bring you your peace of mind along with water in the purest form.
This introduction to this two-stage filtration system has brought the APEC Company to extreme heights of popularity and fame. APEC has always been known to be a trusted water filter company that has never let it's customers down.
APEC WH-Solution-Max-10 Review
Let's hear it for the all-new APEC WH-Solution-Max-10 whole house water filtration system.
In this detailed review, we have tried to uncover all the aspects, pros, cons, and key features of this filter so that you will have all the information you need before buying this exclusively designed filter.
Product Overview
Specifications
Item model number: WH-SOLUTION-MAX10 | Item pattern: Softener + Flagship WH Filter 1-3 Bathrooms | Innovative salt-free water conditioner FUTURA-10 | Catalytic carbon included | Electronic control valve | 2-stage filtration process | Designed for hardness below 25 grains/gallon
Detailed Review of the Product
When you are tired of all the conundrums of handling with scale build-up, stains on your utensils, rust on your plumbing, and filling up doctors' fees whenever a family member gets sick of drinking filthy water, it is time to make a smart choice.
APEC WH-Solution-Max-10 whole house water filtration system is a complete system to provide you with an unlimited water supply all day long. Whether you need to experience the best quality spa shower or freshwater for washing your fruits and vegetables, you'll get the best of everything.
This water filter has so many features that you will be amazed to know about every new feature every day. Here, we have gathered all the key features of the APEC whole house water filtration system.
Let's look further:
Performance
The performance of this water filter is second to none, which is why it stands out as the best seller in the industry. This 2-stage water filter is designed to neutralize the hardness level in the water, especially if it is below 25 grains per gallon.
The first stage water filtration system uses catalytic granular activated carbon. By using this highest graded carbon, this filter neutralizes the level of hardness and removes chloramines, chlorine, taste, odor & color, dangerous VOCs and THMs contaminants from water.
This filter also features auto-self cleaning and backwashing for maximized performance.
As for the second stage filtration system, which is the salt-free water conditioner, uses am advanced ceramic media. The salt-free conditioner enhances and attracts all the water hardening minerals to remove them.
The best part about this filtration system is that it converts hard water to soft water without using excessive salt or any corrosive chemicals.
For Skin & Hair
Itchy skin, dry scalp, and skin allergies are some of the major issues that occur when you are continuously using hard water. Your body and skin need to feel as comfortable and relaxed as if you were in a luxurious spa.
The Futura salt-free water conditioner reduces water without changing the soap lather and gives you a no slimy feeling in the shower. You will see visible ad improved difference in your skin and hair.
You deserve healthy, shiny, and soft skin and hair. Now, you will be able to enjoy a comfortable shower and tub baths free from chlorine, iron, and all the other abrasive chemicals. The presence of chlorine in water leads your skin to suffer from different skin allergies.
Patients of eczema are more vulnerable to the severity of the disease if you continue using hard and contaminated water. This water filter is approved and guaranteed to reduce scale build-up leaving you with smoother skin and hair.
Installation
The APEC WH-Solution-Max-10 is engineered with an auto-cleaning and backwashing feature with complete electronic control. While you can install this system all by yourself with little technical knowledge of installing DIY stuff, it is recommended that you get assistance from a professional plumber.
The system includes two filters that are to be connected through the connector pipes with the main pipeline. The connector pipe is attached below the filters with three more open-faced pipes.
You can fix these pipes in all your bathrooms or the kitchen and laundry as well. This filter has the capacity to provide you with clean and purified water in 1 to 3 bathrooms.
Maintenance
What can be better than having a whole house filtration system that you will install and forget? There are only a few manufacturers who are designing a self-cleaning water filtration system. If you are using a traditional water filter, think of every time you'll have to prepare your mind to clean it by yourself.
With the APEC WH-Solution-Max-10 whole house water filtration system, you will never have to worry about investing your time and money in cleaning this one.
This water filter features automated back-flushing and self-cleaning technology. It will not only reduce your time and effort but will also take care of plumbing and appliances by keeping them rust and corrosion-free.
You will never have to spend on replacing the filters again and again because it knows how to take care of itself. Just install it and forget!
Protection to Internal Plumbing
What concerns most of the homeowners is not only the replacement of the tanks and filters of this system but also the repairing and replacements of your plumbing and appliances.
Now, your internal plumbing systems and appliances are safe from corrosion rust and any other internal damage.
Your washing machine, dishwasher, and water heater are the most vulnerable to get damaged because they are directly in contact with water. The APEC WH-Solution-Max-10 whole house water filtration system will leave you stress-free.
Natural Scale Reduction & Prevention
This 2-stage water filter uses a ceramic media in the 2nd filtration stage with the help of a salt-free water conditioner. What happens is that the conditioner neutralizes the hard water properties and efficiently removes the scale buildup.
The high-grade carbon media, on the other hand, absorbs and removes chlorine, chloramines, difficult chemicals, dangerous VOCs and THMs contaminants.
No additional salt or any corrosive chemicals are used in this process, which is why this water filter is considered the safest one among all the others available in the market.
SEE MORE: 8 Best Whole House Water Filters in | Top Picks Reviewed
Capabilities
This whole house water filter is capable of more than your expectations. Unlike other water filter companies, APEC makes sure to address customers' needs and has designed every other filter series keeping them in mind.
Hard water is surely an issue that leads to so many other problems. This water filter features Futura-10 technology based on which it uses a salt-free water conditioner to tackle all your hard water problems.
Stage 1 removes Heavy Duty Water Filtration Chloramine, Chlorine, VOC Chemicals, Taste, and Odor & Color for spa-quality while stage 2 salt-free water de-scaler reduces Scale – Calcium Carbonate, Magnesium, and Limescale buildup to prolong the life of pipes, plumbing, and appliances.
Capacity
APEC WH-Solution-Max-10C is the best for small to medium-sized family usage. It has the capacity to provide you with an unlimited supply of clean water 24/7 in up to 3 of your bathrooms.
You can also connect the pipes with only one of your bathrooms and connect the other ones with your laundry and kitchen to enjoy a wholesome experience of pure drinking, washing, and bathing water.
Ease of Use
This water filter requires no electricity, which means that you have to set it up only for once. The installation process might be hectic for many who have no experience in installing household appliances.
You will need professional assistance in that case; however, you can easily set it up with the help of a family member. Once the system is settled down, just turn it one and it will handle the rest. The filter will purify the water and soften it at a hardness level below 25 grains/gallon.
All you need to do is turn on your faucet attached with the filter line and enjoy fresh, light, and healthier water. The electronic control makes it even easier for you to manage this system without any maintenance needed.
Forget about struggling with managing manual gauges and enjoy using an automated version of a whole house water filter.
Warranty
To know the details about the product warranty, you can contact your concerned seller. Other than that, you can also find the warranty description if the product at the APEC Company's website. One thing you can rest assured about is that all the APEC products are approved and certified by WQA.
Affordability
It won't be wrong to say that the APEC WH-Solution-Max-10 is not for you if you don't know how to maintain your budget. No doubt that it will save you a lot on your electricity bills and the money you spend on buying bottled water.
Keep that in mind that this is a luxury system for the whole house water supply, which is why it is quite expensive. If you are planning to bring this thing home, be prepared to start saving at least 2 months prior to your purchase.
Buying Guide for Water Filters
When you are planning to choose a water filter for providing clean and purified water to your whole house, you are prone to get confused because of the available number of filters in the market.
Below, we have crafted a complete buying guide so that you can directly put your hands in the right water filter that fits your needs and requirements.
Get Referrals
Don't think that your decision will be the right and final. Whenever you are buying anything new consider getting references from your trusted ones.
Ask your friends, family, colleagues, and close acquaintances about any filter that they are currently using.
Ask about their experience. The people who have already used a brand will provide more detailed and unbiased information about the product. You will feel more relaxed and comfortable buying a filter that you'll buy with a reference.
Check The Price
It is a fact that whole house water filters don't come cheap or even near to affordable. They are expensive.
Most of the traditional ones may come in your budget, but if you are looking for the best ones, they will cost you more.
The automated ones that are energy-efficient or work without any electricity are a one-time investment. So, don't try to save on these things and buy at the right price and don't get enticed by cheap filter companies.
Warranty Check
The quality of a water filter depends largely on the warranty it is backed by. If you are going for a water filter that has tanks, filters, and the machine all separately, check the warranty of every part to be sure of its longevity. If they are just the filter tanks, just check the full warranty.
Filter Life
The best filters last for 2 to 4 years depending on how many stages the filter goes through for water purification. A good quality filter can last up to 100,000 – 150,000 gallons in normal municipal water supplies.
Filters with activated carbon can last much longer if they support auto-leaning and back flushing. Make sure you choose the automated one.
Certifications
Nothing can guarantee the safety and durability of your water filter more than is certifications. The highest certification given to a water filter company is by the Water Quality Association (WQA) and NSF safety standard approval. If your filter is backed by any such certification, know that you are on the right track.
FAQ 's ( Frequently Asked Questions) on APEC WH-Solution-Max-10
What is the best place to install this unit?
Although this water filtration system is corrosion-free, it is highly recommended to install it in an area that is safe from any sort of environmental damage such as heavy rain, storm, or sunlight. It is advised to installing indoors. If you don't have much space in your house, you can place it outdoors after covering the area properly.
How do I clean my filter?
Traditional water filters need thorough and timely cleaning by washing away the debris and dirt with lukewarm water. However, when you are dealing with the APEC whole house water filtration system, you can install and forget it. It doesn't need any maintenance because it features an automated design of self-cleaning and backflushing.
What is the importance of a product being WQA certified?
The company takes pride in being certified and approved by the Water Quality Association (WQA). The worth of such a golden seal certification is known only by those who understand the importance of drinking and using clean and healthy water. Not every water filter is designed with such perfection to gain the trust and certification of WQA.
Is it necessary to get professional assistance from a plumber for the installation of this system?
To answer this, it all depends on your skills and experience. If you have been installing your home appliances and other systems by yourself, then you might find it easy to install it with little help. However, if you have always been bad at DIY tasks, you will need to hire a plumber to take care of the installation procedure.
What does this water filter remove?
The APEC whole house water filter system works with a 2-stage filtration process. In the first stage, it removes chloramine, chlorine, VOC chemicals, taste, odor, and color. In stage 2 filtration, will remove calcium carbonate, magnesium, and limescale buildup to prolong the life of pipes, plumbing, and appliances.
Don't Forget To Check The Top 5 Best Selling Apec Water Filtration Systems
Conclusion
APEC WH-Solution-Max-10 whole house water filtration system has undoubtedly won the hearts of its customers by providing them with more than their expectations.
Going over the board has always been the focus of APEC which is why the company ranks second to none in the race if the best water filters selling companies. Buying this water filter will undoubtedly cost you more than what your budget allows, but once you get it, you'll love it for the rest of your life.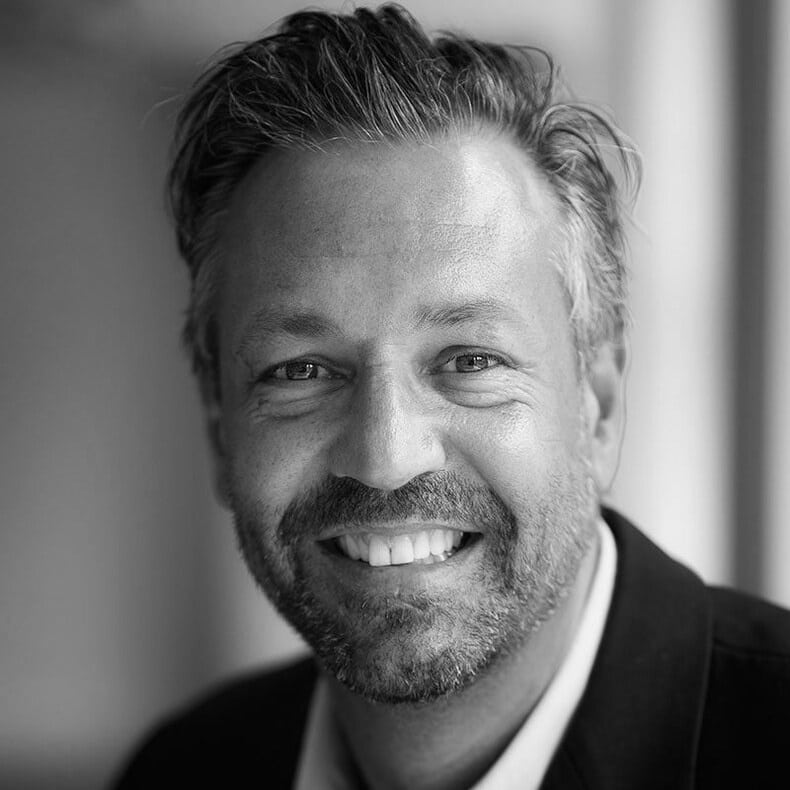 A curious business owner who rarely depends on online reviews & opinions. I only trust products & services that I've tried myself – and keep the records in my articles.
Last update on 2023-09-21 at 19:32 / Affiliate links / Images from Amazon Product Advertising API
Please note: CharlieTrotters.com is reader supported. This page may contain affiliate links. If you buy a product or service through such a link we earn a commission at no additional cost to you.