Corpus Christi is a Texas city located on the Gulf of Mexico. Tucked into a bay and its beaches, the city is sheltered by Padre and Mustang islands. The former is home to migratory birds and endangered sea turtles. The meaning of the name is "the body of Christ" in Latin. Because most of the people are Hispanic, you can expect such cuisine. So, what are the best places to eat in Corpus Christi?
What is Corpus Christi known for?
According to a legend, in 1519, on the Roman Catholic Feast Day of Corpus Christi, Spanish explorer Alonzo Alvarez de Pineda discovered the southern coast of Texas.
The city that later sprung up there took the name of the feast day, celebrating the Body of Christ. The jubilant festival is celebrated by Christians and Catholics in the city by proclaiming the truth of the transubstantiation of bread and wine into the actual body of Christ during Mass.
The city right along the Gulf of Mexico is a fun coastal city. You can choose among the many beaches, nearby barrier islands, and stunning parks that will make your journey and experience amazing.
When you are along the Gulf, you just have to enjoy some of the amazing dishes made from the freshest catch in the waters.
Remember, the population is mostly Hispanic here. In fact, 63.4% of people in Corpus Christi are Hispanic. That is reflected in the cuisine. What are some of the best places to eat in Corpus Christi? Let's find out.
Top Restaurants in Corpus Christi
Andy's Country Kitchen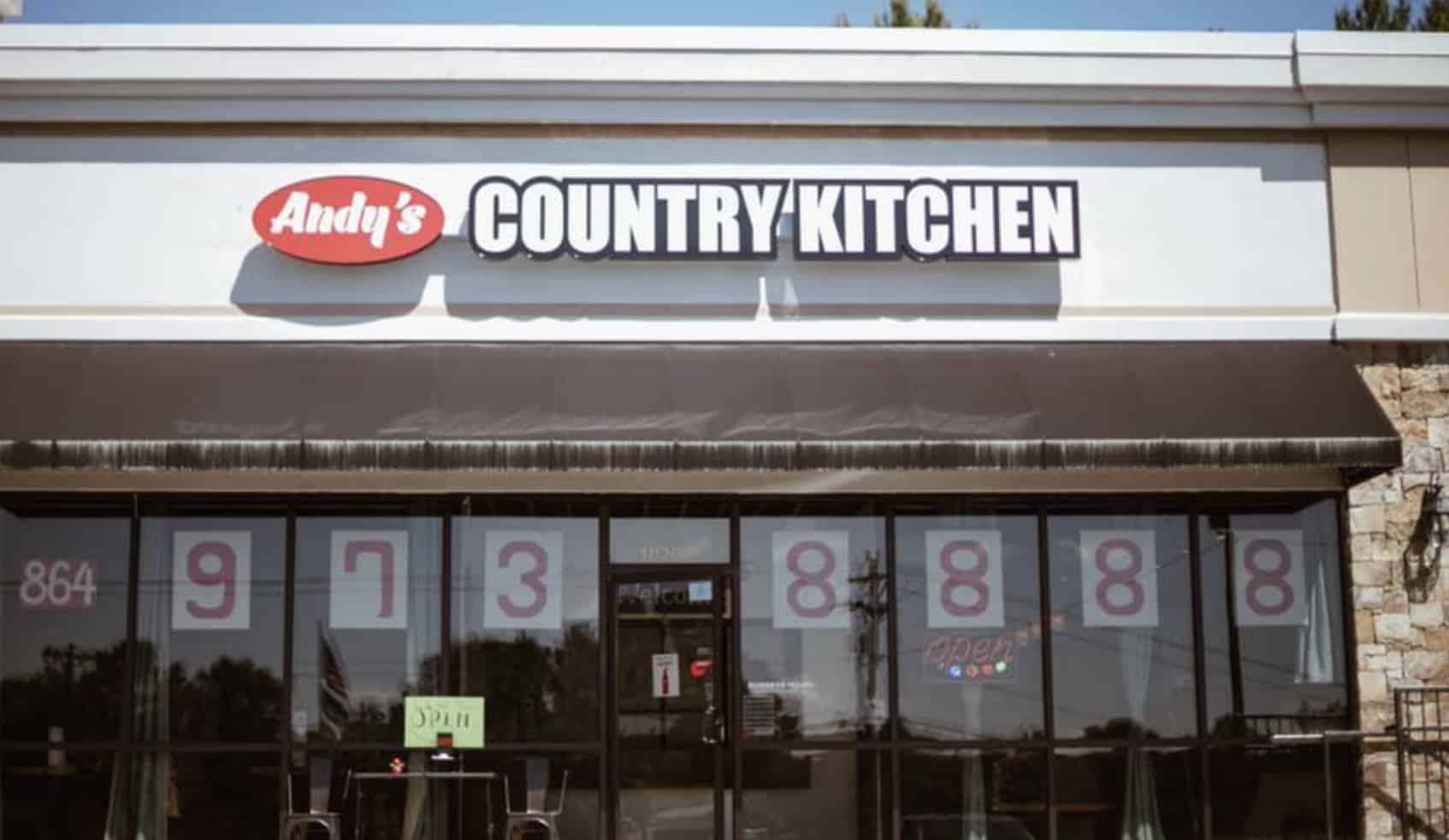 We start off with a well-known place in Country Village. Andys Country Kitchen serves homestyle comfort food and it is the best place to go if you want a casual spot for your breakfast and lunch. During your Texan vacation, Andy's Kitchen will provide fantastic choices of food.
Think of the restaurant as going to a friend's house and eating some homemade meals. And then multiply that by several levels.
If you are there for the first time, you have to try the country breakfast, which consists of eggs, bacon, sausage patties, hash browns, pancakes, and a biscuit. Then, you can explore other options. But you have to at least try the biscuits.
Black Diamond Oyster Bar
This quaint seafood restaurant features live music and amazing outdoor picnic tables. What is not to like? The combination of seafood, live music, and a breezy time will make your experience worthwhile.
You can say it is one of the best places to eat in Corpus Christi and enjoy a fun time with friends. And they also offer pet-friendly seating. So bring your furry friend as well.
Some of their best options for seafood include seafood gumbo and gator bites. But you also have to try the Jack Daniels Pudding a La Mode for dessert.
Snoopy's Pier
This seafood restaurant has its own breeding facilities. It is an open-air restaurant settled right on the water. It allows you to enjoy the warm sun and delicious seafood.
You always get fresh food because of their own breeding facilities. Crafted with care, the dishes look and taste amazing.
Be sure to try some shrimp and fish. The restaurant does have its own shrimp breeding facility and on-site fish house.
Because there are plenty of seafood baskets at a reasonable price, the restaurant is an ideal place for families and large groups.
Republic of Texas Bar and Grill
You cannot say you have been to Texas unless you have tried some grill. Yes, Corpus Christi is famous for its seafood dishes, but bar and grill is a Texas standard.
This restaurant combines the best of the location and Texas tradition. They serve succulent seafood, but also steaks. And all of that while you enjoy some breathtaking views of Corpus Christi bay.
Their assortment of carefully prepared steaks, lamb, and pork chops dishes are amazing if you are up for some grill. If you like seafood, try the Atlantic salmon, Ahi tuna, and lobster tail.
To top it all, the restaurant features an award-winning wine list of imported red and white wine.
Doc's Seafood and Steaks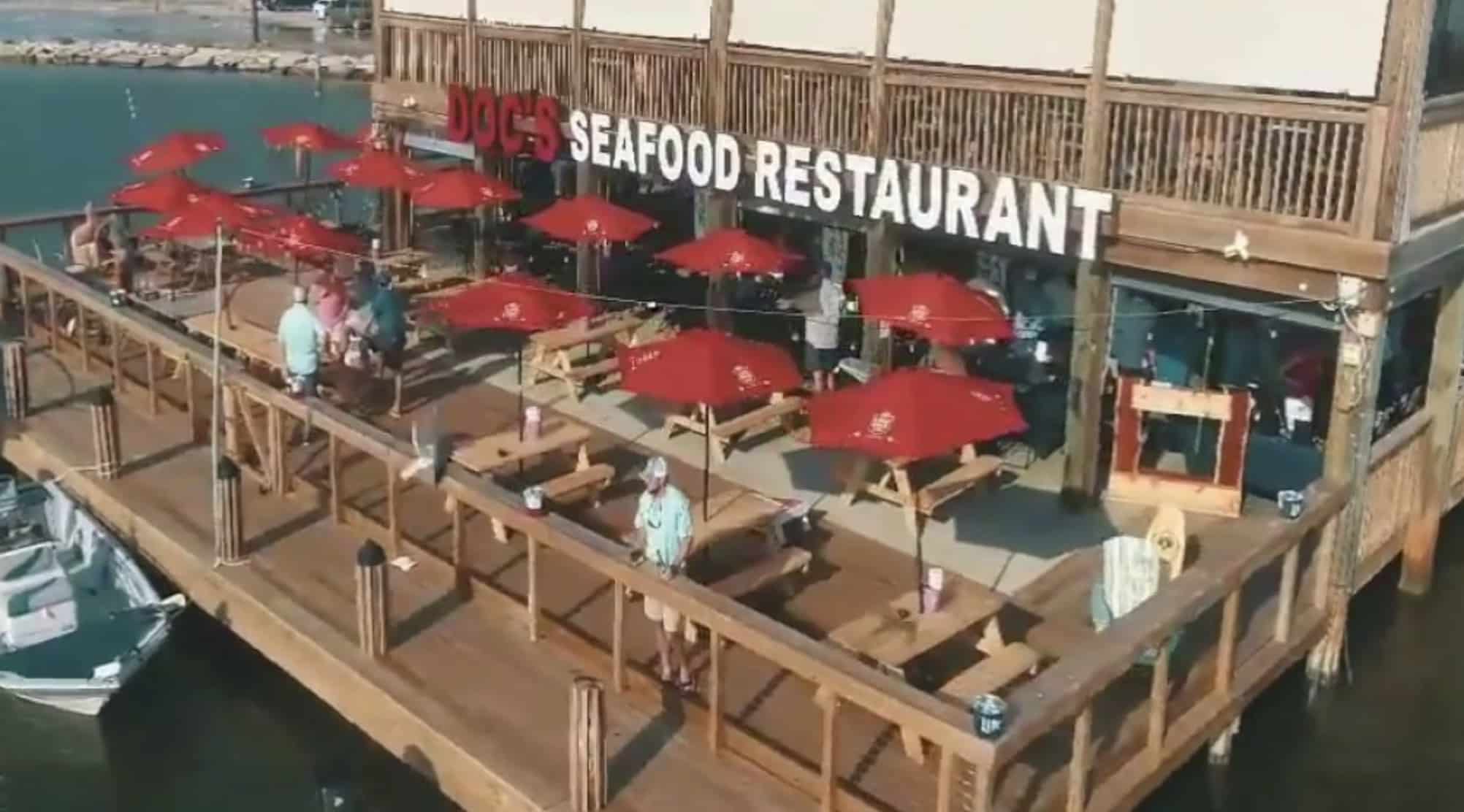 Here is another restaurant that combines seafood and steak. The excellent surf and turf offers some amazing views.
Nestled comfortably under the JFK memorial causeway, the restaurant overlooks the Intracoastal Waterway. It allows you to enjoy scenic waterfront dining. And because the coast here faces west, the restaurant provides one of the best views of the sunset.
The food is positively American, with some classic surf and turf fare made with fresh ingredients. On the lower floor, there are often local artists performing live music.
Catfish Charlie's
This laid-back and family-friendly seafood restaurant serves catfish and oysters in a wharf-style atmosphere.
Seafood is an unbeatable choice in Corpus Christi because it is fresh. This restaurant offers a relaxed and simple dining experience thanks to its retro wharf ambiance.
They serve both fried catfish and shrimp with some tasty sides.
Water Street Oyster Bar and Sushi Bar
The seafood restaurant and sushi bar near Water Street Market is a famous pick. You cannot miss out on it. Most of the choices are classics like crispy calamari, making it perfect for foodies. But you can also try some unique dishes like Jalapeno Crab Sushi Roll.
Any of the seafood dishes are great but stick to shrimp and oysters.
Hester's Café and Coffee Shop
When we talk about the best places to eat in Corpus Christi, we usually talk about best restaurants. But we have to include this coffee shop on the list as well. It is a great place to start your day.
The one-stop shop for coffee and baked goods specializes in paninis. You can also find some exquisite salads and sandwiches on the menu.
There are outdoor seats, allowing you to enjoy the Corpus Christi sky while you drink your morning coffee.
Harrison's Landing
The high-end dining place by and on the sea is one of the main attractions in Corpus Christi. It is a fascinating destination that offers shopping and even sailing for its guests.
The floating Tiki bar offers a wide variety of drinks. Then, you can take a cruise around the water for dinner and a tour.
As for the food, it is high-end American fare with an emphasis on burgers and seafood. Thanks to the wide selection of craft beer and wine options, you can make pairing recommendations on your food order.
Black Sheep Bistro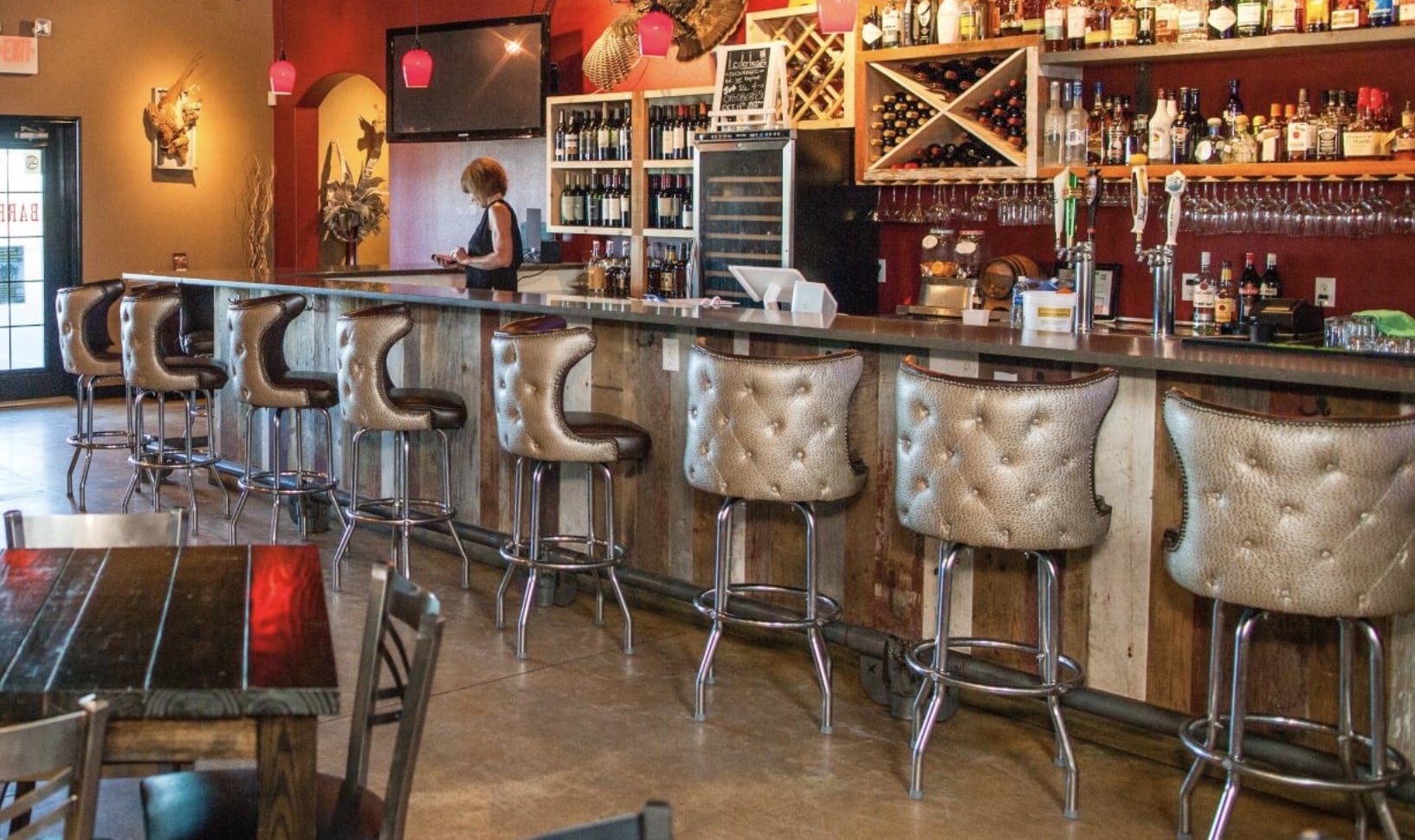 The sought-after destination for food lovers opened in 2009. Since then, the bistro aims to be different from other restaurants in the coastal Texas city.
They do so by offering homemade unique recipes and fresh ingredients. Their innovative menu has dishes like cherry tomato and Danish blue cheese salad, pan-seared gulf and apple bourbon glazed pork chop, and more.
As for the dessert, you have to try the whiskey-infused carrot cake. This bistro has everything you need for a dinner date with a romantic partner, a family gathering, or just having fun with friends.
Executive Surf Club
If you are a fan of happy hour, this is the place to go. The Executive Surf Club is the best happy hour place. You go there to relax at the end of a busy day.
The establishment has more beer on tap than any other place in the city. And with local musicians playing live music, you enjoy dinner and a show.
If you want to bring your dog or enjoy the outdoors, the patio area is great as well.
Authentic New York Pizza Company
We almost went through an entire list of best places to eat in Corpus Christi without including pizza. Well, do not worry. There are some pizza options in the Texas city as well. And none is better than the Authentic New York Pizza company.
This is your chance to get a taste of the City that Never Sleeps without leaving Texas. Supreme is the choice for classic lovers. If you are a bit on the adventure side, try the Brooklyn Bomber.
Saltwater Grill
Let's finish off the list with a casual seafood restaurant with a family-friendly atmosphere. If your choice for dining is an elegant place with a posh but friendly ambiance, Saltwater Grill is the one to go.
The best part is they have some simple dishes for your kids. Their signature dishes include Mahi Mahi Alto Cocina and Bacon Wrapped Crab Stuffed Shrimp.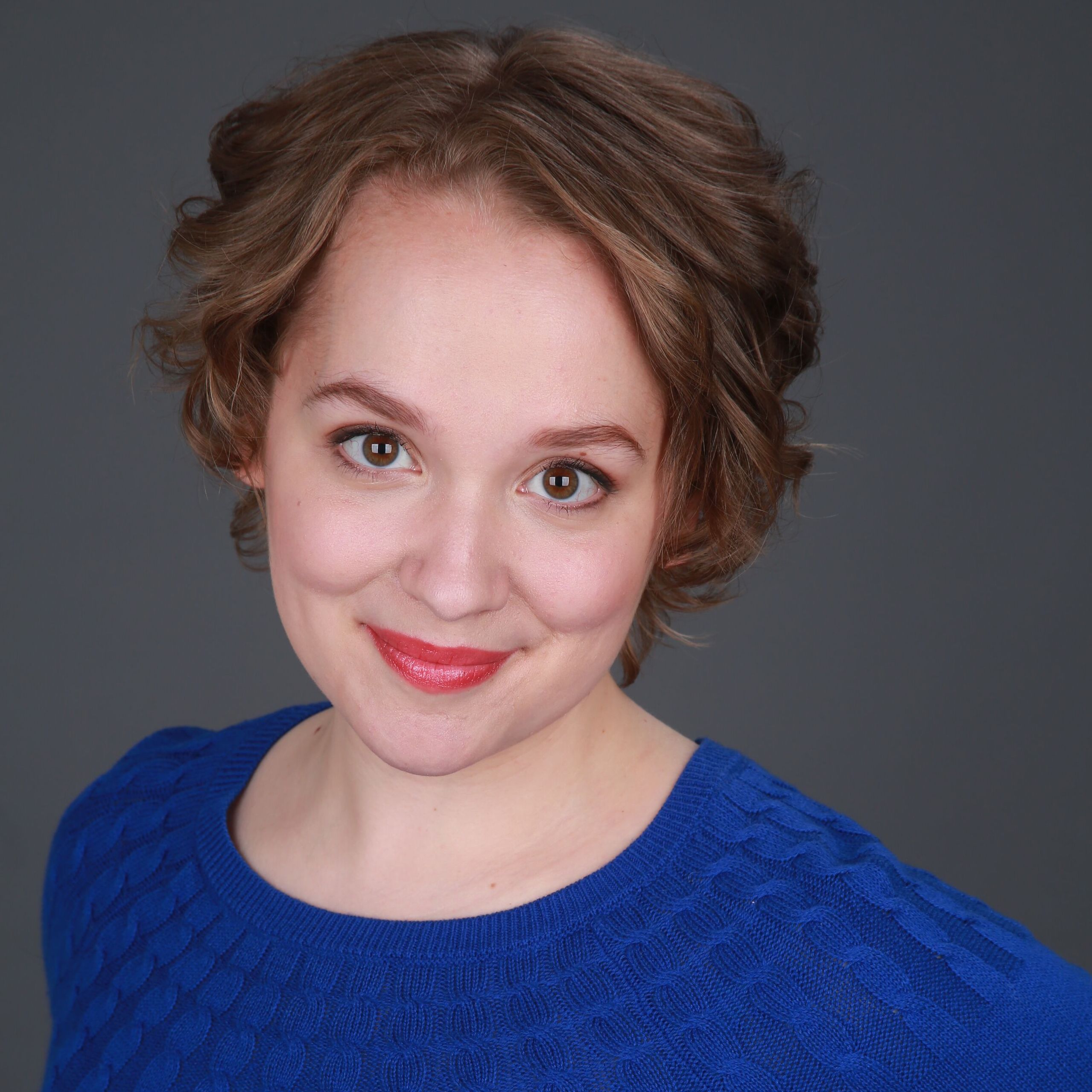 Hi, I'm a clinical psychologist and inclined towards best buying practices for home and kitchen things. Critical towards choosing the best product and honest with my feedback. I'm a seasoned writer having more than 4 years of experience in multiple niches as well.
Please note: CharlieTrotters.com is reader supported. This page may contain affiliate links. If you buy a product or service through such a link we earn a commission at no additional cost to you.