Iron Pro 2 Combination water softener Iron filter Fleck 5600SXT is the right type of water softening system every household needs, It is true? Let's review!
With a high grain capacity and bigger size, the system is widely used in large family households as well as commercial areas. As the name suggests, the system is a combination of water softener and water filter to treat your water supply directly from the mainline.
To give you a deeper insight into the Iron Pro 2 water softener, we have devised a detailed and in-depth review. All the details in the given article are based on extensive research, testing, and customers' opinion.
Iron Pro 2 Water Softener Review
This review covers every detail you need to know about the softener system including pros, cons, major specifications, and key features. A comprehensive water softener buying guide at the end of this article is compiled to help you make a confident decision.
Product Overview
Iron Pro 2 Softener - Key Features
Tank color may vary depending on stock. Water softener, iron filter, all in one! high flow...
64,000 grain capacity, fine mesh resin designed for high iron removal & long life
Specifications
64,000-grain capacity | removes hardness up to 75 GPG, Iron up to 6-8 ppm range, Manganese up to 6 ppm, sediment, sand, rust | Fleck 5600SXT digital metered valve | 5-year warranty on control head and 10 years on tank | double backwash with 5 GPM flow rate | 16 GPM filter flow rate | 120V 60 Hz power supply | AFW designed filter | 30-days money-back guarantee
Features Of Iron Pro 2 Water Softener
Iron Pro 2 Combination water softener iron filter is a great choice to make if you are tired of dealing with hard water issues. Your hair and skin deserve the same amount of love and care as the other organs of your body.
This softener filter will not only make your skin and hair glow, but you will also see a visible reduction of red spots on your utensils, water appliances, and plumbing fixtures.
There will be no stains on your clothes, and the water you drink will taste like never before. The filter is full of stunning features that are detailed below. Digital Metered Control Iron Pro 2 is designed to treat not only hard water but to deal with all types of iron as well.
The filter features a Fleck5600SXT digital metered control that monitors and handle ferric and ferrous. The metered control is an advanced feature that is not yet found in other water softening systems.
This feature also deals with eliminating rust and eliminating the soap scums on your bathroom tiles, your kitchen utensils, and your body. The meter is controlled with a touchpad so that you can use it easily without moving any part.
4 Operation Modes
The next big thing to surprise you in this softening system is the variety of operation modes it features. These modes make every other feature more accessible to the user without any hassle.
The immediate meter regeneration occurs when the water volume is being treated. The second mode is the delayed meter regeneration that takes place on a preset time. The time has to be set only after the immediate regeneration has already taken place.
The third mode is delayed time clock regeneration that happens once the preset time has elapsed. The fourth and last mode of operation is the day of the week regeneration where you preset a day or time of the week for the regeneration to happen.
Check this: 10 Best Water Softeners Reviews and Buyer's Guide
Memory Backup
One of the major issue that water softener users face is to reset the settings every time there is a power cut. The water usage level and the regeneration timings get so messed up that you need to restart everything again.
With Iron Pro 2 water softener, this isn't the case anymore. The filter features a 48-hour smart memory back up. All your settings are kept in the system's memory. So, when the lights go off the next time, there is no need to worry about resetting the system.
The digital control meter works in direct contact with the memory backup settings. You just need to start the system when the power is restored and the meter will automatically restore the settings as they were before the light was gone.
High Grain Capacity
The most important thing that defines the quality of a water softener is the quality of resin that it uses. The good news is that Iron Pro 2 water softener filter uses the finest quality mesh resin.
This resin has the capability of treating 0.5ppm ferric and ferrous iron. When the iron gets removed, the resin level starts to lower down that tells you that the water is now free from any iron particles.
As for the capacity, the system is more than enough to fulfil the daily water requirements of a large family. 64,000-grain capacity makes the filter and softener long-lasting.
The actual flow rate of the system is comparatively higher than other filters and softeners at 16 GPM while you get a 5GPM flow rate on the double backwashing.
See Also: Best Fleck Water Softeners Review to Buy
Design
Iron Pro 2 looks exactly as if made with real iron because of its rust gold color. The system comes with a large footprint that can make it difficult for you to make space in a smaller kitchen.
The size of the unit is measured by its grain capacity that is 64,000. However, the dimensions are measured according to the tank sizes. The softener itself is 130cm tall. It has a 12" diameter and the digital meter that is to be set alongside the filter needs an extra 10" space.
The brine tank is 33 inches tall and 18 inches in diameter. Measure the space where you want to install this system. Consider buying only when you can install in without making the rest of the area congested and hard to reach.
The best part about the design is that if you have some extra space, you can add an extra sediment, carbon, fluoride, or chlorine filter to enhance the filtration experience.
The system features additional protection through the safety float system that allows the brine tank to prevent any overflow during or after backwashing.
Warranty
What can be better than getting a water softener that can attach to any other filter and that also comes fully warranted?
The system comes backed by a 5-year limited warranty on the control meter while a 10-year warranty on the tank shows how promising the performance of this unit is. Not only that, but you also get a 30-ay satisfaction and money-back guarantee.
Don't Miss: Whirlpool Water Softener Reviews – Unbiasedly Reviewed
This is one of the many reasons why the softener is becoming more and more popular. People are highly relying on it based on its flexibility and efficiency.
Installation
What you need to have is basic DIY skills and the rest is handled by the company. The system comes with all the major components including a 1" bypass valve, plastic valves, male yoke, digital meter, brine tank, instruction manual, and fines mesh resin.
Read the instruction manual carefully as it can get confusing sometimes. Get all the tools mentioned and use a step by step method to ensure perfection.
The system is pretty easy to install so that you won't need to spend anymore after buying a costly but valuable softener. However, if you are bad at DIYs, consider calling your plumber.
Drawbacks
The only thing that can forcefully set you back is that if you do not have enough space to install it. The system requires a lot of space, and because of the digital meter, you need to arrange more area than you thought would be perfect.
If you can manage to install the unit under your counter or anywhere where the system is directly connected to the water supply, then you are good to go. Once installed, the system can be hard to settle anywhere else because of its large footprint and weight.
Must Read: Ultimate Guide to Convert Hard Water into Soft for Bathing
What Customers Are Saying
It won't be wrong to say that the customers are extremely happy and satisfied with the performance, reliability, and credibility of the Iron Pro 2 water filter softener.
With a 77% satisfaction rate and 5-star ratings, we couldn't help but notice bundles of reviews showing this softener great love. This is a "fabulous product" according to many customers while others are recommending as a great choice to remove ferric and ferrous once and for all.
Users who have successfully understood the user manual are really impressed with the "straightforward installation". In short, this pretty thing hasn't disappointed its users in any way.
What We Liked The Most
This should be termed as what we didn't like because almost every feature of this system has bombarded us with its perfect vibes. There is nothing in its features that didn't impress our critics and experts.
The system is so uniquely designed that you can easily increase the water filtration level by choosing any type of filter that you think might work. We used a chlorine filter and attached it along with the system to check how it treats to taste and odor issues.
We were amazed that the system didn't only soften the water to perfection, but there was also no chlorine taste or odor in the water. Kudos to the efforts!
Buying Guide For Water Softeners
Water softeners are widely available in the filter market that can make you confused easily.
However, with the right guideline, you will not be at a hassle. We have compiled a detailed guide that will help you make an informed decision while buying a water softener system.
Following are the major facts to consider before choosing the best water softener for your family.
Smart Research
Know that research and smart research are different. People search for products online as well as in the market but fail to do the right research. When you are looking for a water softening system, do not go for the first product shown to you.
Make a list of your requirements in the softener, decide your budget, and then lookout for the other major features. Do not think that only expensive products are reliable. You can be at luck to get a water softener without spending hundreds of dollars if you are a smart searcher.
Ask For Referrals
If you have selected more than one product, and now you are thinking about what to choose, look out for referrals. Ask from your trusted contacts such as family members, friends, neighbors, and colleagues.
Tell them what you are planning to buy, and they will guide you better based on personal experience. It also saves you time in reading customer reviews on the products' websites. Website reviews are often paid and your decision can get detracted.
Installation
Water softener systems are often difficult to install, so make sure that yours come with clear instructions. Many people prefer hiring a plumber instead of installing the softener themselves because you never know what can go wrong.
Bypass valve, connectors, tubing, and pipes are to be connected with perfection if you do not want any leaks. If you are a DIYer that loves to set up all the appliances and systems, easy installation is a must-have feature in a water softener.
What It Filters
Water softeners do not only treat hard water, but they also play an important role in purifying your water. Of course, there is no use of softened water when it is still full of harmful contaminants.
Depending on any special filtration needs, you can also add separate filters with the system including fluoride filter, chlorine filter, and sediment filters for the removal of chemicals, contaminants, and chemicals.
Size And Water Usage
Water softening systems works almost like a whole house water filtration system. It treats not only your drinking water, but also the water you use for laundry, shower, and cooking.
To choose the size of your softener, you must determine your daily water usage. If a single person uses 50 gallons of water per day, a family of 5 persons will need 250 gallons of water per day.
The size of the softener depends on the grain count and it can increase if your daily water usage is more than usual. Small families of 2 to 3 members can easily use 32000-grain softener while larger families may need more grain size.
Certification And Warranty
The next important thing to focus on is on the warranty period and certification of the water softener. You cannot rely on an unreliable product when you know it can be dead by anytime.
A certain warranty or satisfaction guarantee time makes a product count worthy. So, do not waste your money recklessly. Certification and proven tests to treat hard water is another important thing your softener should carry.
Value Of Money
What if we tell you that you do not need to spend all your month's savings to buy a water softener system? No doubt water softeners are costly than regular filters because of their advanced functioning.
Hard water is such a serious water issue that people are willing to spend extra on its treatment. This only paves the way of expensive brands to increase their prices without advancing their products. Invest smartly and pay for only what you are getting.
FAQs (frequently Asked Question) for Iron Pro 2 Water Softener
Does it treat hard well water?
Yes, the system can treat well and municipal water with the same efficiency.
Can I use this system for my family of more than 7 people?
As long as your water requirements are balanced and there is no one on the house to waste loads of water during long showers. Otherwise, you are gonna need new resin bag sooner.
119.2 pounds. Quite heavy.
What brine fill setting should I use for the brine tank?
Keeping it on 10 is the best setting.
Conclusion
We have tried our best to convey all the information you need to buy the best water softener system. Iron Pro 2 has undoubtedly won our hearts with such an amazing response. 10/10, this softener is highly recommended.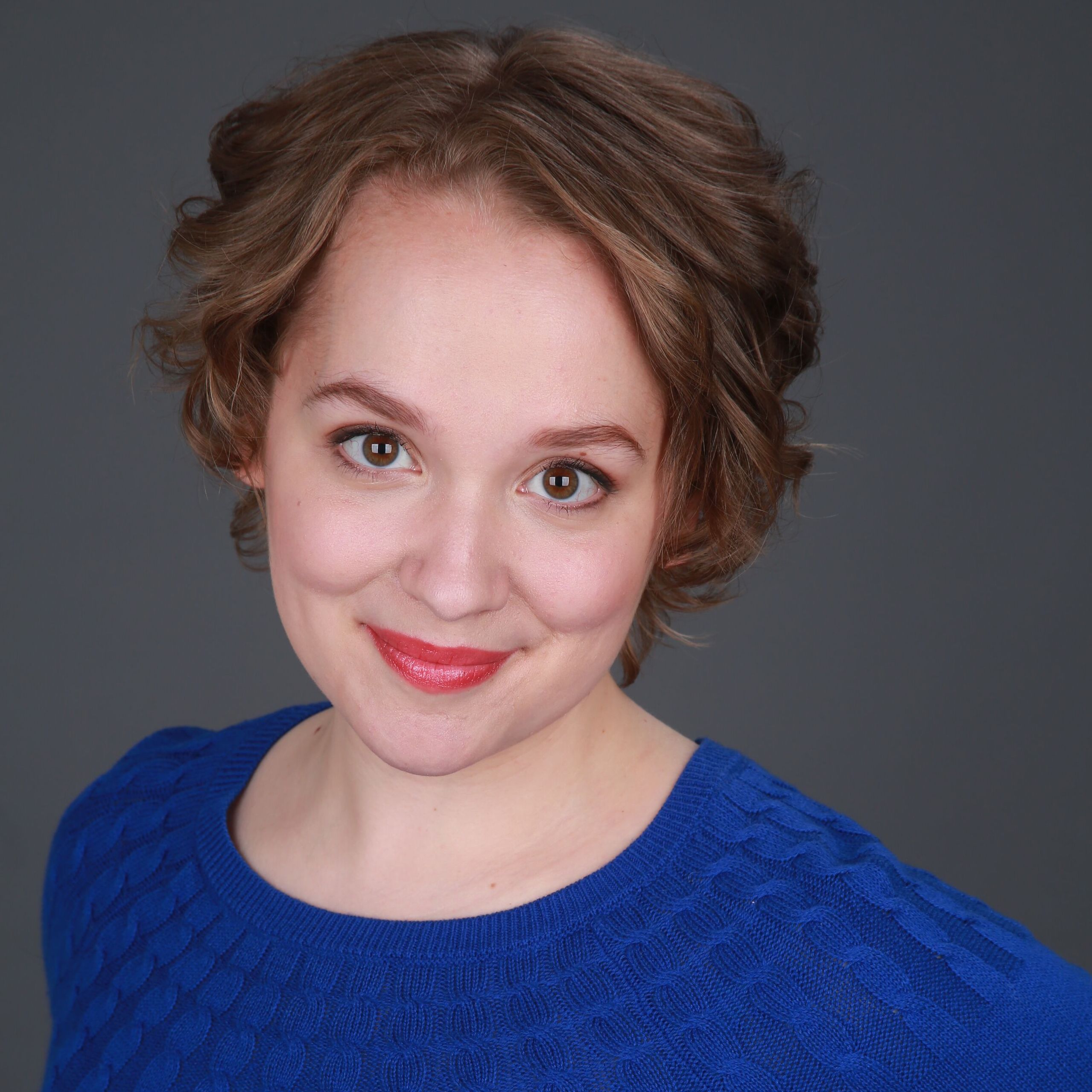 Hi, I'm a clinical psychologist and inclined towards best buying practices for home and kitchen things. Critical towards choosing the best product and honest with my feedback. I'm a seasoned writer having more than 4 years of experience in multiple niches as well.
Last update on 2023-09-21 at 08:58 / Affiliate links / Images from Amazon Product Advertising API
Please note: CharlieTrotters.com is reader supported. This page may contain affiliate links. If you buy a product or service through such a link we earn a commission at no additional cost to you.