Kauai is an island in the Central Pacific nicknamed the Garden Isle. It is part of the Hawaiian archipelago, famous for its tropical rainforest covering much of its surface. The gorgeous island on Hawaii is well-known for its natural beauty, but also for famous eateries. What are some of the best places to eat in Kauai?
Fun fact: the dramatic cliffs and pinnacles of its Na Pali Coast have served as a backdrop for some Hollywood movies.
You can dine in an expensive restaurant or in a budget-friendly locale. Kauai has many local delicacies you can try. Some of the most famous foods and dishes include Kauai shrimp dumplings, coconut coast fish tacos, classic fondue, crab-crusted scallops, fried Brussels sprouts, and Nola Poi bowl, and more.
What is Kauai known for?
Kauai is one of the most famous islands in the Hawaiian archipelago. Famous for its beauty and dramatic, beautiful sides like Coconut Coast and Waimea Canyon, this is where you will find gorgeous mountains and waterfalls.
The island also has some of the best beaches. For example, Poipu, which translates to crashing waves, was dubbed the best beach in America by the Travel Channel in 2019.
If you want to visit Kauai, it is best that you go in April and May, two of the best months. During that period, the weather is fantastic, and rates and visitor demand are down.
There is a reason why Kauai is called the Garden Isle of the Aloha Chain. The lush and untouched space attracts lots of visitors. Both the south shore of Poipu and north shore of Princeville have great food. So, if you looking for the best places to eat in Kauai, do not worry about which side of the island you are.
Best Restaurants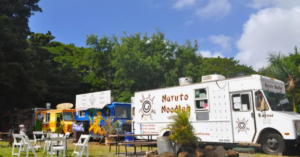 Beach House Restaurant
Beach House Restaurant is in Koloa, on the banks of the Pacific Ocean. The fine dining restaurant has some awe-inspiring sunset views. Get your refreshing cocktail and enjoy the elegant ambiance.
What to eat? Try their filet mignon, a center-cut Angus beef filet with Yukon gold mashed potatoes, port wine demi-glace, Maytag blue cheese, and bacon butter.
If you want a fresh seafood dish, we recommend the wasabi-buttered fresh island fish.
Tidepools
Tidepools is another best place in Koloa, the central part of the Kauai island. The seafood restaurant opened in the Grand Hyatt Kauai Resort and Spa.
It offers the perfect backdrop to a dinner date with your loved one. Combine a romantic setting and upscale Hawaii regional cuisine, fresh seafood dishes, and an open-air dining area, and you have a winner.
Order the Hawaiian Catch, a delicious seafood dish with lobster, shrimp, scallops, Molokai sweet potato, soy-ginger glazed ahi, and lemongrass beurre blanc.
If you want a vegetarian dish, try the Forbidden rice, a dish with stir-fried vegetables, coconut milk, and more.
Saimin Dojo
There is one reason and one reason only to visit Saimin Dojo. Vegan Saimin. It is the only vegan saimin in the state.
It is rich, creamy, comforting, and packed with flavor. Saimin Dojo nailed the coconut milk broth. Topped with Okinawan sweet potato, nori, kai Choy, green onion, and mushrooms, it is a true Hawaiian delight.
Pono Market
If you want to try many Hawaiian classics in one place, then head to Pono Market in Kapa's. They have dishes from poi to different varieties of poke to lau lau.
Make sure to go early. If not, you run the risk of selling out. By noon, the best stuff is gone. Line up and order your food, pay, and wait for it. You can eat it in the small dine-in room on site or you can take it to the beautiful white sand beach nearby and enjoy a picnic.
Merrimans fish house
It is one of the best places to eat in Kauai if you are a seafood lover. Merriman's restaurant has a laid-back and elegant atmosphere and a menu with local seafood specialties. And then there is a twist on each menu item.
They have live music on Monday evenings. Merrimans fish house has a couple of locations in Hawaii, so you can visit one in each island.
You cannot go wrong with any seafood dish you order. But we recommend trying the Kalua pork quesadilla if you want something different. Their Chocolate Purse is the best option for dessert.
Hamura Saimin
Hamura Saimin is located in Lihue, another community in Kauai. It is a no-frills, counter-service space for saimin.
If you didn't know, saimin is a classic Hawaiian noodle soup. We recommend starting with shrimp tempura or crispy won tons and a bowl of saimin.
And then, finish off your meal with their legendary lilikoi chiffon pie. This Kauai landmark restaurant opened in 1952 in a converted Army barracks.
Bar Acuda
Bar Acuda is a renowned Kauai restaurant for tapas. It is located in the Hanalei Center shopping mall. It is the best place if you want to try tasty dishes in an urban interior.
Bar Acuda has a wide selection of mouth-watering tapas and a full-service bar for wine, cocktails, and draught beer.
If you want a local favorite dish, try the Local Baby Romaine. It is a dish served with garlic croutons, house-made Caesar dressing, and shaved parmesan.
The Beach House
If you are looking for the best restaurant to dine with a view, The Beach House is your choice. It is completely beachfront. You get spectacular views while you dine.
If you want to catch the sunset there, book a table around 6 pm. If your budget is tight, you do not have to eat. Just visit the bar for a drink around sunset.
It is just too good of a location to miss, no matter if you can afford to splurge on dinner or not.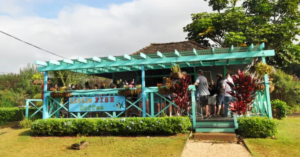 Jo2 Restaurant
The fusion restaurant opened in October 2011. Located just a few steps away from the oceanfront, the magnificent eatery is one of the best restaurants in Kauai.
Jo2 restaurant is amazing if you want some vegetarian dishes. For example, their Quinoa salad includes organic greens, goat cheese, and basil pesto.
If you are more into Thai cuisine, try the Spaghetti squash, a dish with Thai basil and yellow curry.
Duke's Kauai
This Hawaiian restaurant is right by the beachfront in Lihue. The place was named after a surfing legend. You can take a break from exploring the island and enjoy a great lunch in Duke's Kauai with your travel buddies.
Many say it is one of the best birthday restaurants. They have event spaces, and will even lend a team of professionals to help you plan the special day.
Your best option for lunch here is the sautéed mac nut and her crusted fresh fish. It comes with wheat berry rice, lemon caper butter, panko, and parmesan.
And if you are visiting on Sunday for a brunch, try Kimo's Original Hula Pie.
Red Salt
This is the best place to eat in Poipu, the south side of Kauai. Located in the Ko'a Kea Hotel, Red Salt is a hidden gem. Their delicious food and personalized service will make you come back again and again.
The menu features seafood and non-seafood entrees. So, you can come with your friends who love local fish, and those who are not in the mood for it.
On certain nights, they also have a sushi bar.
The food is great all day long. But we recommend you go there to try their dessert. If you are there for a special occasion, you might get the gigantic spool of cotton candy with a candle in the middle. It is so cool.
Tahiti Nui
This casual dinner on the north shore is a perfect spot. Many consider it a Kauai institution and one of the best places to eat in Kauai.
You will fall in love with their pizza. Why? Because the crust is coated in a special garlic sauce. The casual and family-friendly establishment is great for any day. But on Wednesday, they host a Family Luau, an event that is all about fun.
While you are there, do not forget to try their Tahiti Nui Mai Tai. You deserve a cocktail to relax.
Kilauea Fish Market
Kilauea Fish Market is the best place to try local food in Kauai. It is a no-frills spot close to Kilauea lighthouse.
Do not miss the fish tacos and the poke. Make sure to load up on extra sauce for your tacos. Everything here can be packaged to go. So, grab your food, and make a picnic at the lighthouse or somewhere on the surrounding cliffs.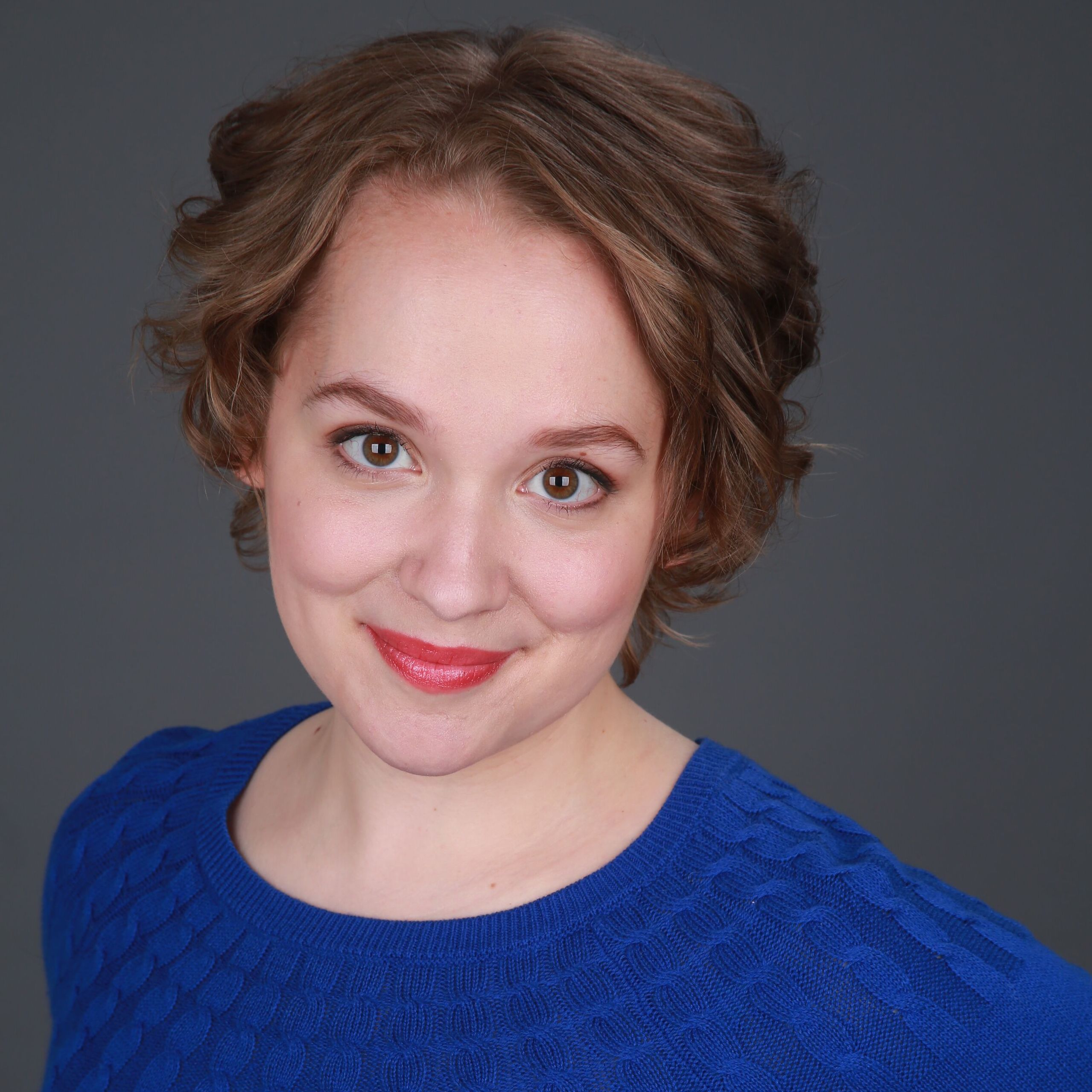 Hi, I'm a clinical psychologist and inclined towards best buying practices for home and kitchen things. Critical towards choosing the best product and honest with my feedback. I'm a seasoned writer having more than 4 years of experience in multiple niches as well.
Please note: CharlieTrotters.com is reader supported. This page may contain affiliate links. If you buy a product or service through such a link we earn a commission at no additional cost to you.