Destin is a city in northwest Florida. The area where the city falls is known as Panhandle. Famous for its Gulf of Mexico beaches and many golf courses, Destin Florida has much more to offer. If you want to find the best places to eat in Destin and walk through those Emerald Coast beaches, we have you covered.
Destin is famed for its fishing, so you can expect a lot of fish restaurants on the list. The city in northwest Florida is full of fine dining establishments that can provide something for everyone's taste.
Naturally, seafood restaurants are the main attraction in the Gulf coast. But there are also steakhouse Destin restaurants, restaurants with European cuisine, and dessert houses. It is a culinary experience like no other.
Why is Destin popular?
Destin is snuggled against the Gulf of Mexico in northwest Florida. It is famous for its sugar-white sands and emerald-hued waters. Because there are always hungry underwater people, Destin Florida is often cited as the "world's luckiest fishing village".
Also check:
Often it is referred to as the Crown Jewel of the Emerald Coast. So, when you get tired of the spectacular beaches, you can try some of the best places to eat in Destin. We have the best restaurants in the city.
Top Restaurants in Destin
Brotulas Seafood House and Steamer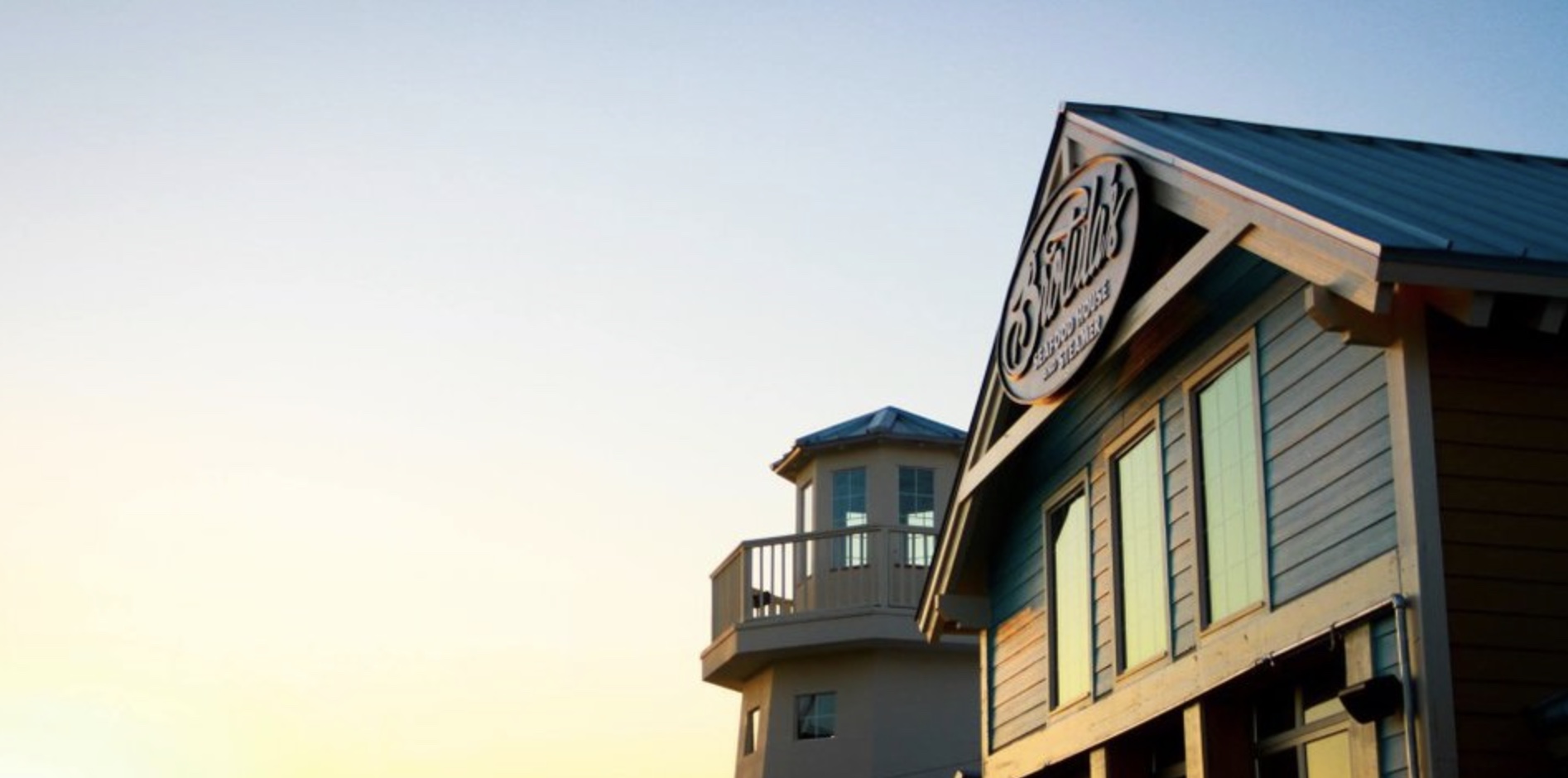 This is a family-owned restaurant, one of the best rated in the city. Located near the Destin harbor, Brotulas Seafood House and Steamer has earned a reputation for its regional seafood specialties.
The open-air setup and island life vibe are what make it a spectacular choice. You might have your best lunch in this restaurant while admiring the harbor views.
Here is the best part. The restaurant offers hook-and-cook service. What does that mean? After fishing, you can take the catch to the chef, and he will gladly prepare it for you.
And if you want to try something in-house, try the steamed snow crab, lobster, and mussels. The rich seafood flavors are among the best in the city.
Louisiana Lagniappe
We continue our list with an award-winning restaurant in Destin. Louisiana Lagniappe opened in 1984, and since then, it has served seafood with a Creole flair.
If you want a sophisticated dining experience, this is the best restaurant for that. It embodies fine dining. You will enjoy the classy plating and soft lighting in the open air restaurant.
At night, it is the perfect place. Dining accompanied by light breeze will make you love the harbor even more. Add in the views of the harbor lights, and you have a winner.
Their best dish might be the Cajun Seafood Gumbo. Louisiana Lagniappe is deeply rooted into Destin history. And you have to visit it.
Donut Hole
Now let's talk about a place where you can try some bakery. When you talk about the best places to eat in Destin, you have to talk about bakeries as well, right?
Doughnuts are the main attraction here. You can make a selection from a wide palette of options. The small restaurant serves all-day breakfast, entrees, and bakery items.
Boshamps Seafood and Oyster House
This amazing restaurant is also located on the beautiful Destin Harbor. Boshamps Seafood and Oyster House offers a casual and comfortable dining atmosphere.
It has some of the best seafood in the area. Among the unique dishes, you can try Fresh gulf seafood, Angus steaks, zesty corn and crab chowder, and more.
The oyster bar has five options, raw, fried, and three types of baked oysters. Sounds good enough?
Crackings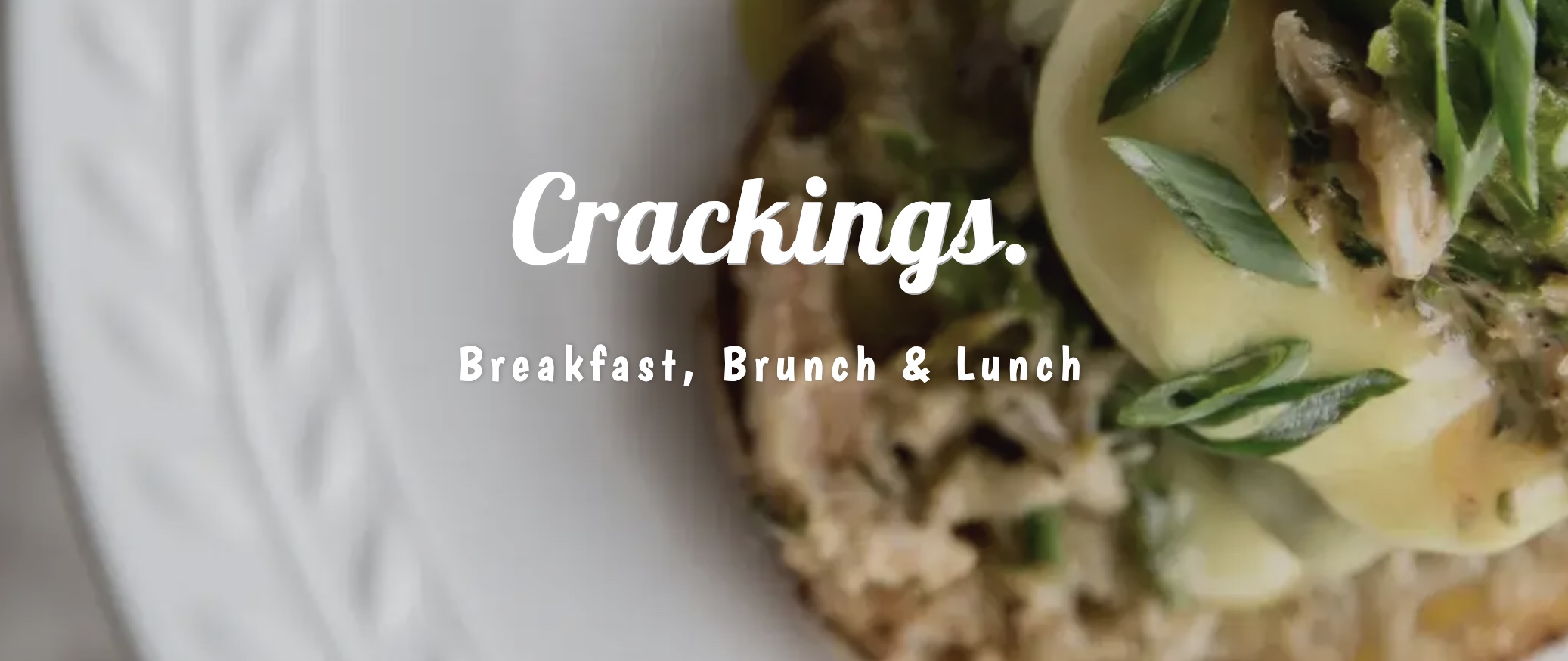 Crackings is located right next to the Winn-Dixie supermarket. It has the perfect location for a breakfast, just before you enter the Big Kahuna's Water and Adventure Park.
Crackings serves homestyle breakfast and lunch in a comfortable and inviting setting. You are going to love it. And if you want to try a specialty, do order some eggs Benedict. In any case, you have a menu full of breakfast classics and some exclusives.
McGuire's Irish Pub
You cannot have a list of best Destin restaurants without an Irish pub. McGuire's Irish Pub is a great place with a fun atmosphere. And they have beer straight from their on-site brewery. Bonus points for live music.
If you are a sunset lover, you can check their sunset deck for entertainment most nights of the week.
And what do you order in an Irish pub? Well, a burger, of course! The pub uses 100% certified Angus Beef that ensures the best flavor. There are 25 different burgers you can choose from.
Dewey Destin's Seafood Restaurant
This is the restaurant you go to if you want some fresh seafood and stellar views of the water. Dewey Destin's brand has a handful of restaurants, most of them dedicated to fresh Florida seafood.
Here is a fun fact: Dewey's great-great-grandfather founded Destin in 1835. The original location is a simple shack on the water. But the flavors are special. The restaurant has a small menu, but you can enjoy some nice dishes like fried gulf shrimp and grilled sea scallops.
Mama Clemenza's
This Destin restaurant is owned by a couple with roots in Ireland and Italy. Their award-winning restaurant is famous for its European dishes.
The dining establishment is located near Miramar Beach and serves excellent homemade dishes. You will feel you are in Europe with every bite you take.
And more importantly, you will love the bistro-like atmosphere. This is another place where you just have to try eggs Benedict. They have an award-winning recipe. What makes it special? It is all about the prosciutto over Yorkshire pudding muffins and hollandaise sauce.
So, head to Miramar beach and then enjoy some European food.
The Local Market
The name is appropriate as the local restaurant is a local favorite. You can stop and enjoy some chalkboard menu of American comfort foods. They also offer smoothies, juices, coffee, and of course, beer.
This Destin restaurant won the best sandwich shop award in Destin. Their delicious menu offers breakfast and lunch, with 11 breakfast items to get your day started. There are 17 different sandwich recipes. You have to try the homemade donuts.
Pazzo Italiano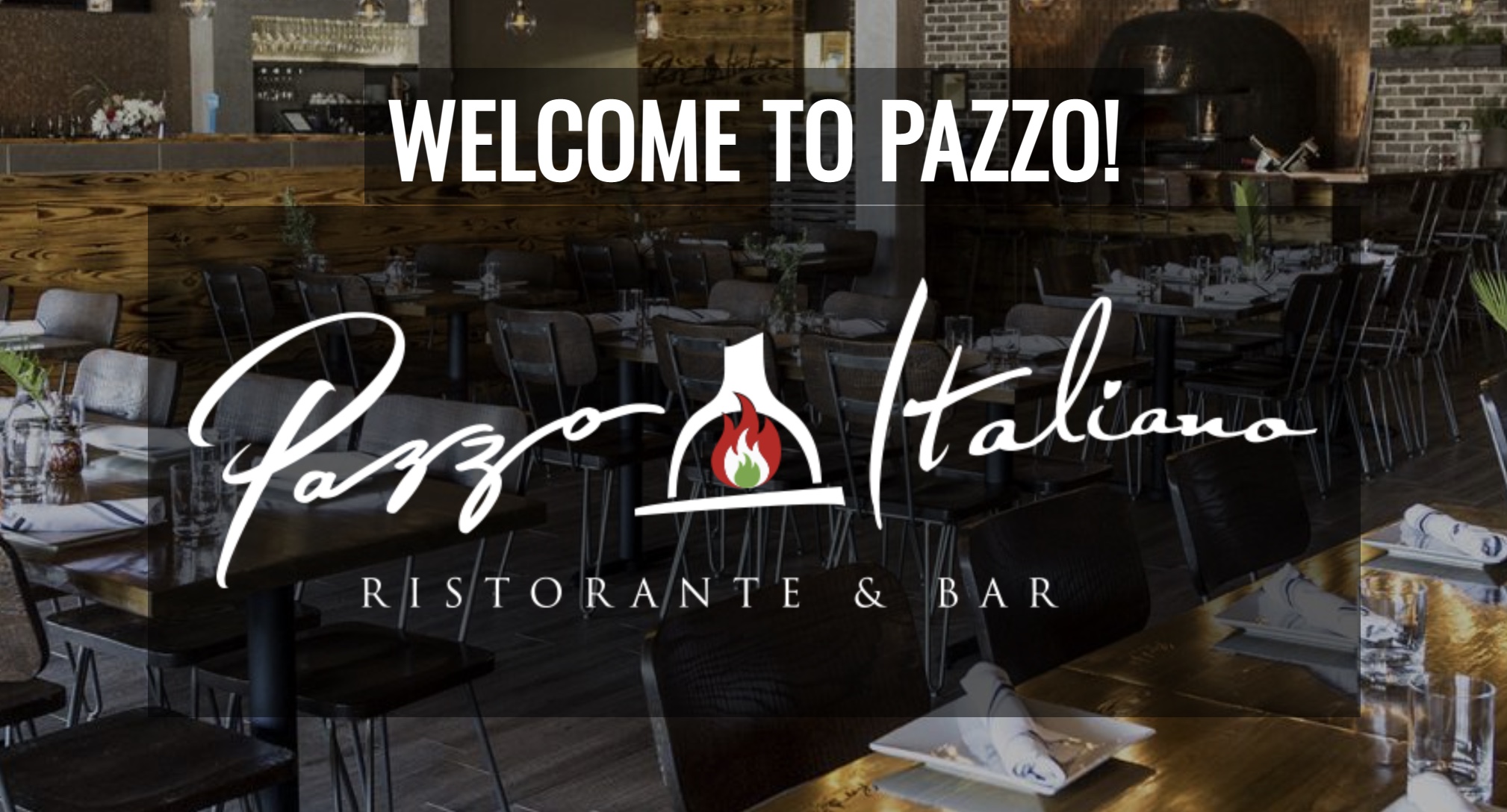 We all want a good slice of pizza every now and then, right? Well, no matter which city you are in, pizza is always a good option.
And when you are in Destin, you have to go to Pazzo Italiano. They have the best pizza in town. But pizza is not the only item on the menu. They have many more Italian dishes you can try. For example, lasagna and fettuccine Alfredo.
Make sure to save room for dessert. The tiramisu is to die for.
Sick Lips Seafood and Oyster House
The trendy restaurant is famous for its seafood plates and raw oysters. They will keep you coming back for more.
It is a two-floor restaurant that has the perfect fusion of chic and classical elements inside. Dishes are delightful and the old pictures inside pay homage to tradition.
Here is a fun fact: The staff will prepare the food at the bar, giving you a view of that oyster-shucking action.
What to eat? Well, they have an award-winning seafood gumbo. It is a rich roux with crab, shrimp, sausage, and crawfish tails.
Jackacuda's Seafood and Sushi
We finish off our list of best places to eat in Destin Fl with a waterside spot for a different style of seafood. Jackacuda's Seafood and Sushi is not your standard Floridian seafood restaurant.
They offer a more Asian style take on seafood. Yes, they use local catches, but Asian style is their selling point. What does that mean? Well, a lot of sushi rolls, fried rice, ramen, and poke bowls.
When you get tired of grilled fish and fried fish, this is the place to go and try something different. And if you are not a fan of fish and seafood, you can always try some macaroni and cheese, steak, or pork chops.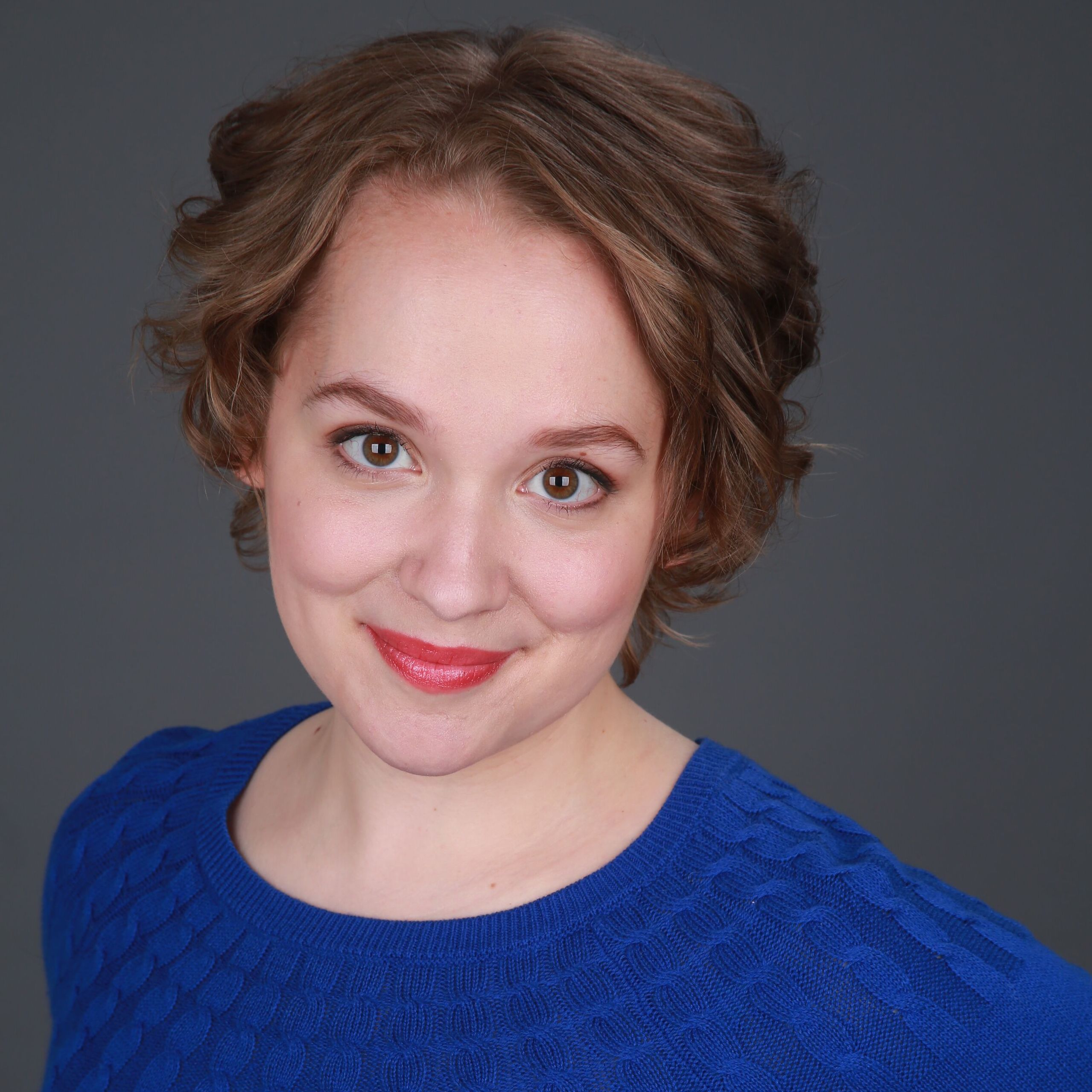 Hi, I'm a clinical psychologist and inclined towards best buying practices for home and kitchen things. Critical towards choosing the best product and honest with my feedback. I'm a seasoned writer having more than 4 years of experience in multiple niches as well.
Please note: CharlieTrotters.com is reader supported. This page may contain affiliate links. If you buy a product or service through such a link we earn a commission at no additional cost to you.