Are you having a party at your home and expecting a lot of guests? Well, you need to think of some easy-peasy comfort dishes that won't take a lot of time. Making hash brown casseroles from scratch is the perfect dish to start with.
Hash Brown Casserole is the perfect side dish for a holiday dinner, fancy weekend breakfasts, or appetizer for a lunch meeting.
When the scrumptious taste will reach your mouth, your taste buds will ask for more until the gluttonous desire for its cheesy mixtures is fulfilled.
Hash browns are popularly loved by a large population of America majorly, because of its major ingredients being potatoes and cheese.
Note that: America is of the largest consumer countries of cheese and potatoes which is why the obesity rate in children is higher than in any part of the world. Although an excessive amount of cheese and potatoes are considered the major reason of obesity, there are a lot of health benefits of you staying balanced in eating anything.
I am already more than excited to share the easiest and most delicious hash brown casserole recipe. With this recipe by your side, you will never have to order those expensive hash browns from the famous food chains because now you can get the same taste in your kitchen.
What Are Hash Brown Casseroles
The word "hash" is derived from the French word "hacher" which means to hack or chop.  This means hashed browned potatoes literally translates to "chopped and fried potatoes"
Hash brown casserole is a simple yet opulent dish when it comes to is taste and presentation. This is one of the most popular American breakfast dishes that are now popularly sold and eaten with tasteful additions such as cream soup, French fries, loaded cheese, and spicy dips.
The major ingredient of hash brown casseroles is potatoes in shredded, julienned, or riced form.
At first, hash browns were sold only at a few bakeries after which it was first put on the breakfast menu in New York City in the 1980s. They were first listed as brown fries after which they are now a staple food in breakfasts at diners in North America.
Fact: The first time when hash browns were introduced was in the book The Kitchen Companion by Maria Parloa in 1887. In her book, she described hash brown potatoes as a blend of cold boiled potatoes "fried like an omelet."
Is it Healthy?
No doubt Hashbrown is healthy food. However, you don't need to stuff yourself on hash brown casseroles all day, because then it will be trouble causing for your health.
Potatoes contain a wonderful amount of starch, potassium, fats, vitamins, and fibers. The indulgent taste of the dish not only male your taste buds feel like heaven, but your body also feels the energy provided by its nutrients. Adding hash brown casseroles from starch in your breakfast can healthify your diet and health routine.
How Chefs Do It?
A chef usually shreds the potatoes in a riced form and sticks them together with his hands for a while.
After that, they lest the potatoes cool for perfection.
The top-notch restaurants mostly use frozen hash browns that are formed like a patty. They take less time for preparation because the chefs just fry them and garnish them with your favorite sauces, cream soup, or fries.
The reason why the hash browns you eat in restaurants (Such as in McDonald's) are so crispy and yummilicious is that they add French fries in the shredded potatoes to increase the crisp and load it with cheese.
Hash Brown Casseroles From Scratch: Recipe
Most of the people buy frozen hash brown casseroles from Walmart, Amazon, or any other store and then look for the cream of soup for the topping.
However, when you make it from scratch, you will be able to add your own flavors in it. This will help you better understand how things can be done under your dietary recommendations.
Ingredients Needed
½ cup butter
2 medium-sized onions, diced
1/3 cup flour
½ cup chicken stock
1 cup buttermilk
1 tsp. salt
¾ tsp. pepper
6 cups shredded potatoes (about 2lbs. of potatoes)
2 cups shredded cheddar cheese, divided
Green onion for garnish
Preparation – Step by Step
Hash Brown Casserole Recipe includes not only the preparation of the hash browns but also the sauce and how to present it as a proper servable dish.
Make sure you preheat your oven at 375 degrees before you proceed.
First, take a large skillet bowl and add the butter. Heat it on medium so that the butter melts and sizzles. Add onions as soon as the butter melts.
Cook for about 3 minutes and then add flour in it. Stir thoroughly for 3 minutes more to get rid of the floury taste of the flour.
Next, add salt, buttermilk, chicken stock, pepper, and whisk together properly. Make sure that the flour is mixed thoroughly to add to the consistency of the sauce. Allow this mixture to cook for a while.
When the sauce is in its preparation mode, peel and shred the potatoes. Add them to a bowl of cool water and swish them with your hands to get rid of the starch. Rinse the shredded potatoes twice and repeat the process.
Once the potatoes stick together forming a patty like a shape, fry them until they turn golden brown and fine crisp.
Your sauce is already prepared. Pour the sauce in a large casserole dish in a single layer and place the hash browns on it. Then set a layer of cheese and repeat the layering.
The top layering should be off the sauce and cheese.
Cover the dish in foil paper and put it in the oven to bake for 20 minutes. Take it out, remove the foil, and let it cool for 10 minutes.
Garnish it with herbs and green onion!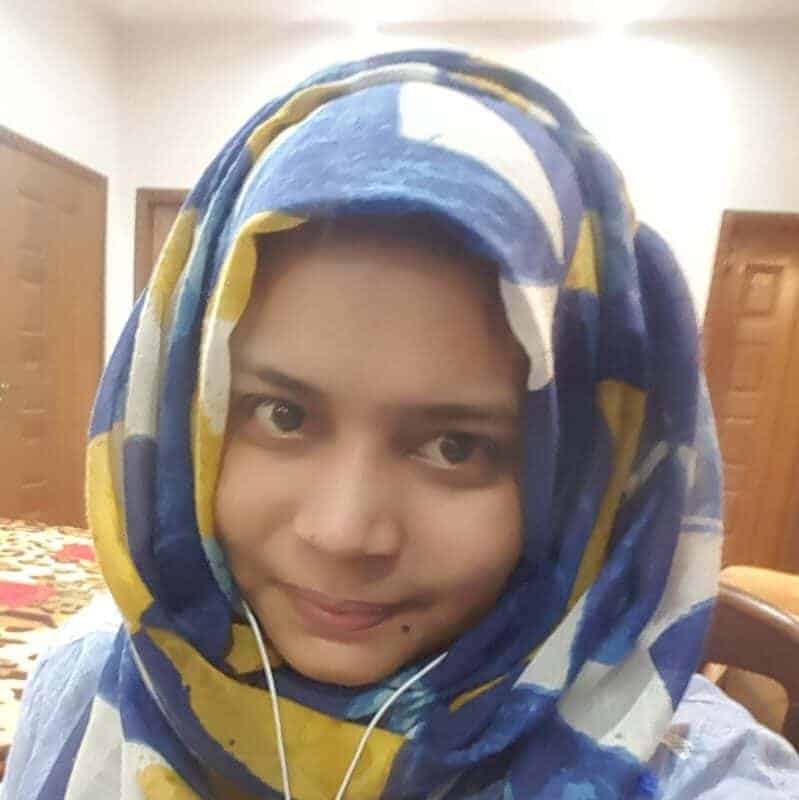 I'm a medical Microbiologist and inclined towards the premier buying practices to ensure health and safety. Without compromising the quality, I assist my readers to buy affordable and pocket-friendly products. I am critical about choosing the top products and honest with my feedback, hence helping readers to have the best user experience.
Please note: CharlieTrotters.com is reader supported. This page may contain affiliate links. If you buy a product or service through such a link we earn a commission at no additional cost to you.