Columbia is the capital city of South Carolina state. When traveling to South Carolina, you should never miss an opportunity to visit Columbia. Fondly referred to as the Soda City, Columbia attracts tens of thousands of people thanks to its historic attractions. And while there, people are always on the hunt for best places to eat in Columbia SC.
The city is a great spot for food travelers. You can enjoy a culinary adventure like in a few other places. Because it is at the heart of all things Southern, South Carolina and Columbia is a hub of regional flavors and tastes.
Let's take a look at the diverse cuisine options.
What is Columbia SC known for?
Columbia is a favorite place to visit in the southeast. Famous for its compact, and easily navigable streets, Columbia offers some amazing sightseeing opportunities.
It is not close to the beach, you need close to three hours of driving to get there. But the Southern charm, cuisine, and hospitality will make you fall in love with Soda City.
Best Restaurants in Columbia
The Devine Cinnamon Roll Deli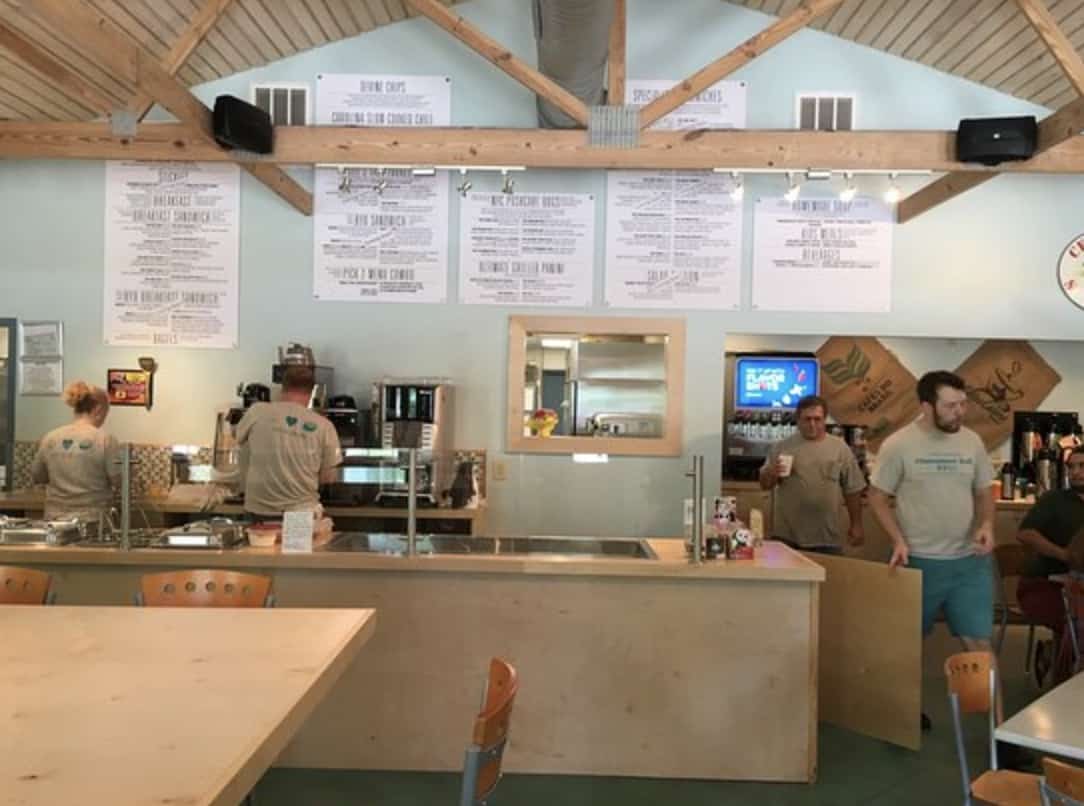 This local bakery creates various kinds of pastries. But their special focus is on cinnamon. Opened in 2014, this bakery is a delightful breakfast option.
With a friendly staff, you will almost feel at home.
This local restaurant features products, artwork, and charity efforts all around Columbia. You have to try the original cinnamon and black pepper bacon maple glaze to taste the specials.
Di Prato's Delicatessen
Di Prato opened in 2004 and since it has been an establishment for delicious food items inspired by Italian cuisine and Mediterranean food.
You can start your day with a delightful breakfast and enjoy some of the dishes from sandwiches to plates. If you want to try the brunch specialties, do visit the restaurant during the weekend.
As for some amazing dishes? Try the eggs Benedict, consisting of English muffin, Canadian bacon, and poached eggs, all then drizzled with hollandaise sauce.
If you want a sweet complement, get the chocolate chip pancake.
Duke's Pad Thai
If you want to drive a bit, Duke's Pad Thai is a choice for takeout great food. You can also try a casual meal there.
Visit to try some classic Thai dishes or cult favorites from the street eats menu. For example, you can try fried fish cakes with sweet chili sauce or crispy chicken with sriracha.
The most interesting option is the build-your-own-bowl option. If you opt for that, you can choose among a wide selection of noodles, proteins, vegetables, and broths.
Saluda's Restaurant
Saluda's is a mainstay of Columbia's restaurant scene. You can find it in the renovated VFW Officers' Club. You can say Saluda's is a perfect spot for relaxed fine dining with a southern twist.
The interior is open and elegant. The restaurant sources fresh ingredients from local South Carolina farmers and fishermen. And then they prepare Italian and French dishes with a Southern stamp.
Some of the popular dishes include sweet tea pork chops, grits topped with Korean spices, fried green tomatoes, and shrimp.
If you want to spend a romantic evening during the summer, get a table on the balcony.
Café Strudel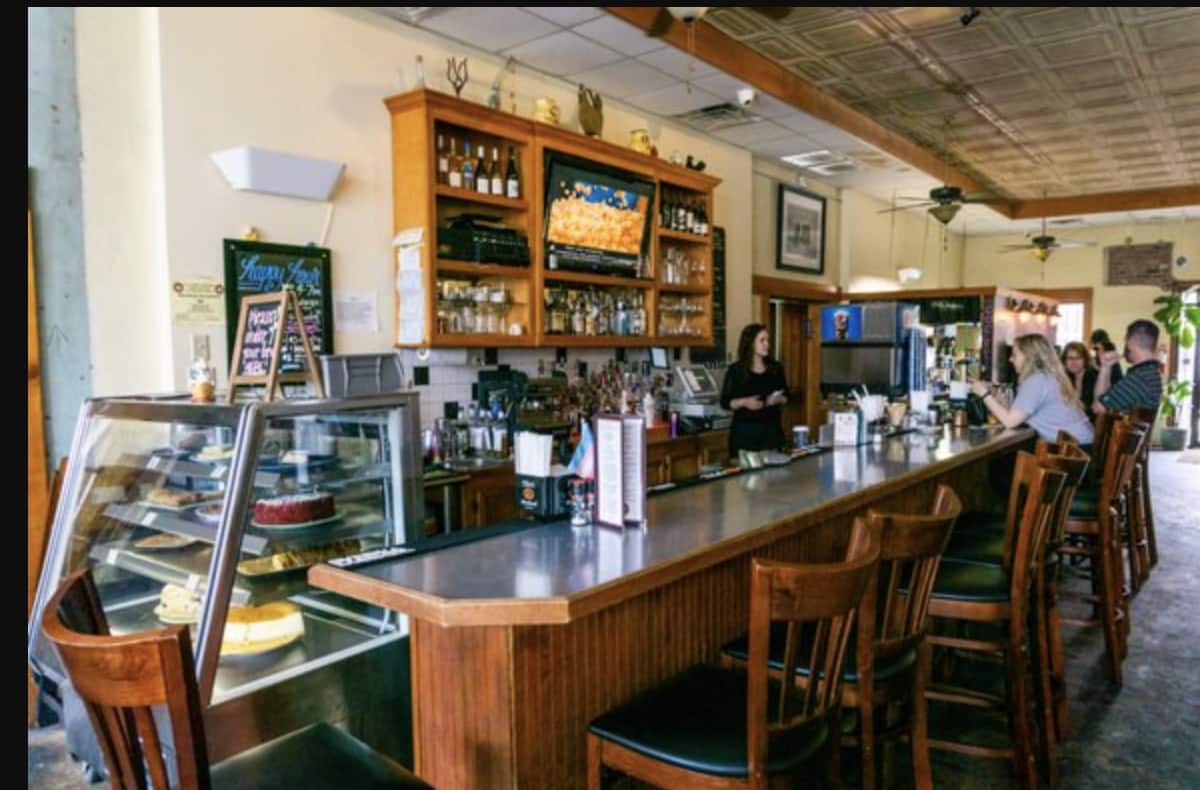 If you had a long night and you need something to kick start your day, Café Strudel is the place to go. One of the best options for breakfast.
You can order the hangover hash browns and never look back. Now, this is diner food, but better. Their menu offers a nice selection of soups and sandwiches. There is a daily special for each meal during the day, breakfast, lunch, and dinner.
Alodia's Cucina Italiana
You can never go wrong with Italian food. Founded in 2008, this establishment draws inspiration from European fare to provide great food on the table for its customers.
Alodia's is a traditional Italian restaurant with an old-school vibe. You can find artwork, portraits, and small details on the walls, making you feel like you are in an old movie.
As for the food, we recommend trying calamari fritti and a bowl of roasted red pepper and gouda bisque. Do you want an Italian classic dish? Try the Baked Spaghetti. The best part is there are dishes for youngsters.
Real Mexico Restaurant Y Tienda
As the name suggests, the Real Mexico Restaurant Y Tienda offers authentic Mexican cuisine for locals and tourists. It is a one-story establishment that will expose you to the international dining fare.
Enjoy some classic Mexican dishes ranging from tacos and quesadillas. If you haven't tried Mexican food or Latin American food before, this is you perfect place to start.
There are things for cheese lovers but also dishes with classic guacamole. Some popular options include beef burrito with rice and beans, beef taco, or chicken enchilada.
Do not forget to order a glass of margarita for a refreshing drink.
Terra Restaurant
There are not many pleasures as enjoyable as dining on the shaded patio of Terra Restaurant. You can stop during happy hours and enjoy a classic cocktail from the bar and some appetizers.
And if you are looking for a full meal, there are seasonal specials. They are prepared simply because the goal is to highlight local ingredients.
Black Rooster
This Columbia restaurant offers a French menu and cuisine. Yet, there are elements from all over the world. Some of the recent specials include ramen bowl inspired by Cuba and chitarra cut pasta with brisket and pork meatballs.
Make sure to ask the staff to recommend a wine that will go with your meal. A tin of mussels or octopus will serve as a great entrée.
Sit in the rooftop bar to get a view of downtown Columbia.
Little Pigs Barbecue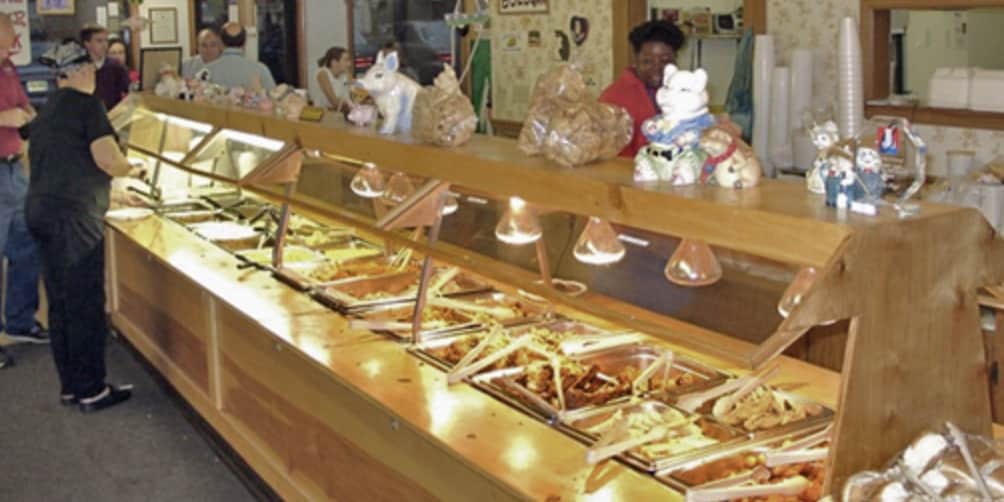 We all know barbecue is an essential part of life in South Carolina state. One of the best restaurants to try classic southern barbecue is Little Pigs Barbecue.
They serve a huge range, including ribs, pork chops, chicken wings, brisket, and many more. Their specialty is using three different styles of barbecue marinade, making the food consistently tasty.
It is often cited as the best barbecue in Columbia.
The War Mouth
With such a unique name, who wouldn't want to visit it? And things get even funnier. The establishment is located in an old auto repair shop. It was named after the warmouth bass, The War Mouth.
The owner of the place refers to it as "a love letter to the 803". Their menu includes dishes like catfish stew, quail, venison, and some regional classics like Country Captain.
Mr Friendly's New Southern Café
What started as a sandwich and cookie shop in the 1980s is now one of the best places to eat in Columbia SC. It is close to the Five Points Fountain.
Mr Friendly's remains a casual spot. It rose in popularity due to the vibrant vibe that not many places can match. It has more than 300 wine selections, making it a go-to place for those who love domestic and foreign wine.
As for the food, make sure to try the crispy fried Gulf oysters as starters. And then the Friendly Salad is a must.
SmallSugar
This is an all-day café owned by chef Sarah Simmons and Aaron Hoskins. Their exceptional pastry selection is what brings tourists in.
SmallSugar has healthy options for both breakfast and lunch. And they are all made with seasonal ingredients. The excellent coffee is a bonus.
Il Focolare Pizzeria
This is another concept developed by chef Sarah Simmons and Aaron Hoskins. Their pizzeria with a simple menu will make you come back for more. They prepare 13-inch pizzas in a wood-fired oven.
You cannot go wrong with your choice, but we have to recommend the rosemary and potato pie. They also have some Mediterranean-inspired salads.
River Rat Brewery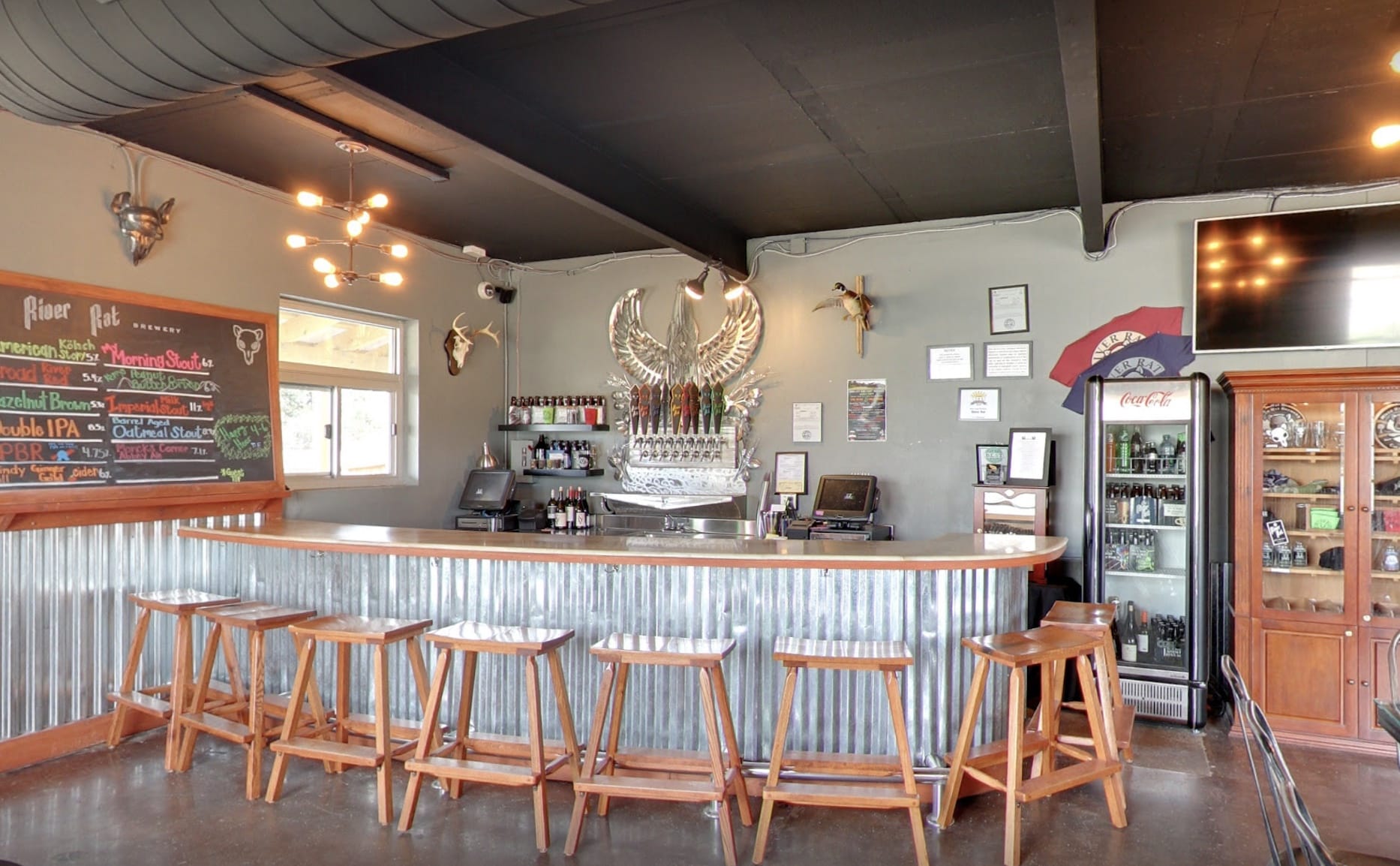 River Rat Brewery is a dine-in that serves some of the best craft beer in Columbia Sc. It was founded in 2013 and was named for the three rivers that run through the city, as well as the working-class men who labored on the canal.
In the honor of the working-class men, River Rat Brewery created a wide range of craft beer options that will satisfy anyone following a long day at work.
Bourbon
Established in 2014 in the iconic Brennen Building, Bourbon is a great restaurant in downtown Columbia. This place helped popularize the Cajun and Creole cuisines in the Columbia area.
Do you want to try some Louisiana fare? Well, then you have to go to Bourbon. Besides food, they have an extensive whiskey list.
For your main course, we recommend a gumbo bowl and shrimp and grits for an authentic Louisiana food experience.
Cola's Restaurant
This is one of those New American dining establishments you can find lately. Offering fine dining, Cola's Restaurant is a perfect place to take your significant other for a romantic date.
You can enjoy a sophisticated restaurant offering lovely wine, superb service, and excellent food. Cola's puts emphasis on fresh and local ingredients.
To start your date, try the Shrimp Savannah and Oyster Rockefeller starters. And then, order the barbecue-glazed salmon for main course. Seafood is a must here.
Motor Supply Company Bistro
Since 1989, the Motor Supply Company Bistro has served locals and tourists food made from scratch in Columbia. Their diverse set of food dishes originate from local and foreign cuisines.
We have to mention the main meal. One of their best dishes is the braised short rib served with peanuts, leafy greens, sunchoke relish, and piccolo farro.
Do not forget to get an espresso as well.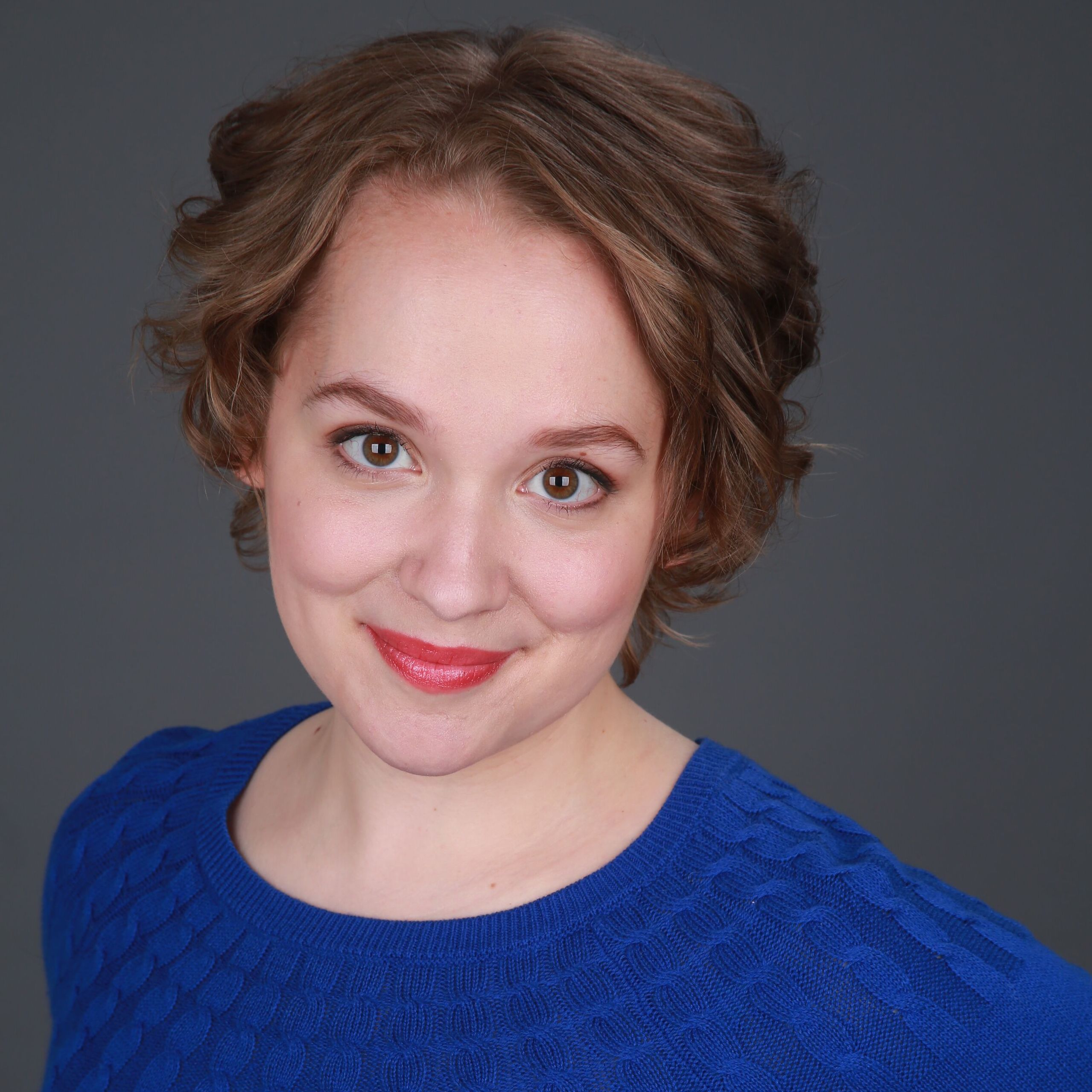 Hi, I'm a clinical psychologist and inclined towards best buying practices for home and kitchen things. Critical towards choosing the best product and honest with my feedback. I'm a seasoned writer having more than 4 years of experience in multiple niches as well.
Please note: CharlieTrotters.com is reader supported. This page may contain affiliate links. If you buy a product or service through such a link we earn a commission at no additional cost to you.