On average, there are 302 days of sun every year in El Paso. This is why the city is known as the Sun City. Famous for its delicious Tex-Mex cuisine, El Paso is a city in the far southwestern part of the US state of Texas. It is the 23rd largest city in the US and the sixth-largest in Texas. What are some best places to eat in El Paso?
Standing on the Rio Grande across Mexico – the United States border, it offers a delicious combination of Mexican cuisine and Texas cuisine. It is worth noting it is the second-largest majority Hispanic city in the US. More than 80% of its population is Hispanic. And that reflects in the local cuisine and food.
What is El Paso known for?
So, why El Paso? At one point, El Paso was considered nothing more than a border stop. But those years are long gone. Nowadays, El Paso is a vacation-worthy destination. The restaurants in the city continue to steal the show.
Because it is on the edges of Texas, Mexico, and New Mexico, El Paso offers a trifecta of flavors you can enjoy in their staple dishes. There are also influences from countries like Lebanon, Spain, Italy, and more.
Also check:
And then we have to mention La Fiesta de las Flores, one of the oldest Hispanic festivals in the Southwest. It is a three-day fiesta held each year during the Labor Day weekend. It pays homage to the Hispanic heritage and culture in the city and attracts hundreds of thousands of visitors from nearby cities and states.
Some of the activities during the festival include the crowning of the queen, a Fiesta parade, a Senior Appreciation dance, live entertainment, and more.
Best Restaurants in El Paso
Taft Diaz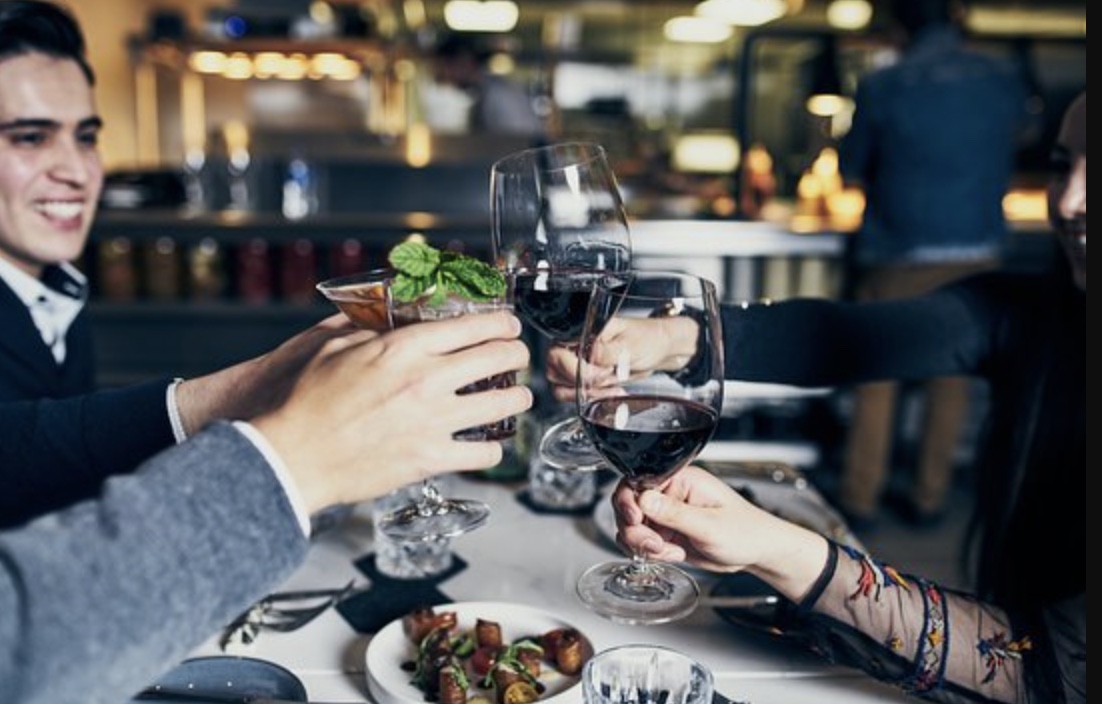 Moving on we have an elegant dining establishment located at the Stanton Hotel in downtown El Paso. Why is it a must-try place? Well, it boats an all-day menu of mouth-watering dishes and signature cocktails. And of course, most dishes are Mexican-inspired.
The gorgeous interior with black and white decorations will make you forget you eat Mexican food. Some of their best dishes include the Divorciados, a gluten-free breakfast option, or the Happy Bird, a poultry dish for dinner.
L & J Café
L & J Café is located in the Five Pounds East neighborhood of the city. It is a mainstay among restaurants in the city. The family-run Mexican food spot has been in El Paso since 1927.
Since then, they attract visitors with their classic dishes. And you will love the old El Paso vibes in this El Paso restaurant.
Their signature tostadas are a must-try. And you should also try tortilla soup. If you like, you can bring their signature taste home with you by purchasing a jar of the famous red tombstone salsa.
Café Central
Café Central initially opened in 1918 in Ciudad Juarez. But following the prohibition, they moved to downtown El Paso. Their location is nearby the Museum of Art and History. And after a full day of playing tourist, you will love trying their food.
It is an upscale bistro that combines traditional and modern design. As for food, order their popular Green Chile Soup or try the Chilean sea bass. If you are more into meat, try the Colorado Lamb Rack.
Important notice: there is a dress code for dinner.
DH Lescombes Winery and Bistro
The comfortable dining room and refreshing outdoor seating patio is a great combination for tourists. You can enjoy what you like according to your preferences. Their menu features French Country dishes paired with award-winning New Mexico wines.
Wednesday through Sunday, they have live jazz music. Check out their large selection of gourmet foods and wine accessories. Many of the wines are available for tasting before ordering.
This El Paso restaurant also organizes private tasting events, holiday parties, and group meetings. Do not worry, they do serve beer as well. But trying one of their New Mexico wines is a must.
Zino's Greek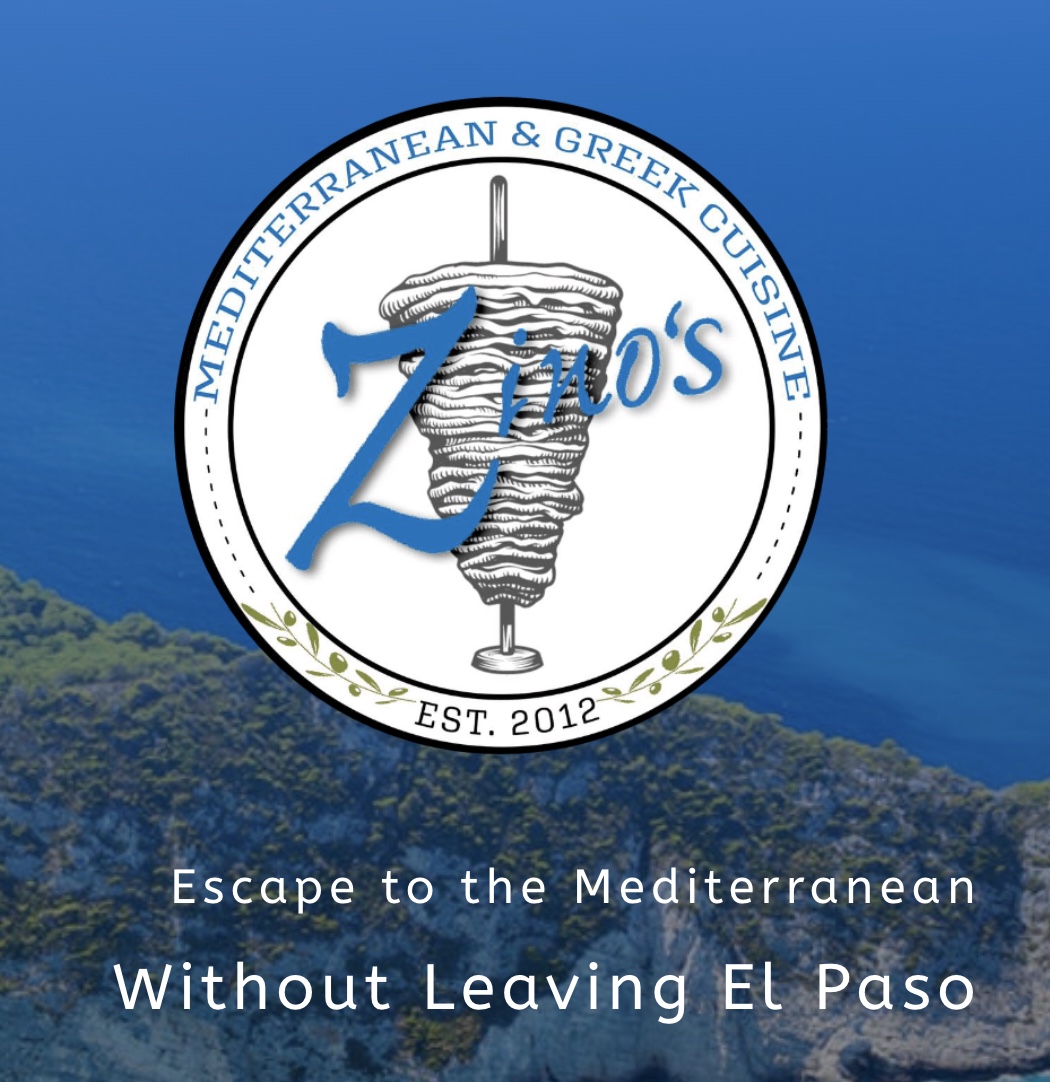 A Greek restaurant near the border of Mexico you say? Give me more of that. This blue and white Greek restaurant will transport tourists and guests to the magical islands of Santorini and Mykonos.
If you want authentic Greek cuisine and Mediterranean cuisine, this is the place to go. Some of the Greek staples like Gyro and moussaka are top-notch. If you are feeling adventurous, ask for some fancier entrees and specials.
Kiki's Mexican Restaurant
Many of the best places to eat in El Paso offer Tex Mex food combinations. Yet, this is a traditional and authentic Mexican restaurant. Opened in 1976, it is an old-school eatery specializing in delicious dishes.
You can go there with your family, loved ones, or friends. The old-school ambiance offers a welcoming vibe.
Their house specialty is Caldillo, a spicy stew with a house-made seasoning, beef, long green chile, and potatoes. If you are on a meat-based diet, we suggest trying the Chicken Mole, a tender boneless chicken served with rice and beans.
Los Bandidos De Carlos & Mickey's
With a name like that, how can you ignore this best restaurant? Often nicknamed Carlos and Mickey's, it is a highly acclaimed Mexican restaurant.
Gather your travel buddies for a quality time trying tasty foods. Live music, oversized margaritas, affordable price, and friendly service is what you get there.
If you want a meaty entrée, go for the Carnitas Pork Tips, pieces of tender and lightly-seasoned deep-fried pork with rice, salsa, green onions, and guacamole.
Cattlemen's Steakhouse
This iconic family-style restaurant located 20 miles east of El Paso is the place for T-bone steak. Yes, it is not exactly in El Paso. But it is worth the drive and visit.
There are hearty T-bone steaks cut on the premises every day. Combine that with the desert scenery and you have a perfect place.
In addition to the restaurant, there is a lake, a private petting zoo, a movie set, a playground, and more. So, bring your kids along!
Crave Kitchen and Bar
The renowned bistro offering an all-day menu of American dishes is great for those looking for a casual spot to eat. It offers a cozy setting and shareable plates for large groups.
If you are there during brunch time, try the Monte Cristo, a French toast topped with Swiss cheese, ham, and turkey served with strawberry preserves.
And of course, if you prefer burgers, they have you covered. Their comfort food for burger-lovers is Crave Burger, a certified Black Angus patty with homemade Guinness steak sauce, grilled red onions, and cheddar cheese.
Café Mayapan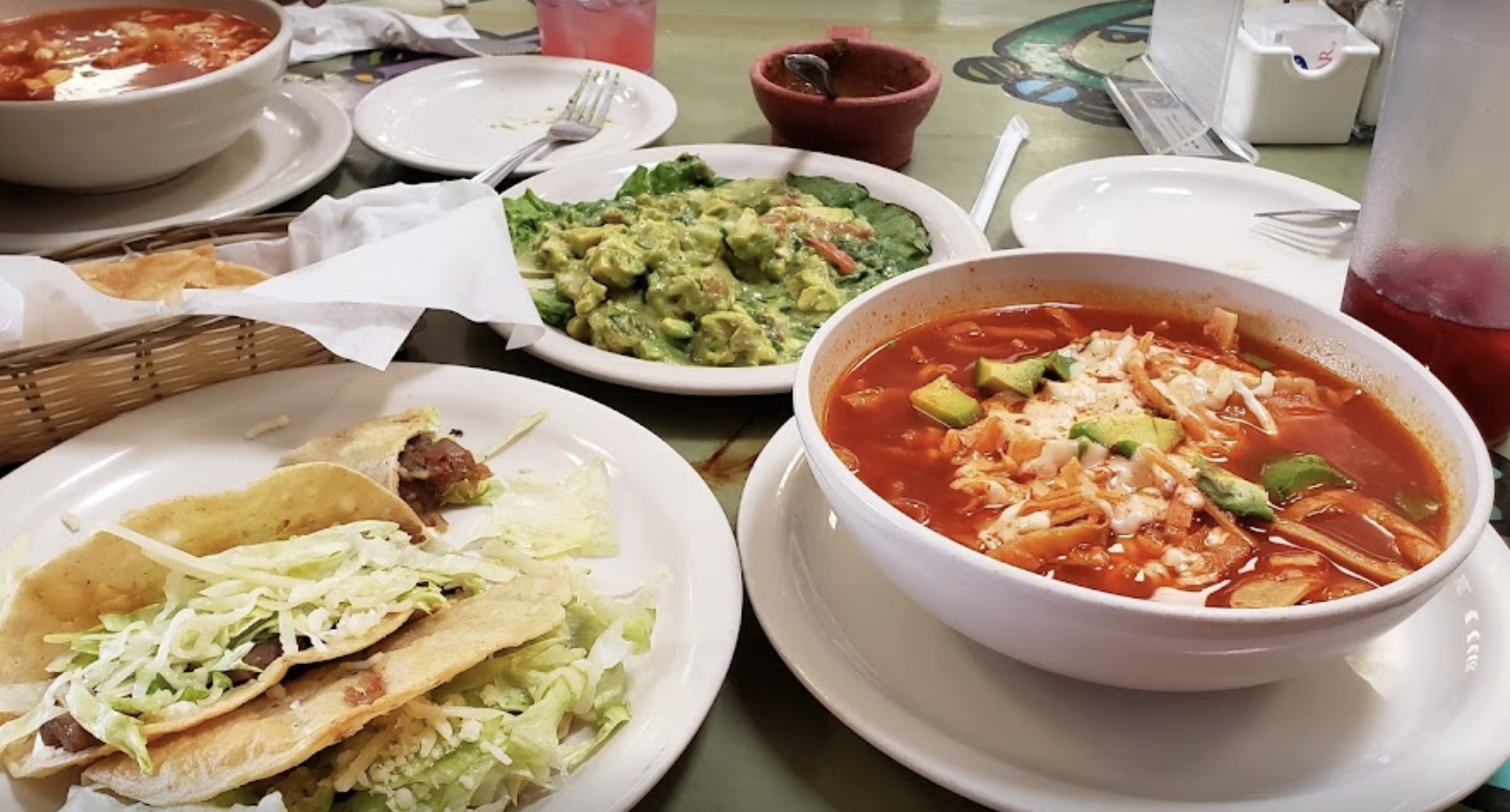 Café Mayapan is part of the women-run organization La Mujer Obrera, supporting marginalized women of Mexican heritage.
So, visiting this place supports the community all while you are trying classic Mexican dishes. Their menu feels like a home-cooked meal.
We recommend trying flautas and herbal tea infusions.
Salma Farah's
We mentioned, in the beginning, that there are influences from Lebanon as well, right? This restaurant serving Lebanese cuisine is a strip-mall restaurant.
It offers a taste of Mediterranean cuisine. You can enjoy an authentic falafel sandwich, gyro wraps, hummus, kabobs, and more.
Ardovino's Desert Crossing
This scenic Italian restaurant over the border in New Mexico hosts a farmers' market most weekends. And during the week, you can try some amazing dishes. It is the premier spot for fine dining and the perfect place to spend your Saturday.
The mountainous desert scenery is hard to beat. Add in food with veggies and herbs grown on-site, and you have a winner.
Julio's Mexican Food
We finish off our list with Julio's Mexican food, a restaurant that opened in 1944. They serve authentic Mexican cuisine in a casual setting with homey décor.
Of course, you have to try the exquisite margaritas. But their house favorite dish is the Steak Tampiquena, a sirloin steak with a red cheese enchilada, guacamole, refried beans, and rajas.
If you have space for dessert, try the Crepes de Cajeta. They are thin crepes flamed with brandy or tequila and topped with a caramel drizzle and pecans.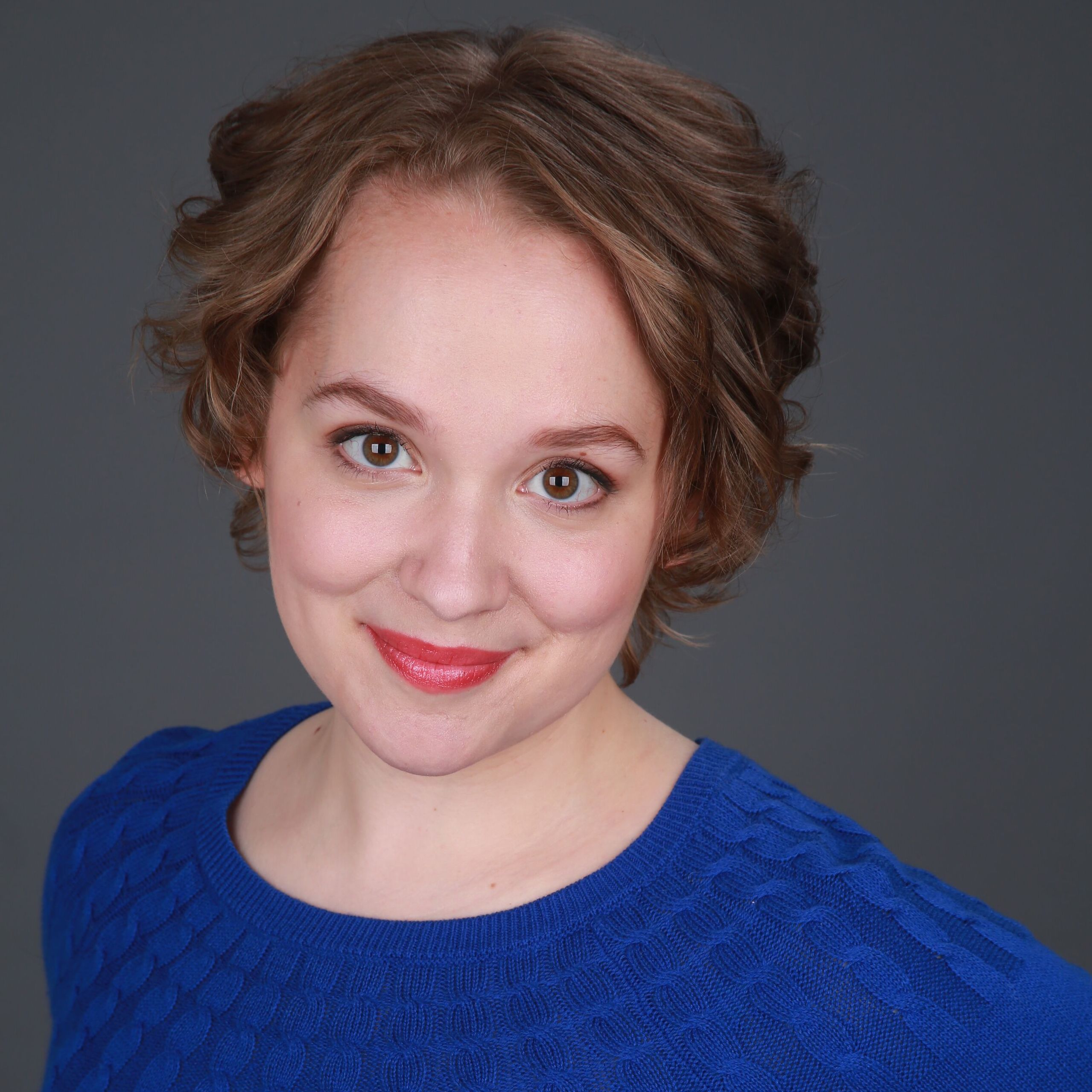 Hi, I'm a clinical psychologist and inclined towards best buying practices for home and kitchen things. Critical towards choosing the best product and honest with my feedback. I'm a seasoned writer having more than 4 years of experience in multiple niches as well.
Please note: CharlieTrotters.com is reader supported. This page may contain affiliate links. If you buy a product or service through such a link we earn a commission at no additional cost to you.