Tulsa is known as the Green Country. Located on the banks of the beautiful Arkansas River, Tulsa has been one of the hubs for American oil history for most of the 20th century. That is when the city was also known as the Oil Capital of the World. But things have changed. Tulsa Oklahoma is now a greener city. What are some of the best places to eat in Tulsa?
When you talk about the best restaurants in Tulsa, you have to mention its history. The Historic Route 66 originated in Tulsa in 1926 when Cyrus Avery came up with the idea of linking Chicago to Los Angeles. Police officer Clinton Riggs came up with the yield sign in 1950 in Tulsa.
As part of Oklahoma, Tulsa has a rich architectural tradition and history. It is home to delectable farm-to-table cuisine. Many of the best places to eat in Tulsa feature seasonal ingredients produced by local farmers and ranchers.
Tulsa is home to amazing diverse flavors and a rich culinary heritage. It is time to visit and enjoy it first-hand.
What is Tulsa famous for?
Tulsa's past makes it a worthwhile place for travelers. For many years, Tulsa was called one of the country's best-kept secrets. Famous for its art deco architecture, underground art scene, and great food, Tulsa is a must-visit.
Some of the things to do in Tulsa include visiting Tulsa Zoo, Hard Rock Hotel and Casino, Blue Dome Entertainment District, The Gathering Place, Utica Square, Philbrook Museum of Art, and more.
And in the meantime, relax and enjoy some great food in the popular restaurants in Tulsa.
Best Restaurants in Tulsa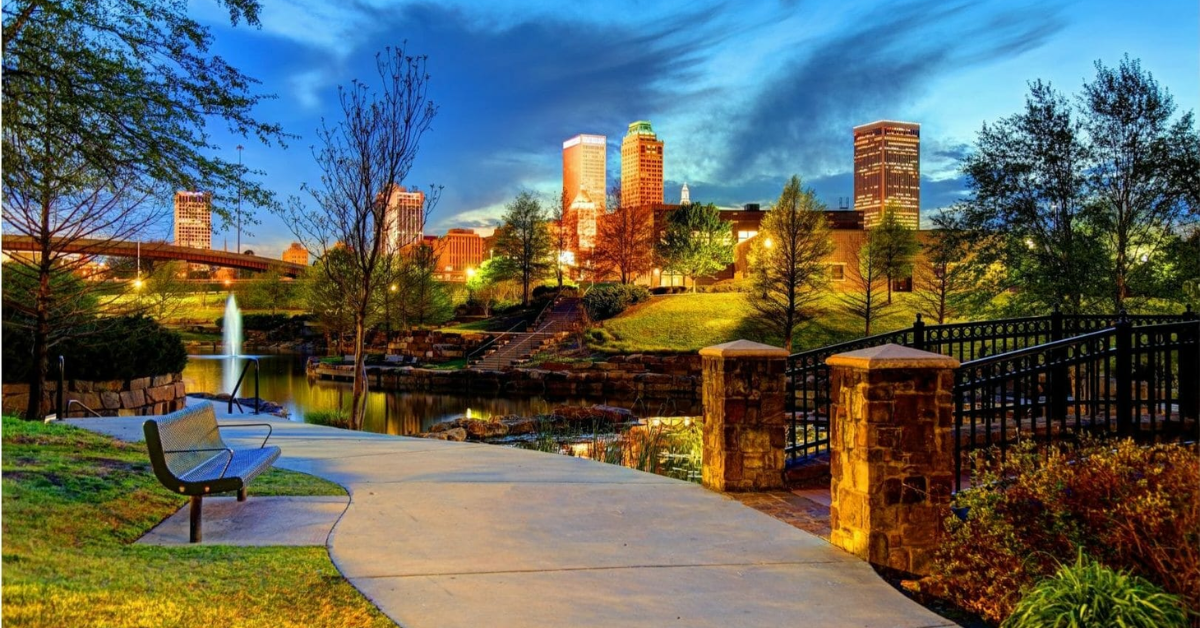 Nola's Creole and Cocktails
We start off the list of best places to eat in Tulsa with this dining spot with outdoor seating. The delicious New Orleans dishes served in a rustic environment make it the best place for casual dining.
Bring your camera with you, as you will love to take pictures of the restaurant.
Try the voodoo chicken when you visitNola's Creole and Cocktails. It is a dish consisting of meat and seafood flavors with Cajun-fried chicken breast topped with shrimp. The gastronomic delight is smothered in mornay sauce.
Kilkenny's Irish Pub
An Irish pub and a pizza spot is a must for any tourist city. Luckily, Tulsa has some of the best in the business. Kilkenny's Irish Pub is a joint with a rustic feel serving burgers and sandwiches. And you have a wide range of craft beer options.
There is a TV inside for watching sports and other events. And no matter if you are there for breakfast or brunch, you have to try the Corned Beef Hash.
It is a dish of potatoes, red bell peppers, and onions that you cannot get enough of.
Mahogany Prime Steakhouse
The fine dining restaurant is located in a newly refurbished location in the Shadow Mountain neighborhood. Offering a luxurious and contemporary dining atmosphere with a wooden bar, the place is known for its high-quality steak dinner.
Mahogany Prime Steakhouse also has some certified sommeliers on staff that will help you pair your steak with the perfect bottle of wine.
Besides steak, they offer a variety of seafood dishes. One signature dish is the seared fillet tips, a chef's favorite.
Bodean Restaurant Market
Bodean Restaurant market got its name by combing the names of owners Bob and Dean. It started as a fresh fish market in 1968 and since then, has added a seafood restaurant that offers award-winning dishes.
Located in the Patrick Henry neighborhood, Bodean Restaurant Market remains the best fish market in Tulsa. The fish is exceptionally fresh and perfectly executed.
Besides fried fish and fresh fish, Bodean also serves all dough, bread, and sauce from scratch and cures their smoked fish.
If you want a special dish, try the seared jumbo sea scallops with roasted mushroom ragout, sweet potato, and goat cheese grits.
Ike's Chili
Ike's Chili has been serving locals and tourists in Tulsa for more than 100 years. Their signature hearty chili from a family secret recipe is a favorite of celebrities like Martha Stewart and Will Rogers.
Many believe it's the oldest operating Tulsa restaurant. Over the years, Ike's Chili has moved to different locations in the town.
Their signature chili comes topped with red peppers, onions, jalapenos, saltines, and cheddar cheese. You can order the chili straight or served over spaghetti, Fritos, or even a hot dog.
Besides chili, you can order burgers, smothered fries, hot wings, and burritos.
Tally's Good Food Café
Tally's Good Food Café is a popular restaurant in Tulsa offering classic comfort food. Their famous dish, chicken-fried steak is something you have to try.
They are conventionally located along the famous Route 66. They serve their chicken-fried steak in a retro- ambiance.
They also have breakfast options like French scrambled sandwich, daily specials like cabbage rolls, meatloaf, smoked brisket, and more. Order a different daily special each day, and you will not be disappointed.
The Spudder
Rumor has it, The Spudder has the best steak in Tulsa. It is the best place in Tulsa to eat steak. This Tulsa restaurant has been preparing the best steak since 1976 with a selection of aged prime steaks, pork, and seafood on the menu.
They cook the beef and pork on a real old-fashioned charcoal fire, giving it a special flavor and taste. Steve and Kim Jeffery purchased the restaurant in 2011.
Kim makes every dessert herself.
Umberto's
We said before you need an Irish pub and a pizzeria, right? Well, now you have a good idea of where to get pizza in Tulsa.
Umberto's is a family-owned pizzeria, serving the best New York Style pizza since 1998. You can get by the slice, garlic knots, calzones, and signature pizza.
Their pizza crust is crisp and tasty and comes in a wide selection of toppings. A great option for lunch or dinner. They also have delivery, catering, and takeout food.
Sisserou's
The family-owned dining spot is one of the best restaurants in Tulsa serving Caribbean dishes. It is without a doubt, one of the coolest places in Tulsa.
You can enjoy your unique meal while listening to live music from talented artists.
We recommend trying their signature Sisserou's burger, a beef combined with delicious spices and herbs on a lightly toasted bun with Habanero mayonnaise and topped with ham and grilled pineapple.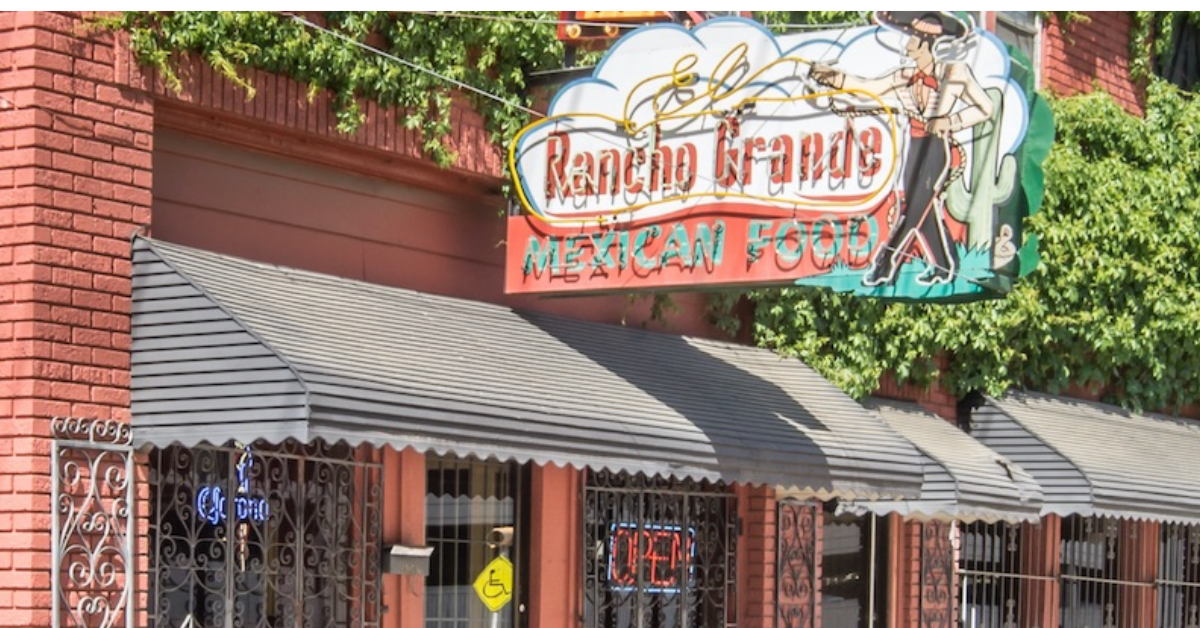 El Rio Verde
Tulsa has some international cuisine as well. El Rio Verde, for example, is a Tulsa restaurant serving delicious Mexican food.
It is your slice of Mexico in Tulsa. This Mexican restaurant will remind you of Mexico with its colorful interior, making you feel like you are attending a traditional fiesta.
And in a Mexican restaurant, you have to try a burrito. We recommend the Wet Burrito, a house specialty, a dish combination of meat and veggie flavors.
Palace Café
Palace Café is a contemporary New American cocktail and wine bar and restaurant. It has a cool and modern interior, excellent for a date night.
Their menu features authentic cuisine from around the globe. So do not worry, no matter what you feel like eating, you can find it.
They also have a separate menu for vegetarians.
Juniper
This Tulsa restaurant opened in 2011 and it is the best place to try Mediterranean flavor in a contemporary setting.
We recommend trying the fried chicken curry, one of their signature dishes. It is meat combined with red sweet potato curry and coconut milk that delivers a spicy and creamy flavor combination.
Do not forget to take pictures of their beautiful ceiling.
The Chalkboard
The family-owned restaurant in downtown Tulsa offers a bustling atmosphere thanks to their live music. You can enjoy a casual brunch, or come for lunch and dinner.
Their diverse menu features dishes from around the world prepared by head chef Daniel Gibb.
Our pick is their decadent mushroom Wellington with a crisp, buttery crust stuffed with marinated Portobello, beetroot, sage, walnut, and goat cheese. A dish to die for.
Villa Ravenna Fine Dining
Let's finish off the list of best places to eat in Tulsa with a fine dining spot. Located at the Farm Shopping Center, Villa Ravenna Fine Dining is an authentic Italian café.
It is part of the Italian Orioli family, a family that owns and runs restaurants in the US, Latin America, and Italy for more than five decades.
Their classic Italian food menu consists of salads, soups, hand-made pasta dishes, and more.
One signature dish you have to try is the house-made potato gnocchi with traditional meat sauce and fresh parmesan cheese.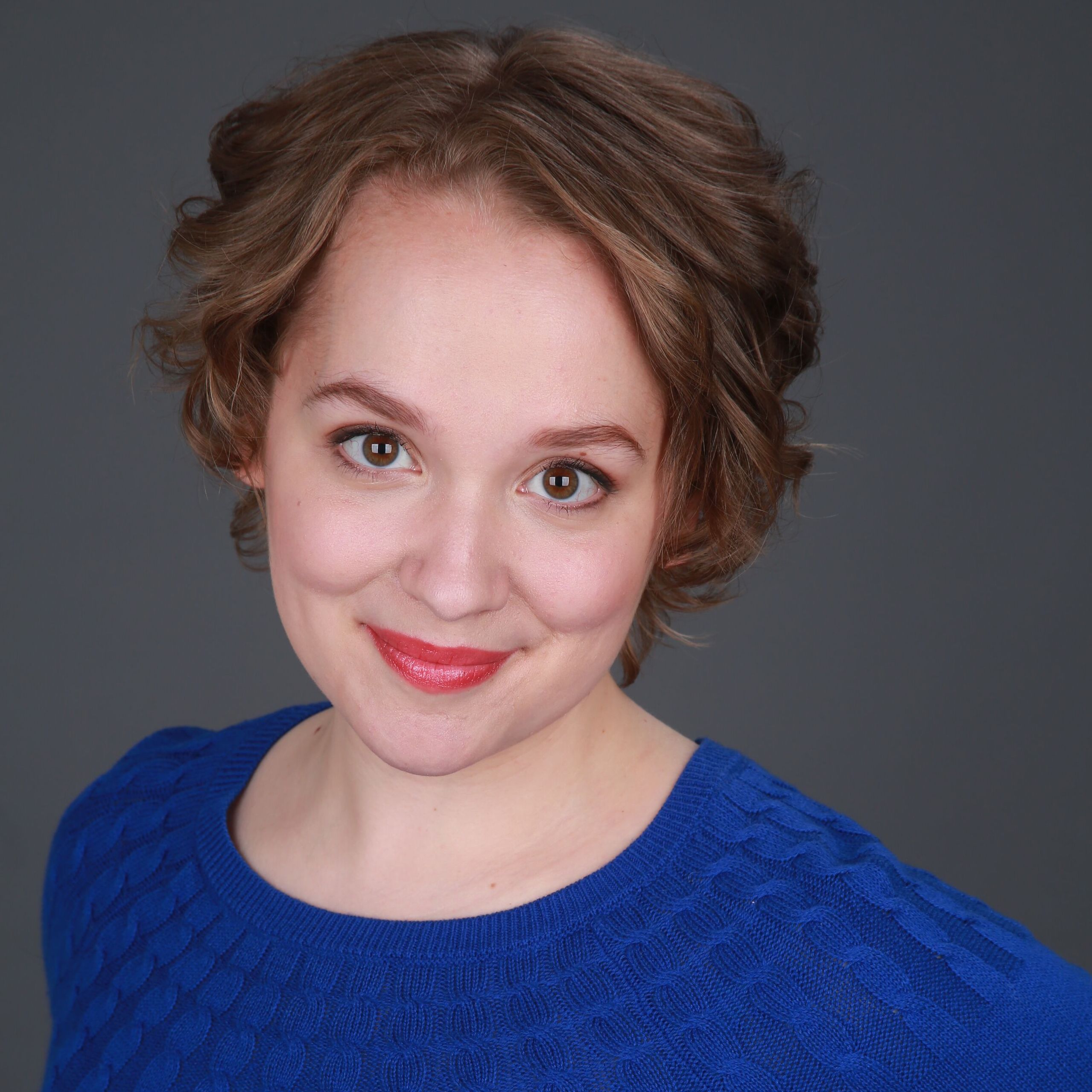 Hi, I'm a clinical psychologist and inclined towards best buying practices for home and kitchen things. Critical towards choosing the best product and honest with my feedback. I'm a seasoned writer having more than 4 years of experience in multiple niches as well.
Please note: CharlieTrotters.com is reader supported. This page may contain affiliate links. If you buy a product or service through such a link we earn a commission at no additional cost to you.