Tampa is a city on Tampa Bay, along Florida's Gulf Coast. It is a major business center and a sports center. The city is home to the NFL champions, the Tampa Bay Buccaneers. Speaking of the best places to eat in Tampa, the city's culinary scene is enviable.
Both local residents and tourists can enjoy a variety of longstanding favorites, new restaurants, and rising stars. The city is also home to museums and cultural offerings, but also the Busch Gardens, an African-themed amusement park with many thrill rides.
The dining destination is the historic Ybor City neighborhood, developed by Cuban and Spanish cigar-factory workers at the beginning of the 20th century.
Some of the foods that define Tampa include Spanish bean soup, guava pastry, blue crab chilau, steaks, and more.
What is Tampa known for?
Why is Tampa so popular? Well, Tampa, a city in Tampa Bay Florida is home to a substantial number of bars, restaurants, and activities you can choose depending on the vibe you are looking for.
Some of the things to do include visiting the Busch Gardens, Bayshore Boulevard, Sunshine Skyway Bridge, Lettuce Lake Regional Park, Ybor City, Hyde Park, and more.
But most importantly, you just have to eat a Cuban sandwich. And there are many best places to eat in Tampa Florida that have it on their men.
Today, we will look at the best restaurants in the city.
Best Restaurants in Tampa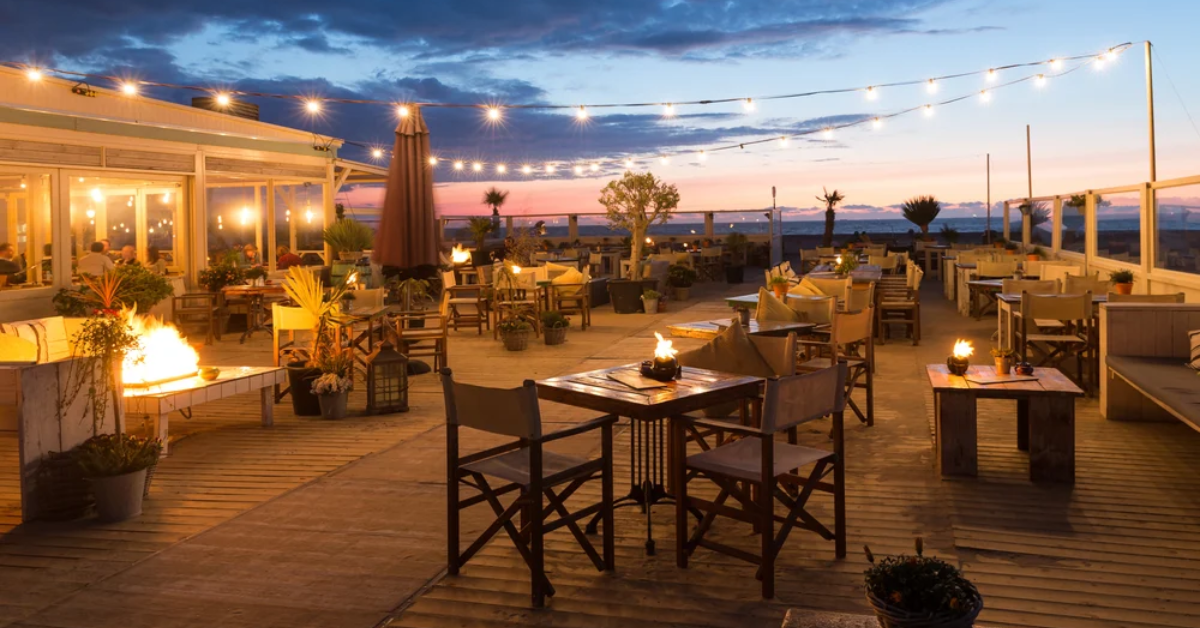 Berns Steak house
We start with a place that serves one of the best steaks in the city, if not in the United States. Once you try a steak in Berns steak house, you will come back for more.
The dining establishment is located on the corner of South Howard Avenue and West Marjory Avenue. Famous for its expensive and high-quality cuts of prime steak, the restaurant offers an upscale atmosphere with a number of wines to pair with your food.
They have been serving steak in Tampa since 1956, making Bern's Steakhouse a staple and fixture of the beautiful city.
On Swann
Located on the corner of South Oregon Avenue and West Swann Avenue, you will find On Swann, a favorite restaurant in Tampa for both locals and tourists. They serve classic American cuisine.
The modern restaurant offers some unique items on the menu. For example, the charcuterie boards come in three varieties, perfect for sharing among friends and family.
Do not ignore their selection of craft beer, cocktails, and wine.
Sparkman Wharf
Sparkman Wharf opened in November 2018 as a new outdoor waterfront attraction with an event lawn. They have an outdoor stage and screens, a dining garden, and more seating options that offer views of the Garrison Channel.
This is one of the best places to eat in Tampa because of the variety of the menu and seating options. Not to mention, the restaurant has many Instagram-worthy locations for taking pictures. Dining with a view is definitely something special.
But some of the best deliciosu food at Sparkman Wharf comes from the 10 trucks offering street food. For example, Gallito Taqueria puts a twist on classic Mexican street food.
Try their Duck Carnitas taco, one with a unique flavor from the smokiness of the salsa negra.
Ulele
This award-winning best restaurant in Tampa, located along the Tampa Riverwalk is famous for the Native American and Florida fusion.
Their signature item is the barbacoa grill that can cook anything and everything from burgers to charred oysters. If you want to get the real taste of Florida, this is the place to go.
Try their alligator hush puppies, a dish combining fresh alligator meat, country harm, jalapeno, and corn. The result is a sweet, spicy, and savory amazing dish that will satisfy your taste buds.
The Deviled Pig
With a name like the Deviled Pig, you cannot know what to expect. But this Tampa restaurant serves sweet and smoky BBQ in different ways. They serve BBQ even as a pizza topping.
Yet, when you visit the eatery, you have to try their signature sandwich. Locals cannot get enough of it. The sandwich, called Pitmaster Queban, is a BBQ twist on Tampa's iconic Cuban sandwich. Topped with brisket, pulled pork, and house-made bologna, the sandwich comes served with Swiss cheese, mustard sauce, and Deviled Pig pickles.
First Watch
Even Tampa Magazine voted this place as the best breakfast establishment in the city. They serve fresh and new dishes all the time.
First Watch serves a blend of sweet and savory dishes inspired by the flavors of summer. This is where you can find dishes like Mexican-inspired Barbacoa Quesadilla Benedict to Muffin Top Griddle Cakes. They have a seasonal menu that will add sizzle to your summer vacation.
CW's Gin Joint
It is one of the best places to eat in Tampa when you want to add some craft cocktails to the menu. CW's Gin Joint can offer some small gourmet meals, live music, and a stylish retro lounge.
Located off of North Franklin Street in Downtown Tampa, the establishment specializes in premium liquors. Gin is their signature drink, but they have many more hand-crafted cocktails.
If you like listening to live jazz music, you can enjoy your drink and order some entrees like Moroccan lamb tagine.
Columbia Restaurant
Located in the beautiful Ybor City, Columbia Restaurant is one of the best restaurants in Tampa for Spanish cuisine. If you want traditional Spanish food, this is the best place to try it.
Columbia is an authentic, family-owned restaurant. Many call it the oldest and most treasured jewel in Ybor City Tampa.
Whether you want to eat lunch or dinner, you can have an absolutely tasty meal. We suggest trying some of their paella and tapas.
Gen X Tavern
This is the new and trendy bar in Downtown Tampa. It was opened in April 2019 by restauranter Dave Burton. He said it was a passion project centered around what he grew up with.
The theme of the bar is the 80s and 90s, full of pop culture references. And it doesn't feel like your typical bar. When you enter you have a feeling you are home with an old TV and Super Nintendo Mario Kart you can play on. There is even a pinball machine.
If you want a signature drink, try the Adult Capri Sun, a rum-based version of the popular Capri Sun drink. It is what most American kids used to bring to school growing up.
And if you try their Your Dad's Shitty Garage Fridge option, you get a random selection of beer for $1.99 without knowing what you are paying for.
And hey, the Cheeseburger and fries is less than $10.
Rome + Fig
Rome + Fig is a restaurant in the North Hyde Park neighborhood. They serve a menu of globally inspired dishes.
For example, you can try their appetizers, a Southern twist on the classic Italian Caprese salad. Instead of red tomatoes, you get fried green tomatoes.
There are many similar twists and riffs on the menu. Some items changed based on seasonal ingredients.
Cigar City Brewing
Cigar City Brewing is a craft beer brewery in Tampa Florida founded in 2007 by Joey Redner. They have been producing beer since 2009, and they have more than 6,000 individual brands of beer.
That is definitely something you have to try. Joey Redner started the brewery with a vision of being the first quality craft beer in Tampa.
He started with 1,000 barrels of beer in his first year with the goal of brewing 5,000 barrels per year one day. Now, he produces 170,000 barrels of beer annually.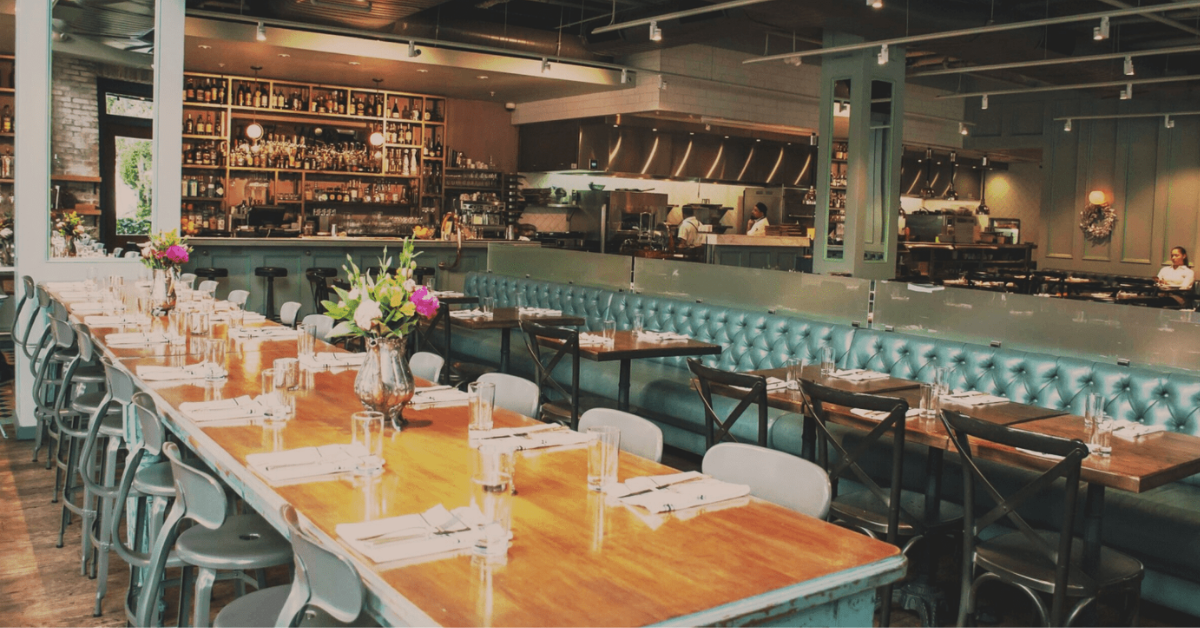 Oystercatchers
Oystercatchers is a restaurant located in the mangroves off of Bayport Drive, inside the Grand Hyatt Tampa Bay hotel.
As one of the best restaurants in Tampa, they offer a beautiful waterfront view while you enjoy your fresh seafood.
The Tampa restaurant also has an incredible raw bar where you can start. From there, go to their delectable selection of meats and seafood including lobster, pork chops, steak, grouper, and more.
If you want to try a signature dish, order the decadent lobster mac and cheese.
Spinners Rooftop Grille
Located a short drive from downtown Tampa, the Spinners Rooftop Grille is a place where everyone gets a window seat.
The 12th-floor Tampa restaurant offers 360-degree ocean views through floor-to-ceiling windows surrounding the space.
What is their standout dish? Well, we suggest trying fresh catch ceviche, the best fresh fish the chef can get his hands on that day. It comes with fresh local lemons, shaved jalapenos, and crispy plantains.
Watervue Grille
Let's continue with another best restaurant offering a scenic view of Amalie Arena. If you want the best seafood in Tampa, you might get it here.
There are classic dishes for lunch and dinner. For example, try the grouper sandwich or the Mahi filet. They are both delicious.
Terra Gaucha Brazilian Steakhouse
We finish off with a great food establishment located on the corner of South Dale Mabry Highway and West Jetton Avenue. This all-you-can-eat meat, seafood, and salad restaurant is the best place when you crave grilled meats.
For little less than $50, the staff keeps bringing you grilled meats and seafood until you tap out and say "no more". So, come with an appetite and enjoy your dining experience.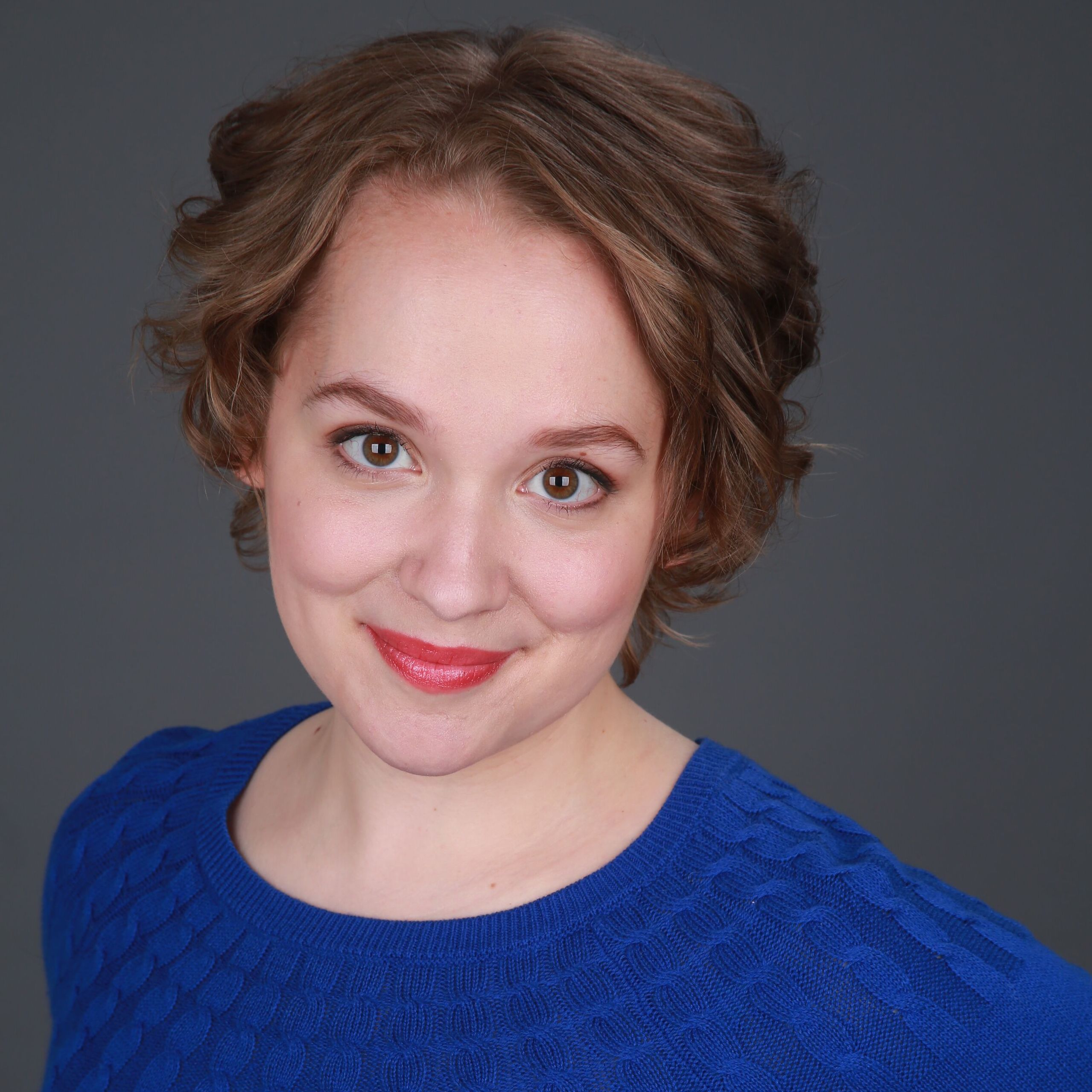 Hi, I'm a clinical psychologist and inclined towards best buying practices for home and kitchen things. Critical towards choosing the best product and honest with my feedback. I'm a seasoned writer having more than 4 years of experience in multiple niches as well.
Please note: CharlieTrotters.com is reader supported. This page may contain affiliate links. If you buy a product or service through such a link we earn a commission at no additional cost to you.