Santa Cruz is a city located on central California's coast. Santa Cruz's wharf stretches into Monterey Bay, another city blessed with great food. Nestled on the shores of the Pacific Ocean, the vibrant and gorgeous city has so much to offer. In between shopping, spending the day at the beach, and visiting some tourist attractions, find time to visit the best places to eat in Santa Cruz.
Santa Cruz can offer eateries like vibrant cafes, charming delis, joints serving foreign cuisine, fast-food chains, and fine dining establishments.
Some of the vintage rides along the Santa Cruz Beach Boardwalk include the 1911 Looff Carousel and the Giant Dipper roller coaster. Add in the vintage clothing stores on Pacific Avenue and Santa Cruz is a wonderful city to visit.
The name of the city translates to Holy Cross in Spanish. It is the county seat and largest city of Santa Cruz County in Northern California.
Once there, you can enjoy a gastronomic adventure with your travel buddies. Among the must-try foods, we will mention tacos, waffles, acai bowls, sweet potato fries, barbecue, and more.
What is Santa Cruz Famous For?
Santa Cruz has some of the world's best off-shore breaks. Famous for its high-stoke surf culture, the city with expansive beaches is a must-visit destination. This laid-back strip of shoreline offers much more than just beaches.
You can try an at-sea animal adventure, get a sense of surfer history at the Santa Cruz Surfing Museum, try the wooden roller coaster at the Santa Cruz Beach Boardwalk, or head north on the Route 9 to hike among the giants.
Best Restaurants in Santa Cruz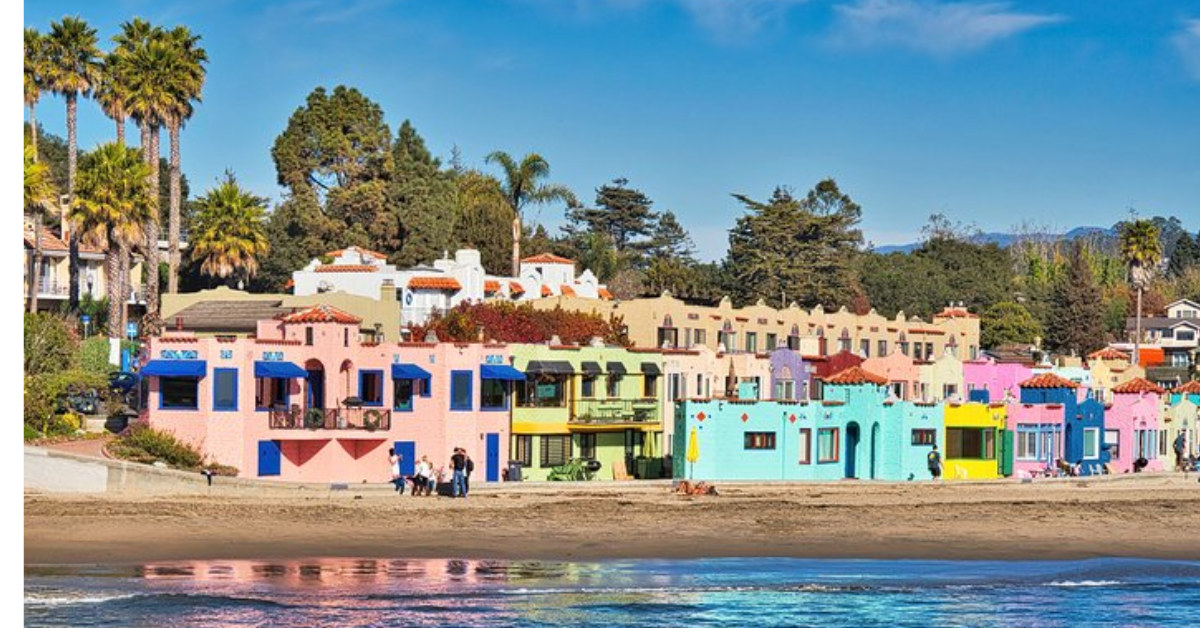 Venus Spirits Cocktails and Kitchen
We start off our list of best places to eat in Santa Cruz with Venus Spirits Cocktails and Kitchen. The highly acclaimed restaurant opened during the Covid-19 pandemic, in August 2020.
Here, you can enjoy some tasty treats while drinking fine wine or creative cocktails. There are options for vegetarians and meat lovers.
For vegetarians, we recommend trying the crispy Brussels sprouts dish with rose pickled onions, jalapeno cashew cream, and black garlic sauce. Smoked salmon is the way to go if you love fresh fish or seafood.
Humble Sea Brewing Co.
The world-renownedbrewery opened in 2015. Humble Sea Brewing Co is close to shopping centers and just three minutes walk from the beach.
The perfect location makes the Humble Sea Brewing an ideal spot for casuals who want to eat with their friends or significant other.
The stunning interior is a good idea, but you should also try the patio for outdoor seating. We recommend ordering the Cubano, a Miami-inspired sandwich with Swiss cheese, citrus mojo pork, yellow mustard, and black forest ham.
If you want a Chicago classic, try the Italian beef, a sandwich with Italian spices, grass-fed beef, pickled pepper mix, provolone, and more.
Cat and Cloud Coffee
Next on our list of best places to eat in Santa Cruz we have a charming coffee stop. The ultra-charming vibes at Cat and Cloud coffee make it a perfect place for pre-surfing energy.
Besides the great coffee, you can try some dishes for breakfast. And then, onto some surfing.
Lillian's Italian Kitchen
You can never have enough Italian food and Italian cuisine. It is one of the most popular cuisines in the world. In Lillian's Italian Kitchen, you can enjoy authentic Italian meals. The taste of Italy in the middle of Santa Cruz. Can it get better?
In the beginning, the establishment was an extension of the Moreno family's kitchen, serving traditional home cooking to the local community.
But since then it has evolved and grown. They now serve Sicilian food crafted from local fresh ingredients. You just have to try classics like lasagne, spaghetti, and chicken parmigiana.
If you are into American food, they do serve that as well. Try some New York steaks for lunch.
Harbour Cafe
This nautical-style best restaurant offers special themed days. The breakfast spot located on 7th Avenue in Santa Cruz sits right opposite Twin Lakes State Beach.
They are famous for hosting days like Mimosa Fridays and Beer Thursdays. But what makes it unique is the delicious Southern Californian dishes.
You will get the treatment that you deserve. And the best part is, they are pet friendly. Ask for doggy bags, food that contains safe food for your puppy.
Bantam
Bantam was founded in 2012 as the best restaurant serving American and Mediterranean food. This outstanding eatery is a must if you are a foodie who wants to try different dishes.
All of the dishes are prepared from local, organic, and seasonal ingredients. So do not worry, you get the freshest food you can imagine.
We recommend trying their wood-fired pizza Prosciutto Pie. It has ingredients like mozzarella, lemons, and rocket salads.
If you are into some meat dishes, try the Chicken Liver Toast with horseradish and shaved carrots.
Copal Restaurant
The magnificent dining establishment serves authentic Oaxacan cuisine. It is the best place you can visit with your travel buddies. The Copal Restaurant features an inviting ambiance, friendly staff, and generous portions. Bonus: they have kid-friendly great food as well.
We recommend trying their Easter Salad for lunch if you follow a vegetarian diet. If not, try any of their meat dishes. You cannot go wrong with either. The Easter Salad contains beets, cranberries, pecans, Romaine lettuce, almonds, plantains, and an orange vinaigrette.
The Penny Ice Creamery
When you talk about the best places to eat in Santa Cruz, you are not only talking about the best restaurants. We have to include some delicious desserts as well.
This local institution serves the best ice cream made from scratch in homemade waffle cones. The Penny Ice Creamery sources its ingredients from local farmers and forages.
Among the popular flavors, you can find strawberry pink peppercorn and cardamom coconut blackberry. There are a couple of locations of this eatery in downtown Santa Cruz and Pleasure Point.
Riva Fish House
Riva Fish house is an award-wining restaurant on the historic Santa Cruz Wharf. Go there to enjoy some breathtaking panoramic views of Monterey Bay area.
The low-key establishment serves hearty portions of prawns, oysters, and American seafood favorites. If you manage to get a window seat, you will enjoy it even more.
The restaurant caters to tourists strolling the Santa Cruz Wharf.
The Point Market
The Point Market is a cafe on East Cliff Drive. The charming market is a restaurant and shop combination specializing in South California food.
It is a local favorite famous for burritos and tacos. But you can find many more dishes. And when you order a taco or burrito, you get an interesting take on classics.
For example, you have to try the Thai burrito. Because it is busy in the morning, make sure to come early to get your breakfast.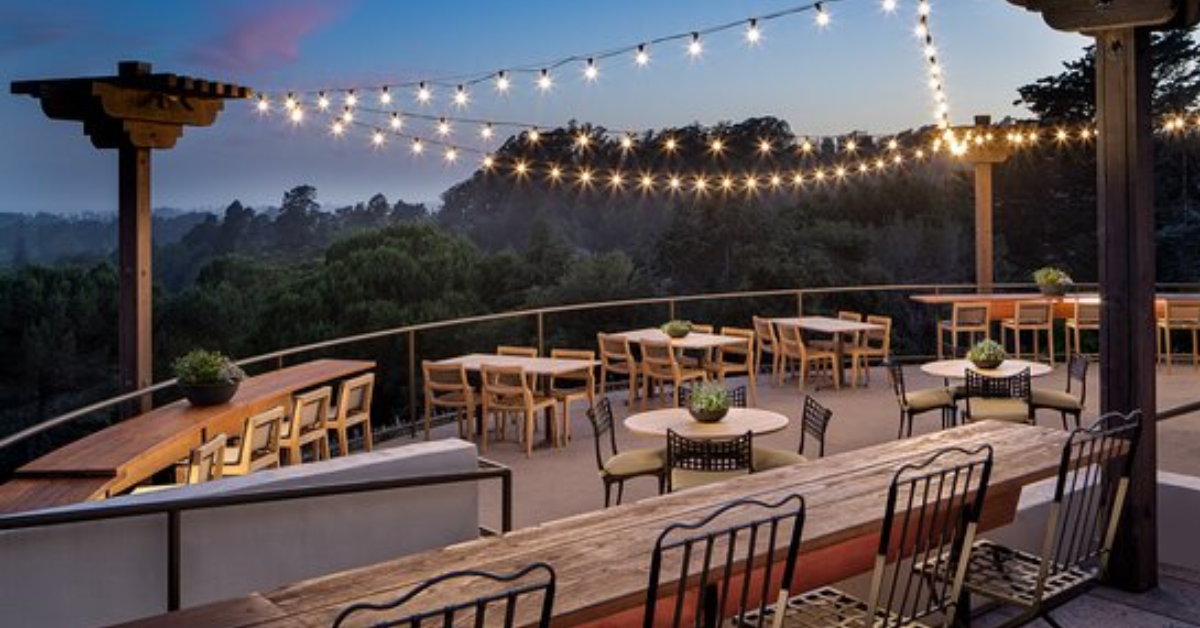 Linda's Seabreeze Café
This is the best place to go to try classic American breakfast in Santa Cruz Northern California. Linda's Seabreeze Café is an excellent breakfast and brunch spot located along Seabright Avenue.
It is just a 10-minute walk from Seabright State Beach. Try one of the many options of omelets and pancakes.
There are also options for people following a vegetarian or vegan diet. All dishes are made with fresh local ingredients.
If you want to try something unique, keep an eye on the daily specials.
Birichino Winery Tasting Room
Next on our list of best places to eat in Santa Cruz is Birichino Winery Tasting Room. The stunning dining establishment opened in 2008 in downtown Santa Cruz.
It is a cool place to spend time with your companions while drinking fine wine. They have an exclusive selection of wines and tasty sandwiches right off the grill to pair with your beverage.
The grilled cheese sandwich is the best thing to compliment your wine.
Alderwood Santa Cruz
The refined restaurant has a menu of French dishes prepared by professional chefs. It is the best restaurant for a date night. You and your partner can enjoy an elegant experience of fine dining in an outstanding restaurant.
And in the process, you can try some great food. For example, the grilled Brokaw avocado is a unique healthy dish that will start your evening. It contains smoked avocado tree honey and extra virgin oil. Then, you can move to juicy stuff with the smoked mushroom cheeseburger.
West End Tap and Kitchen
The innovative pub has a couple of local craft beer options. It is a traditional pub environment, but with a California twist.
All dishes are made with local fresh ingredients. And the men is designed in a way to pair food with its extensive list of craft beer options.
Some of the specials here include smoked pork belly and spinach pappardelle. What you will notice is the extreme attention to detail in every dish. That makes West End Tap and Kitchen a favorite for beer and food night.
Lupulo Craft Beer House
We finish off the list of best restaurants in Santa Cruz with another beer house. The laid-back eatery offers Mexican and Spanish food. Located just 10 minutes from the famous Santa Cruz Beach Boardwalk, the relaxed spot offers some international and domestic craft beer options.
They have an outdoor seating area and indoor dining space. Now, what to try? Well, if you want a Mexican style sandwich, try the Carnitas with pickled onions, beans, red cabbage, and cilantro. For a vegan diet, try the Twice-Baked, a sandwich with sweet potato, pumpkin seeds, and pomegranate seeds.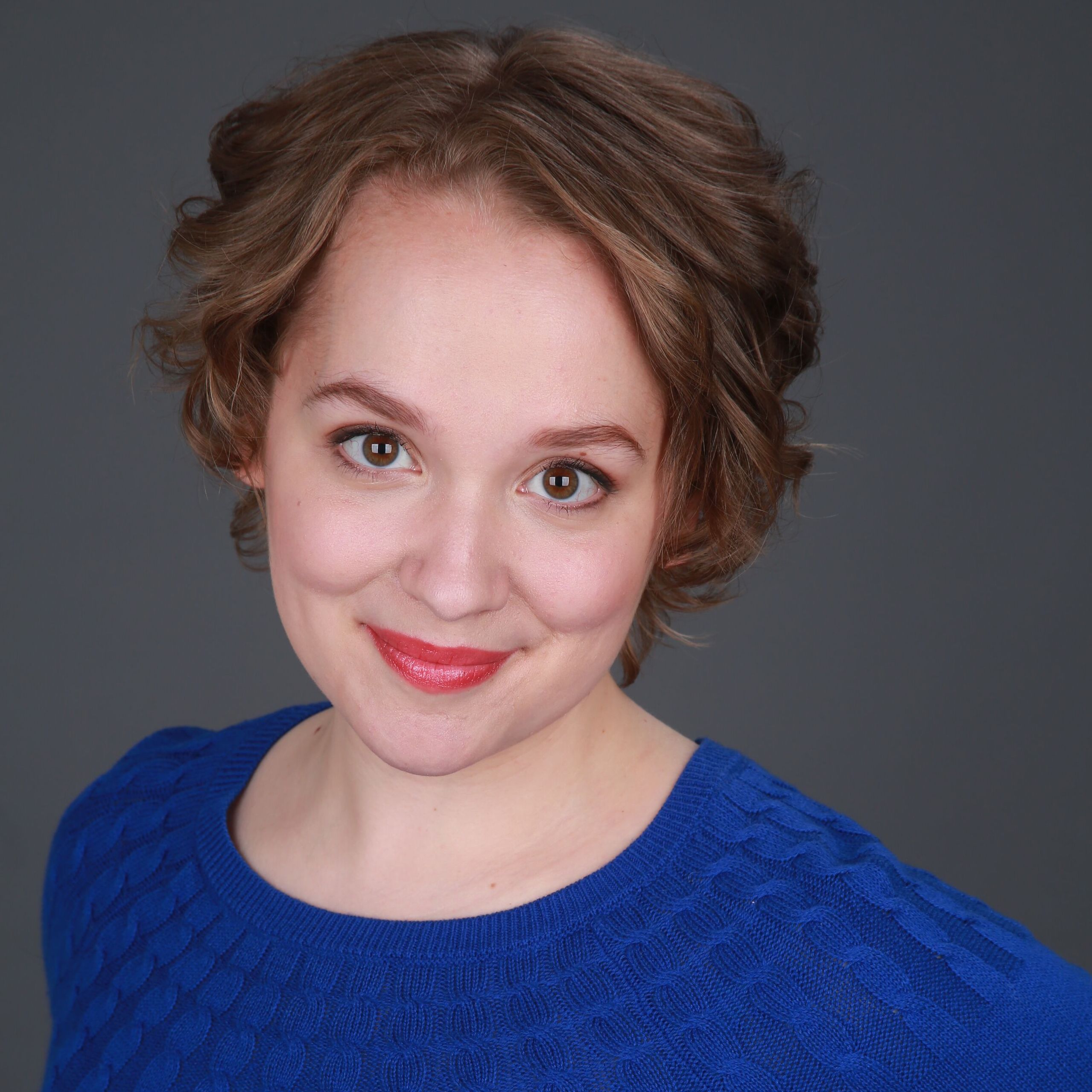 Hi, I'm a clinical psychologist and inclined towards best buying practices for home and kitchen things. Critical towards choosing the best product and honest with my feedback. I'm a seasoned writer having more than 4 years of experience in multiple niches as well.
Please note: CharlieTrotters.com is reader supported. This page may contain affiliate links. If you buy a product or service through such a link we earn a commission at no additional cost to you.