Are you tired of spending on bottled alkaline water almost every day? It surely is a major reason for your budget disruption.
You need a permanent solution that will save you from the cost of water bottles and the wastage of plastic as well. You can never fully rely on the quality of bottled water as much as you can trust the water filtered in front of your eyes.
Yes! We are asking you to switch to an alkaline water ionizer that will not only save your money in the long run but will also provide you with surety of your family's health.
Having said that, you must be thinking of what brand you should choose and which ionizer is the best. Instead of puzzling your mind in circles, sticking to a single best product is better.
To make things easier for you, we bring you a detailed review of the Bawell Platinum Alkaline water ionizer. The modern and sleek ionizer is trending and leading the market with its unique features and exceptional filtration techniques.
The system has greatly impressed not only the customers but also the critiques. Perfect for large families and heavy use, this one is the perfect match for your alkaline water ionization needs.
Bawell Platinum Alkaline Water Ionizer Review
The Bawell Platinum 2195 alkaline water ionizer is designed especially for the people who have the utmost concern about the water quality.
The fact that it is pricey is undeniable yet, the less expensive ones are cheap for a reason and by using this filter, and you will know why Bawell water ionizer was the right choice.
In this detailed review, we have tried to cover all the major specs, pros, cons, and in-depth info about the key features of the ionizer. We don't want you to miss out on any detail before finalizing your decision.
Specifications
pH Range 3.0 to 12.0 | ORP Range +600 to -800 | 5000 liters capacity | water pressure: 20 psi | replacement needed yearly | 1 GPM flow rate | BPA-free
Key Features of Bawell Platinum Alkaline Water Ionizer
One thing is sure about the 2195 Bawell water ionizer that is by far the most feature-packed alkaline ionizing system.
When you are spending a hefty amount to improve your water quality, you expect something more than just the typical mechanism.
This is exactly what Bawell thought and designed the ionizer in a way that it not only looks modern but also works in an advanced manner.
Let's have a look at the key features of the product.
1. Color-Coded Display
The ionizer features an attractive color-coded display that effectively tells you about the settings and levels of the filter. The display is designed is a simplistic yet modernized way so that it looks attractive and easy to use at the same time.
You can keep a check on the following levels that are always displayed on the screen:
PH Value
ORP Value
Filter 1 Use in Liters
Filter 2 Use in Liters
Alkaline Water Level
Acidic Water Level
Purified Water Level
2. 2 -3 Stage Filtration
Another great feature of the ionizer is that it has a 2-stage internal filtration and 3 stage external filtration mechanisms. The ionizer has 2 filters inside the system that need to be changed every year.
FYI! The filter with the blue and green labels work as the internal filters that provide better tasting water after proper filtration.
The external filter on the other hand is slightly bigger and works in accordance with the other 2 internal filters.
These three-stage filters are included in the box. What's even more amazing is that you can combine the 2-stage and 3-stage filters with your system and it can work as a 5-stage filter as well.
3. 5 Power Settings
This is a remarkable feature of the Bawell alkaline water ionizer that it has 5 different setting modules with 35 presets levels including alkaline and acidic levels. These levels work following the 8 different preset levels that are connected with each of the 5 settings.
The 8 levels are as follows:
Weak Alkaline
Medium alkaline
Strong alkaline
Ultra-strong alkaline
Purified water
Weak acidic
Medium acidic
Strong acidic
4. Long Filter Life
Most of the ionizer does not have a long filter life as they have to be replaced after every six months. With the Bawell 2195, this won't be the case.
Do You Know! The ionizer has a capacity to provide you with 1320 gallons/5000 liters of ionized and filtered alkaline water for 1 year.
After one year, you have to change both the internal filters. With a smart automatic voice indicator, the filter keeps a check that you know when it is time for a replacement.
5. Installation
Installing your Bawell 2195 ionizer is simple and easy even if you have little to no knowledge of doing DIYs. The first and foremost is to arrange space for it.
You should have enough space for the system to be easily placed on the countertop without any hassle or disturbance. The system can be directly connected to your water line or any dedicated faucet.
It is as simple as hooking up the system on your countertop, connect it to the water line below the shelf, and clean up all the mess before turning on the system.
6. Others
The flow rate of the system is 1 gallon per minute that makes it superior to other ionizers in the market. Along with that, it has a water pressure of 20 psi that has to be consistent if you want the system to work efficiently.
With a lifetime guarantee, you will never have to worry about the longevity and durability of the Bawell ionizer. The body is made of 100% BPA-free food-grade material that is more than enough for your satisfaction.
The system is only to be installed on the countertop, however, its sleek and modern design increases the look of any countertop on which it is placed.
FAQs
When the system removes fluoride, does it need cleaning?
The system self-cleans itself after a certain time; however, you don't need to clean it now and then because the fluoride will be eliminated through the water tube right away.
What are the exact dimensions of this alkaline ionizer?
The dimensions of the Bawell alkaline ionizer are 11.8″ Length x 6.2″ Width x 15.2″ Height.
When do I have to replace my filter?
Replacing your filter depends highly on the water quality. With Bawell 2195, the life span of the internal filters is 1 year.
Well, the unit is 110 watts that means that it doesn't take a lot of energy to operate. Many users have claimed that their bills didn't increase even while using the ionizer.
Conclusion
The Bawell Alkaline Water Ionizer is a smart choice for smart people. For the people who are thinking that the price is more than their range should know that this is an onetime investment.
There are no installation costs or any other maintenance costs apart from the annual replacement. In addition to that, it is backed up by a lifetime warranty that makes the system more reliable.
This one surely deserves a thumbs up!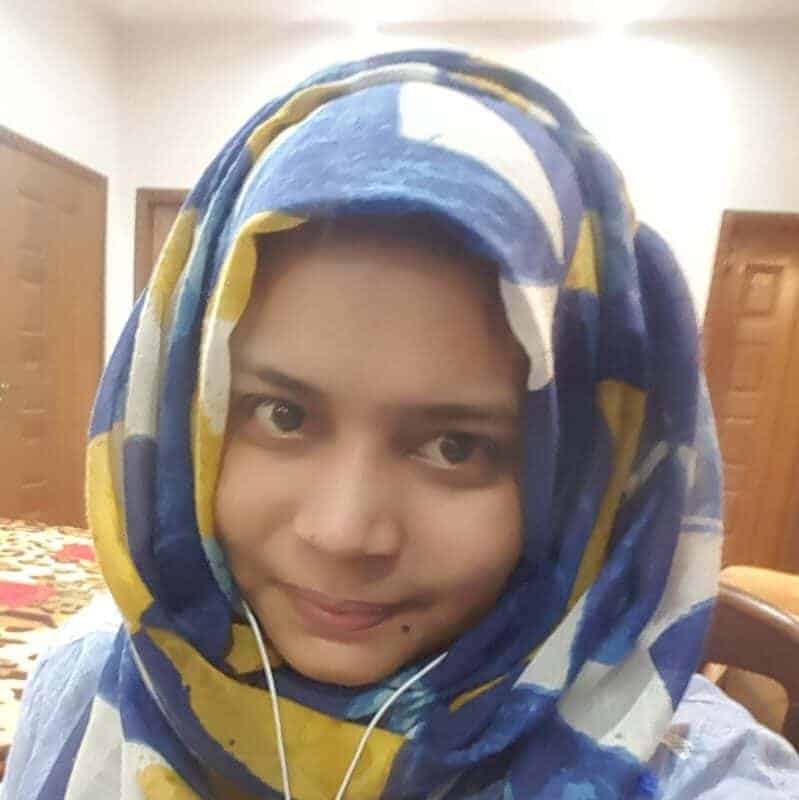 I'm a medical Microbiologist and inclined towards the premier buying practices to ensure health and safety. Without compromising the quality, I assist my readers to buy affordable and pocket-friendly products. I am critical about choosing the top products and honest with my feedback, hence helping readers to have the best user experience.
Last update on 2023-01-12 at 10:25 / Affiliate links / Images from Amazon Product Advertising API
Please note: CharlieTrotters.com is reader supported. This page may contain affiliate links. If you buy a product or service through such a link we earn a commission at no additional cost to you.