Not everyone likes to eat raw pumpkin, but everyone loves it when they are turned into scrumptious, crispy, and crunchy cookies.
Who said you snatched off your right to enjoy cookies just because you are a vegan. The vegan pumpkin cookies recipe is especially for the people who crave to take a bite of some delightful cookie treats as their evening snack.
You will literally put your hands down in praise of these delicious cookies once you try this easy and perfect recipe. These soft cookies will be covered in a fine crispy crust covered with a maple glaze that will add a spark to their beautiful presentation.
Vegan Pumpkin cookies are pretty simple and similar to sugar cookies. However, the general process is followed by the real recipe of the vegan pumpkin cookies recipe ahead of this article.
General Process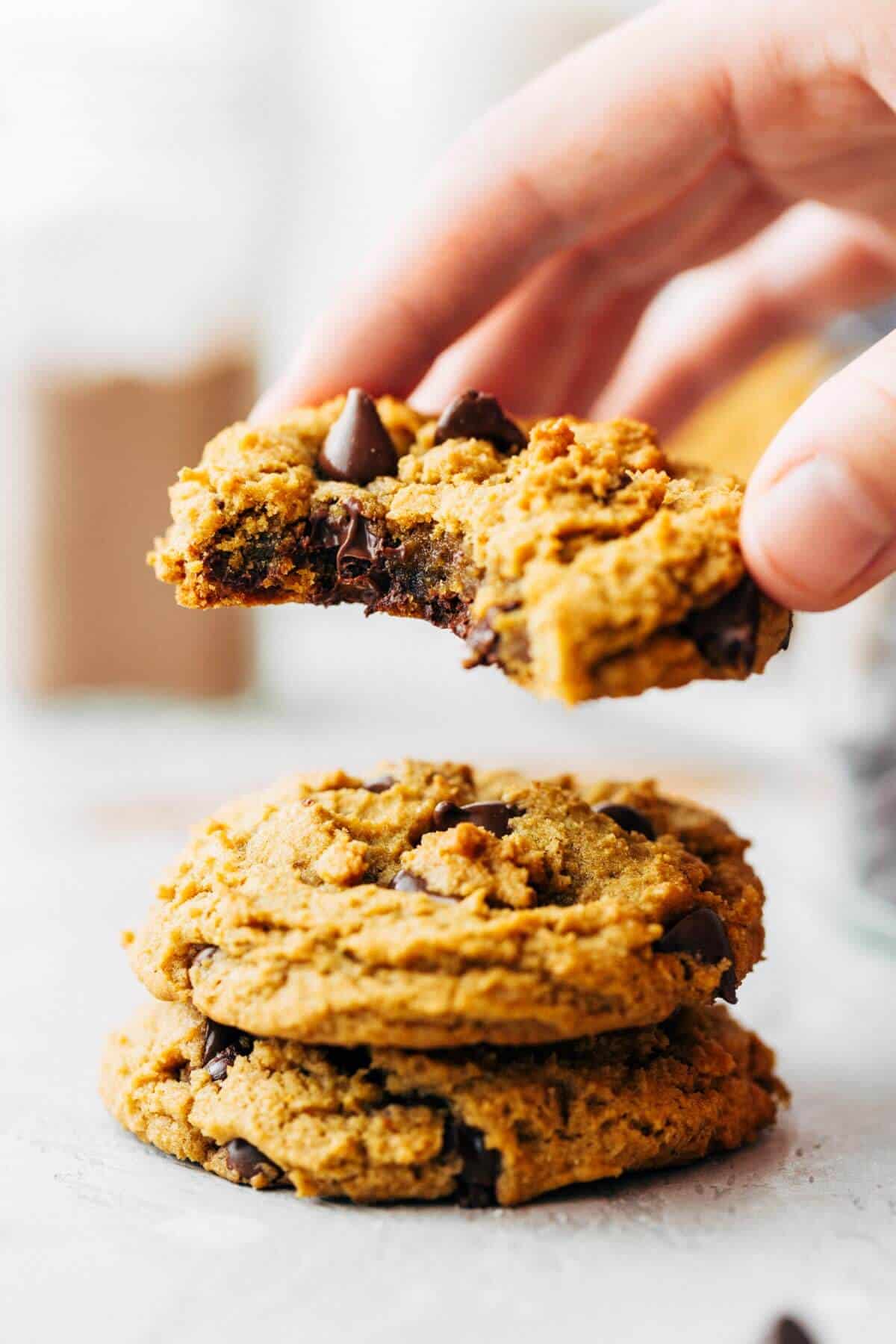 The general process of cookie making is quite simple. Almost everyone, even a school-going kid can bake plain cookies with little assistance o their mommies.
All you have to do is whisk eggs together in a separate bowl and beat icing sugar and butter in a large bowl. Add all the dry ingredients including baking powder and flour in it and mix well to give it a dough-like texture.
Add vanilla essence and then add the egg mixture. Mix it again with your hands until every ingredient become one with each other. Let it rest for a while at room temperature. Knead it properly and cut the cookies with a cookie cutter. Bake it and viola! Your cookies are ready.
Kitchen Tools Needed
Just like any other cookie recipe, you will need to have advanced baking tools in your kitchen. This one is a very pocket-friendly recipe if only you have access to all the below-mentioned kitchen tools and accessories.
Prep 20 minutes | Cook 10 minutes | Inactive 30 minutes | Total 60 minutes
Ingredients
Below are all the ingredients you will need on your way to bake the finest vegan pumpkin cookies.
1/2 cup coconut oil, un-melted
3/4 cups packed dark brown sugar
1/2 cup granulated sugar
2 teaspoons vanilla extract
2 tablespoons unsulphured molasses
2 tablespoons unsweetened coconut milk or almond or soy milk as a substitute
1/3 cup pumpkin puree (not pumpkin pie mix!)
2 and 1/4 cups all-purpose flour
1 teaspoon baking soda
1/2 teaspoon salt
2 teaspoons pumpkin pie spice
1 and 1/2 cups chocolate chips
vegan chocolate chips if vegan, divided
Flaky sea salt, optional
Detailed Recipe – Step by Step
Preheat your oven at 375 degrees so that your cookies won't take more time to get baked. Prepare the baking sheet or parchment paper and set it aside.
Take out your handheld electric mixture and in its bowl, add coconut oil, both brown and white sugar and vanilla essence on medium speed until the butter is mixed well with the sugar and turns smooth. Mix it well for almost 2 minutes.
Now add molasses, coconut milk, pumpkin puree, and mix it again at low speed until all the ingredients get merged.
Turn the mixer off and take a separate bowl to combine flour, baking soda, salt and pumpkin pie spice together. Whisk them and add to the mixture.
Turn the mixer on again and mix all the dry ingredients with the smooth mixture at a low speed. The batter will now become thicker than before. Add half of the chocolate chips in the mixture.
Scoop out 3 tablespoon-sized dough and place them on the cookie sheet or you can just use a cookie cutter for a finer look.
Leave a few inches between every cookie because they will grow in size when in the oven.
Add the remaining chocolate chips over the cookies and bake them for 9 to 10 minutes.
Make sure you leave the cookies on the sheet for 30 minutes before serving as they will be soft and breakable if you take them off the sheet right out of the oven.
You can sprinkle these cookies with sea salt, cinnamon, icing, or brown sugar and they will look amazingly edible.
Make It Gluten-Free
If you don't want high-calorie cookies and need to make them gluten-free, then don't use all-purpose flour. Although this flour makes the cookie dough finer, gluten-free flour will suit your needs the best. You will not have to lower the amount of sugar because the flour replacement will balance the carbs and fats for you!
Tips And Tricks To Make It A Success
Although it is recommended that you let the baked cookies rest for 20 to 30 minutes, I would say give them some more time. These cookies might look very crunchy from the outside just after 5 minutes of resting, but they are so soft inside, even softer than a cake. The longer you let them set the tastier ad chewer they'll get.
This cookie recipe is flavored-packed until you accidentally add a pumpkin pie mix instead of pumpkin puree. Make sure you check before buying. It all depends on the pumpkin.
Don't worry if the cookies don't grow in size. They don't spread so much as the normal cookies because good things always come in small packages. If you want bigger cookies you can just increase the dough size you place on the sheet for every cookie.
Do not over bake your cookies. They don't have to get crunchier to the crust. You just need a crispy outside and a soft inside. Make sure that they are soft when you take them out of the oven so that they will get crispier with time.
Check More: Homemade Spaetzle Recipe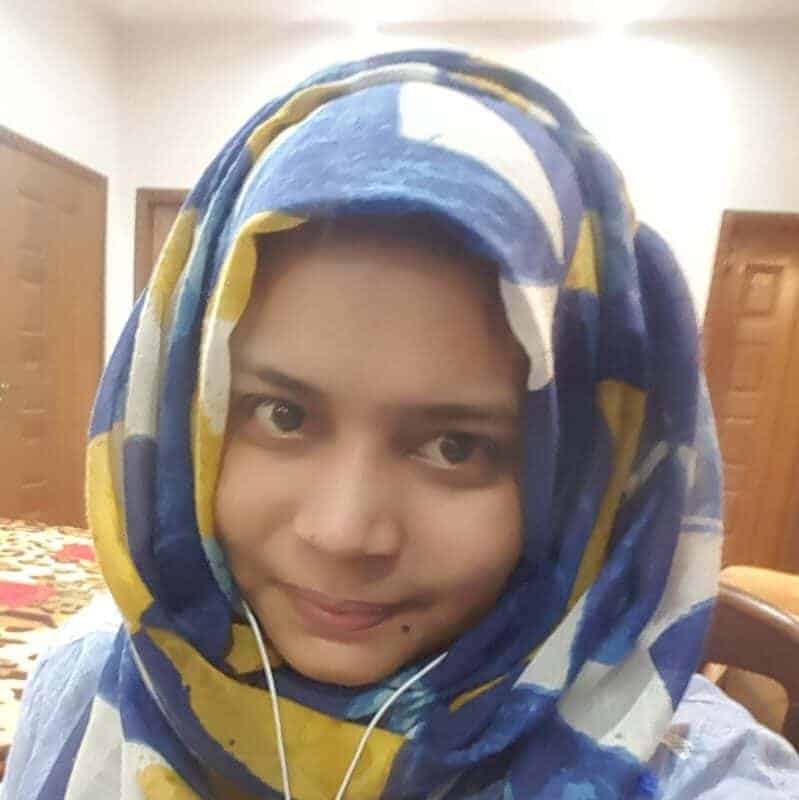 I'm a medical Microbiologist and inclined towards the premier buying practices to ensure health and safety. Without compromising the quality, I assist my readers to buy affordable and pocket-friendly products. I am critical about choosing the top products and honest with my feedback, hence helping readers to have the best user experience.
Please note: CharlieTrotters.com is reader supported. This page may contain affiliate links. If you buy a product or service through such a link we earn a commission at no additional cost to you.