Whether you are a vegan or not, this delicious hearty split pea soup is something that your taste buds cannot resist.
Some people prefer to add bacon in their Hearty Split Pea Soup recipe while the pure vegans just add carrots and potatoes to replenish their taste sense. With a busy schedule, keeping up with a healthy routine can get messy sometimes.
You can't count on the fully prepared keto diet food available in the market and you can't make those at home every day. You need something that is healthy, tasty as well as less time taking. This soup is so popular that almost everyone knows about it.
What you don't know is how to make it the right way.
Less spice, more creamy and more healthy; this is what this soup is all about. Before we jump to the recipe, let me just introduce you to its major benefits.
Benefits Of Split Pea Soup
It doesn't matter that you are on a diet or not, this soup doesn't discriminate upon its lovers. This one is true comfort food that takes less time to cook, gives you more nutrition, and is easy on the pocket.
It takes only about half an hour for its preparations if you are using a pressure cooker. However, if you are looking for the finest of aroma and nutrition of every ingredient in this soup, I recommend you don't use a cooker and let it cook for about an hour.
Good things take time! This way the soup will provide you with all the healthy elements that it carries within.
Dietary fibers
Fibers help you feel the wholesomeness of any food that you eat without affecting the calorie amount in your body. If your body is taking healthy fibers, it can benefit you in a number of cardiovascular diseases, cholesterol, and high blood pressure.
A single bowl of split pea soup carries up to 5 grams of dietary fibers that means you can easily take even two bowls a day without worrying.
Vitamin K
Vitamin K is a vitamin that people don't care much about. However, if your body doesn't have enough of this taken for granted essential, you won't be able to recover from any injury.
It helps recover tissue damage, blood clotting, and regulating blood flow so that you will recover sooner than expected. Split pea soup contains 18 micro-grams of vitamin K in every cup that is enough for your body to fight against injuries.
Potassium
The daily recommended intake of potassium in your body in 4700 micro-grams while taking a cup of split pea soup daily can increase your intake of up to 305 micro-grams.
This is only 7% of the recommended intake so, you can gift your taste buds with more than a single cup of this soup.
Accessories And Kitchen Tools
The following are the kitchen tools you will need in making the hearty split pea soup. You won't need to buy anything new because these are all common kitchen accessories.
Pressure cooker or dutch oven
Frying pan
A pot for regular cooking
Measuring cups
Spatula
Serving bowls
Ingredients You'll Need
Don't get intimidated by the long list of ingredients you will need in his soup. You won't have any difficulty in finding any of the below-listed ingredients because they are easily available in any grocery store.
This soup is nutrition-packed because it has the goodness of vegetables and the fibers of the meat. If you are a pure vegan, you can skip the bacon.
2 medium onions chopped
2 cloves garlic minced
3 carrots diced
3 ribs celery chopped
2 cups dried split peas checked carefully for debris and rinsed
6-8 cups water
2 medium potatoes coarsely chopped
1 large bay leaf
1/2 teaspoon celery seed
1 teaspoon dried basil
1 teaspoon dried thyme
1 pound slab bacon in 1/4-inch-thick slices
2 to 3 quarts chicken stock
1-2 teaspoons Liquid Smoke or smoked salt to taste
2 teaspoons salt or to taste
freshly ground black pepper to taste
Step By Ste Recipe To Make Split Pea Soup
Heat your pressure cooker or the cooking pot over high heat before you start.
Put diced or thinly sliced bacon in a pan and saute them until they turn golden brown. Then add onions and saute them until they turn caramelized.
Now add carrots, garlic, celery, and cook for 2 more minutes. Remember that we are not going to fry or boil the vegetables here.
Now add the peas in the pot and add 6 cups of water if you are using a pressure cooker. For regular cooking, add 8 cups of water. Add the potatoes, thyme, basil, and bay leaf.
If you are using a pressure cooker, seal the cooker with high pressure on low heat for 6 minutes. If the beans are not properly cooked, you can cook it more for 2 to 3 minutes.
For regular cooking, bring the peas to boil and cover it on low heat for an hour or more. Make sure that the peas are fully disintegrated when you stir to check them. If you need fully disintegrated peas, you can cook it for a complete 2 hours.
Once the peas are desirably soft, add liquid smoke, smoke, salt, and pepper. You can garnish the soup with more herbs if you need it. Cook for 5 to 10 minutes to make the soup thick enough. If you need a smooth texture, you can add a little water ad then stir properly to create consistency.
With this amount of ingredients, you can make the soup for 8 people serving. Take it out in soup bowls and serve with wholegrain bread. If you want to store it, it will taste the same even the next day!
More Recipe: Oats Waffles Recipe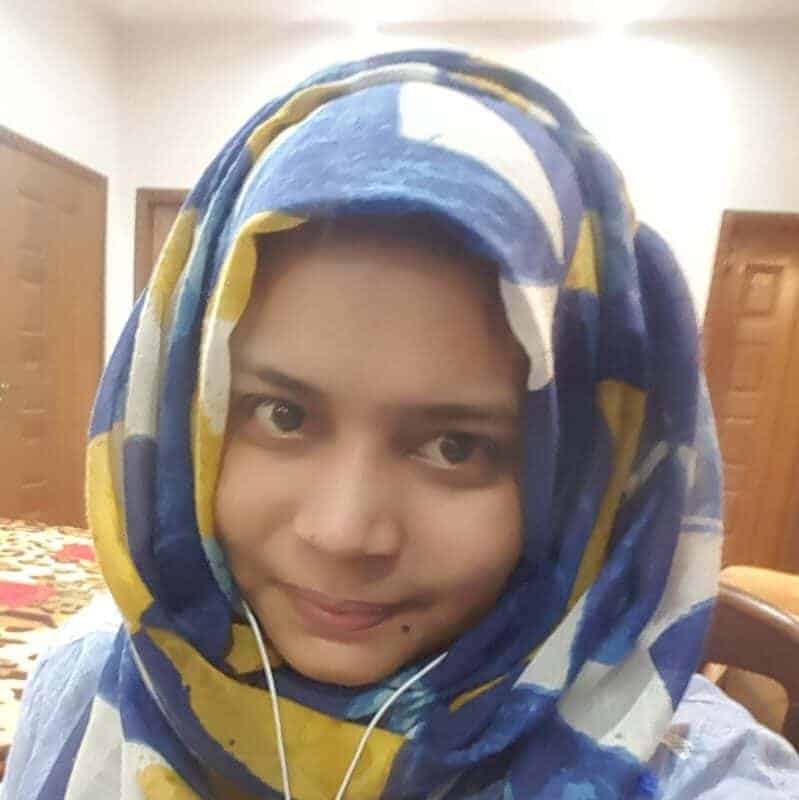 I'm a medical Microbiologist and inclined towards the premier buying practices to ensure health and safety. Without compromising the quality, I assist my readers to buy affordable and pocket-friendly products. I am critical about choosing the top products and honest with my feedback, hence helping readers to have the best user experience.
Please note: CharlieTrotters.com is reader supported. This page may contain affiliate links. If you buy a product or service through such a link we earn a commission at no additional cost to you.