If you're someone that doesn't like to fry things, especially eggplants then this baking recipe is the best for you.
Even if you've tried your luck with the traditional eggplant recipes, still this one will be able to enrich your pantry cuisine. So get buckled up for making your eggplant parmesan recipe. A note here that we'll be baking the eggplant in this recipe.
Healthy Baked Eggplant Parmesan Recipe – Ingredients
For starters, you'll be needing to find the best ingredients. Now we can't just bribe the vegetable guy to deliver fresh veggies to us like in "ratatouille." That is why you've got to make some effort in order to find yourself the best ones.
Going to the farmer's market near you is a great idea. You'd probably find the best ingredients needed for your dish there, and they can be fresh too. If such a market isn't close by, then you can just refer to your grocery store, and buy some fresh ingredients.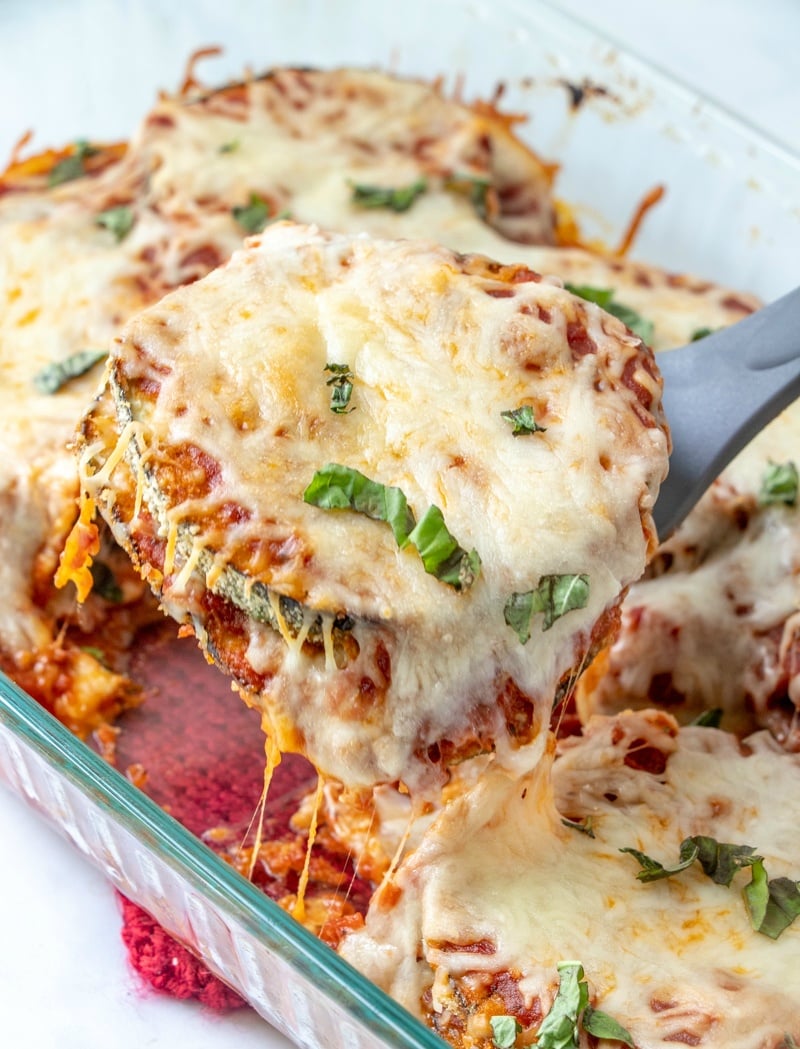 While buying, you'll be needing
1 1/2 cups Panko breadcrumbs
2 cups shredded Mozzarella cheese
cooking spray (or olive oil in a Misto)
2/3 cup finely grated Parmesan cheese
2 medium eggplants, sliced into 1/2-inch thick rounds
salt
1 Tablespoon Italian seasoning, homemade or store-bought
2 eggs
1/2 cup loosely-packed chopped fresh basil
1 (25 ounces) jar DeLallo Tomato Basil Pomodoro Fresco Tomato Sauce
General Process – Step by Step
Well, most of the people are already a fan of the scrumptious flavor of eggplants mixed with vegetables. Most of the recipes include frying the ingredients. However, in this one, we're going to bake the eggplants, and the results will be amazing.
During the process, the major challenge that you can come across is to extract the bitterness out of the eggplants before you begin cooking it. However, once the bitterness is done, the rest of the recipe can easily be followed.
So let's get it done
Steps
The first step as highlighted earlier is to remove the bitterness of the eggplants so that they can be used for cooking. For this, sprinkle a pinch of salt over every eggplant, and then place them over a sink to drain or some paper towels for about 30-90 minutes. During this time, you'll see little beads of sweat coming from the outside of the eggplant. This is the bitterness coming out that you can remove afterward. When the time is up, you can pick the eggplants, rinse the bitterness and salt, and then proceed to the next step.
While you're at it, preheat your oven to 425oF. This will make it easier for you to just place your ingredients without waiting for the oven to get heated. Place two baking sheets with parchment paper on the ready.
Take multiple bowls. In the first one, beat Panko breadcrumbs, 1 teaspoon salt, and your seasoning (Italian for this) until they are thoroughly combined. Take the second bowl and beat eggs for a smooth solution.
Take the eggplant, dip it thoroughly in the egg mixture, and then immediately dip it in the breadcrumb mixture. Make sure to dip it all the way so that every portion of the eggplant is covered with the mixture, and then place it over the parchment-covered baking sheet. Once all the eggplants are coated and place over the baking sheet, bake them in your oven for 20 minutes.
One thing to note here is to keep on rotating them so that every side gets equally baked. You can see the breadcrumbs getting toasted and slightly golden. This will let you know that the eggplants are being baked evenly. Once done, take them out from the oven and place them aside.
Take a baking dish of 11×8 inches and spread a half cup of tomato sauce evenly on the bottom. You can use a regular baking dish or a bigger one too. Just make sure that it has ample space to occupy your ingredients.
Next, spread 1 cup of your tomato sauce over the eggplants, followed by the spreading of 1 cup Mozzarella cheese over the sauce, 1/3 cup Parmesan cheese, and ¼ cup of fresh basil. Make sure to spread all the ingredients evenly over every eggplant. If you're worried that you may run out of the sauces, then try spreading little amounts on every eggplant and spread the remaining one accordingly.
Now that the seasoning is done, it's time to bake these seasoned eggplants. Bake them again for 20 minutes. Keep an eye on the cheese. After some time it will start turning golden at the edges and bubbles will start to form in the sauce. Once you get this signal to pull your dish out.
Carefully pull out the dish, sprinkle the remaining basil, and voila! Your baked eggplant parmesan dish is ready to be served!
Some Tips
Although many people like fried eggplant parmesan recipe, the reason why baking is preferred in the recipe above is that it helps avoid excessive oil from entering the eggplants during frying. Moreover, baking makes the ingredients cheesy and crispier than frying.
While serving, you can add simple pasta, quinoa, or veggies that you like. Although the dish will stand out on its own, placing some additional items based on your seasonal requirements will make it even more appealing, enriched, and tastier.
In case the eggplants don't get dried up completely you can use your cooking oil to make them juicy.
However, use a spray bottle or a brush to place a little amount of oil over the eggplants so that they won't get greasy. Using olive oil is a great choice as it will bring out the flavors evenly. But remember, no unnecessary oil is needed for this recipe.
The process involves baking and oiling the ingredients will not enable the dish to become crispier. So avoid spreading oil.
Check More: Simple & Spicy Tofu Recipe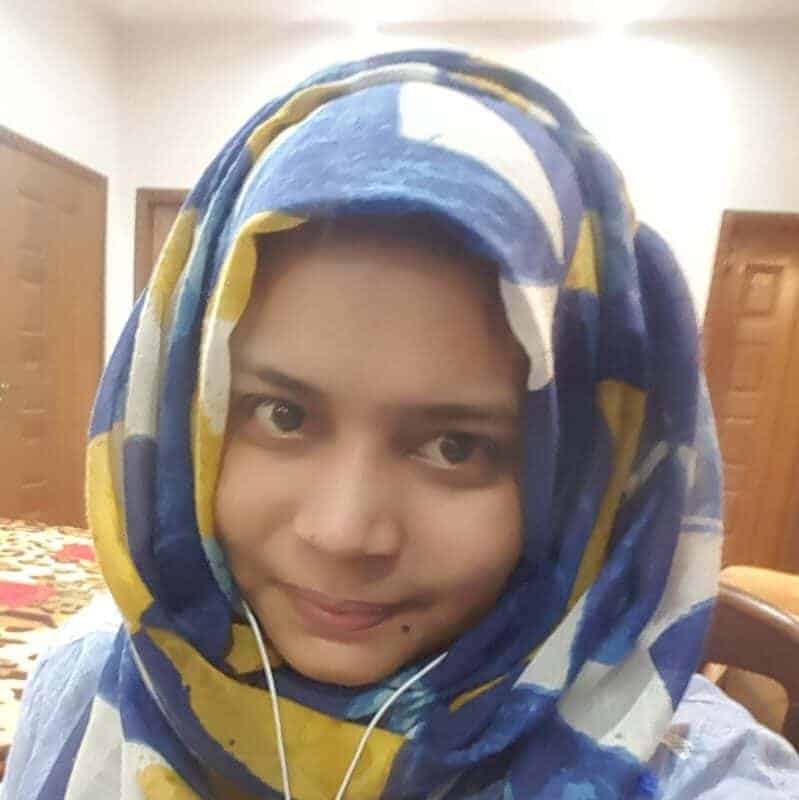 I'm a medical Microbiologist and inclined towards the premier buying practices to ensure health and safety. Without compromising the quality, I assist my readers to buy affordable and pocket-friendly products. I am critical about choosing the top products and honest with my feedback, hence helping readers to have the best user experience.
Please note: CharlieTrotters.com is reader supported. This page may contain affiliate links. If you buy a product or service through such a link we earn a commission at no additional cost to you.