Deejo Knife Review: Many of us are into collecting knives and have pretty much developed it into a hobby. And then its people like me who always need to carry a folding pocket knife.
A knife is good enough to perform most of the everyday tasks we usually face. And strong enough for carving wood when you go camping. So in the search of a knife like that, I have used and reviewed many knives and Deejo is one of them.
Deejo Knife Review
Now let's have an overview of the basic features of this gentleman's knife. And I will explain in a little detail as this knife comes in three different sizes or weights.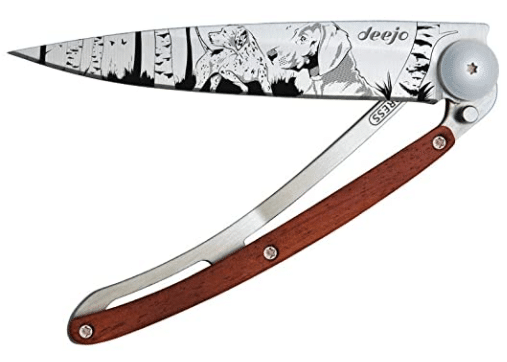 Product Overview
Specifications
Manufacturer + model: Deejo | lock type: linear lock |
blade material
:
420 HC | handle material: 420 HC
Detailed Review Of The Product
Company: Deejo
Retail: $89
Yes as I mentioned above that it's a gentleman's knife. And if you don't know what a gentleman's knife is, it's a knife which is only designed to match your style and suit your dressing while not having much of a practical use and more of a show off.
But don't go down on Deejo, although it had to compromise a few features to make it look classier. This knife still packs some remarkable features which only a few knives have.
Like its specially designed chisel ground which is ideal for camping as it is proven to be best in carving. And also makes it really easy to sharp the blade after use. Talking about its lock mechanism it is one of the best quality linear frame lock I have had.
It fits perfect in the place without any play. And is strong enough not come off while using the knife. The only thing that bothers me is its handle which looks really good but is kind of itchy when cutting something really hard.
And to people complaining about its inexpensive 420HC steel, well it's a budget knife after all and you can't expect a $200 steel in it. But I have used it, it's not that bad at all just regularly clean it and it will be good to go.
And one thing it's the easiest to maintain knife I have ever seen. You can easily sharp it without any professional experience and its naked handle makes it even easier to clean.
The blade fits perfectly in handle as if it's not there making it safer for the user and the knife. And having a closer look at the tip you will find that it's perfectly balanced point make it best to rip through things while still maintaining its shape.
Sizes Offered By Deejo Knives
This is the smallest size with blade length reaching to 55mm. This model is best to use as a keychain and doesn't comes with a pocket clip. It's one of the cutest knives I have ever seen.
This one is the ideal size for a true multipurpose knife with blade reaching roughly 80mm. Best for camping and every day use and its light weight design makes it best to use for longer periods like preparing food and carving wooden spoons without getting your hands tired.
I have also seen people using this one as a money clip and it looks really cool.
This knife is the largest in size that Deejo offers with blade length of 100mm. This large blade makes it a perfect slicer and a great knife for self protection. But feels a little bulky to carry around. Especially when wearing something classical.
The coolest thing in Deejo is that it comes in unlimited designs. The handle comes in 3 types the basic naked steel, wooden and colors.
The steel one has nothing attached to it, just simple steel from blade to handle giving it a unique look. In wooden series there are vast varieties of wood you can choose between from lightest to dark in color. All polished to perfection making it long lasting.
Color series have polycarbonate panel attached to one side of the handle. It's the best in quality and safe in high temperatures. Also has wide range of colors.
The most unique thing I found in Deejo was its scented handles. I don't know about you guys but I haven't seen such thing ever. It's really appealing and can last for months even after washing. I have a 3 months old knife which still has its scent not faded yet.
Don't Forget To Check Out Some Of The Best Deejo Knives In Market
FAQs
Do Deejo Knives Fold?
Short answer: Yes, Deejo knives are made to fold. Deejo knives are folding knives. However, each Deejo knife has a specific design and structure which makes them more like fixed blade ​​knives than pocket knives. This is part of the reason why these cool DEEJO Knife designs do not fold or collapse into their handles.
How Long Is The Blade On A Deejo Knife?
The blade on most Deejo knives is just over three inches long, making them the perfect size for everyday carry. However, there are also larger Deejo knives available that offer a longer blade.
What Are Deejo Knife Designs?
Deejo knife designs can vary quite a bit, as each one is meant to be unique. However, many Deejo knives have a minimalist design which makes them perfect for everyday carry. Additionally, many of the knives feature a titanium or carbon fiber construction which helps to keep them lightweight and durable.
What is the blade material?
The blade material is typically steel, but titanium and carbon fiber blades are becoming more popular in modern knives. This is because both materials are lightweight and durable, and they offer a great way to customize your knife.
Who Is Deejo For?
Deejo knives are for anyone who wants a cool, custom knife that can be used for everyday tasks. The minimalist design and versatile construction make them perfect for anyone who wants a functional knife that looks great too. Additionally, the smaller blades are perfect for everyday carry, while the larger knives can be used for more demanding tasks.
Where is Deejo Located?
Deejo is a French brand that designs and manufactures all of its knives in France. This means they are not only designed right here in Europe, but you can find many Deejo knives on sale throughout the continent.
What Are The Best Deejo Models?
The best Deejo models include: • Black Butterfly EDC Tool • C81 Custom Carbon Fiber Knife • D54 Karambit Titanium Coated • H13 Strayhorn Titanium Coated • K07 G 10 Knife – Gray – • N13 – Titanium – Carbon – • P40 – Custom Design Titanium Karambit • V08 – Zebra Wood & Iron Handle Mini
Do Deejo Knives Come With A Warranty?
Yes, all Deejo knives come with a warranty that covers manufacturing defects. This means you can rest assured that your knife will be covered if something goes wrong with it during the manufacturing process. However, the warranty does not cover damage caused by normal use or wear and tear.
What is Deejo's Shipping Policy?
Deejo offers free shipping on all orders over $75. This means you can get your new knife without having to worry about any added costs. Additionally, Deejo ships worldwide, so no matter where you are in the world you can get your hands on a Deejo knife.
What is Deejo's Return Policy?
If you are not happy with your Deejo knife, you can return it for a full refund. However, the knife must be in its original condition and you must cover the cost of shipping. This means you can try out your new knife without having to worry about any risks.
Is It Legal To Own A Knife In My Country?
Knife laws vary by country. However, most places allow for the ownership of folding pocket knives with smaller blades. This makes Deejo knives an excellent choice for international travelers who want to bring their own knives along on their journey.
Final Words
Well not the best I have had but definitely the most unique and good looking design. I would personally prefer it over other fancy knives. And probably a nice deal in price range. However don't expect it to crack open a coconut for you.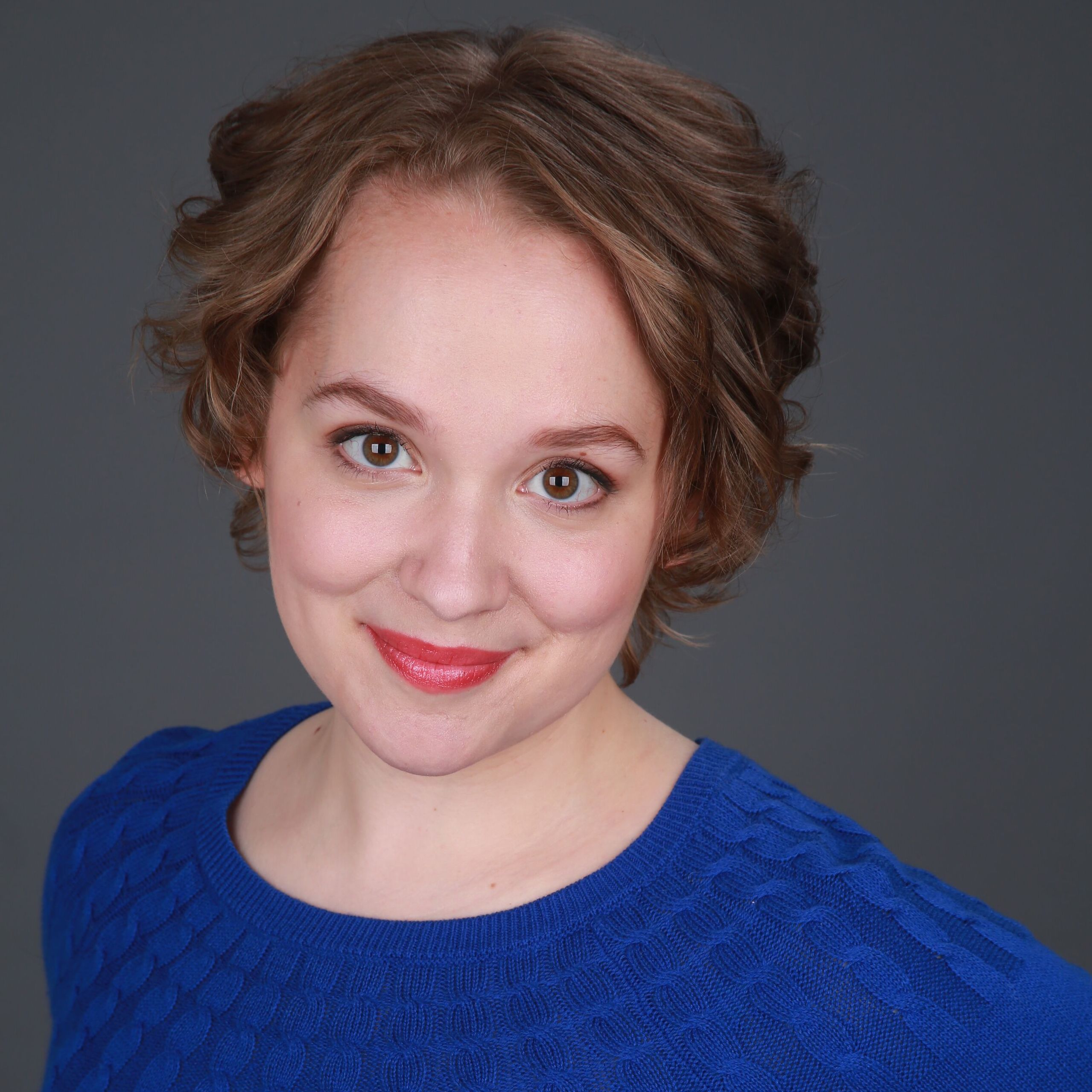 Hi, I'm a clinical psychologist and inclined towards best buying practices for home and kitchen things. Critical towards choosing the best product and honest with my feedback. I'm a seasoned writer having more than 4 years of experience in multiple niches as well.
Last update on 2023-01-12 at 10:25 / Affiliate links / Images from Amazon Product Advertising API
Please note: CharlieTrotters.com is reader supported. This page may contain affiliate links. If you buy a product or service through such a link we earn a commission at no additional cost to you.