The perfect finger-licking appetizers; the Vietnamese egg rolls are the best thing that can go into your mouth.
They are a great option when you are looking for an evening snack or a friend's get together party.
Who doesn't love to eat ground pork mixed with mouthwatering spices and fried into such crunchy and crispy rolls? Not only that, but you can also add garlic sauce, spicy fish sauce, or any other favorite sauce to add more to the flavor already to die for.
With the popularity of this dish, it is no longer limited to only Vietnam as people in different countries have approached the recipe.
Many restaurants in Florida, Texas, Miami, and other states of the US have enlisted Vietnamese egg rolled on their menu and it is one of the most loved and sold dishes in these restaurants.
This time is ideal for learning new dishes while you are home. Spend every hour in doing something productive, which is why I bring you the most famous recipe of Vietnamese egg rolls.
The History Of Egg Rolls
The Vietnamese egg rolls are the rolls of flavor and tradition as it has a long history. These egg rolls commonly called Cha Gio in northern Vietnam and Nem Ran in southern Vietnam are exceptional trendsetters of taste.
For years up till now, no other spring roll has been able to match the standards of taste and delight of the Vietnamese egg rolls. They were initially made with rice paper (sheets called bánh tráng), but today wheat-based roll wrappers are also used.
At present, you will find this dish categorized with several other names and different fillings such as spring rolls, egg fried rolls, wanton rolls, imperial rolls, summer rolls, and so on but its roots are still in Vietnam.
Which Eggroll Wrapper To Use
The major consideration in making these rolls are the wraps you are using, if you are not using the best ones, your filling will end up making the wrap soggier. As soon as the roll will be dipped in the egg and the pan, they will break down.
You don't need to hassle into every other grocery store and ask to give you the best wrap. Everyone will tell you that theirs are the best. You can use wheat-based wrappers because they are not vulnerable even if your mixture is a bit moist or soft.
Important! Many people try to make it with rice paper sheets just like the original recipe. However, if you are a beginner, I recommend you go with the easy recipe instead of getting disappointed and disheartened.
What are the nutrients included in a single serving?
These rolls are not only filled with taste, but also with a lot of nutrients. This fancy dish that is so easy to make will be a delight on your table without affecting your health. Following are the nutrition elements present in a single serving:
Calories: 73kcal
Carbohydrates: 6g
Protein: 3g
Fat: 4g
Saturated Fat: 1g
Cholesterol: 13m
Sodium: 108mg
Potassium: 99mg
Fiber: 1g
Sugar: 1g
Vitamin A: 6IU
Vitamin C: 6mg
Calcium: 8mg
Iron: 1mg
Kitchen Tools Used In This Recipe
The kitchen tools and accessories are as important to make a dish as the ingredients are. Before you jump into your kitchen and gather all the ingredients, make sure you have access to all the below-mentioned checklist.
Microwave oven
Medium-sized bowl
A large mixing bowl
Spoon
Deep fryer
Spatula
Chopper or chopping knife
Ingredients
The following are the essential ingredients you will need to make your Vietnamese egg rolls a first-time success.
1 package Menlo all-purpose egg roll wrappers
1 lb ground pork
1 medium jícama (about 1/2 cup)
2/3 cup onion chopped
1/2 cup bean thread noodle cut into 1″-1.5″ threads
1/8 cup wood ear mushrooms chopped
1 tsp salt
1 tsp pepper
1 tsp sugar
1/4 cup water
1 tbsp flour
Vegetable oil
Fish sauce for dipping
Detailed Recipe of Cha Gio
Below is the complete step by step recipe of the Cha Gio that I have divided into three different stages, filling, wrapping, and frying.
Making The Filling
Soak the dried mushrooms and mung bean threads in hot water. Make sure the water you use for soaking is pure, clean and free of germs. if you don't have anything to purify your water, then you can check out this product. If the water gets cold, you can microwave it to make it hotter.  Soak these two ingredients together for at least 30 minutes so that they get softer.  
Prepare jícama and onion while the mushrooms are soaked. Chop the onion and grate the jícama. After that, squeeze the chopped onion between your hands and get rid of all the excessive moisture. To remove moisture from jícama, add salt in, microwave and squeeze.  
Grab a large bowl and add the other ingredients in it except for the pork and jícama. Cut the beans and chop the mushrooms and mix everything well.  
Wrapping Up The Rolls
Now open up the wrapping rolls and separate them from one another. Make sure that the done break during this process.
Break 4 to 5 eggs and add a bit of flour to add to the thickness. Fold the roll 2/3 from the side and fill the mixture in it.
Seal the wrapper with the egg mixture and let it rest for a while.
After that coat, it in egg, flour, and then recoat again.
Frying
For crispier Vietnamese egg rolls, it is better that you freeze them. Preheat your frying pan at 375 degrees and use canola oil, once it is fully heated up, turn the flame low and put 10 to 13 rolls depending on the size of your pan.
Fry them until they are golden brown. It takes 7 to 10 minutes for a single round of rolls to fry completely.
Serve them hot with fish sauce and Enjoy!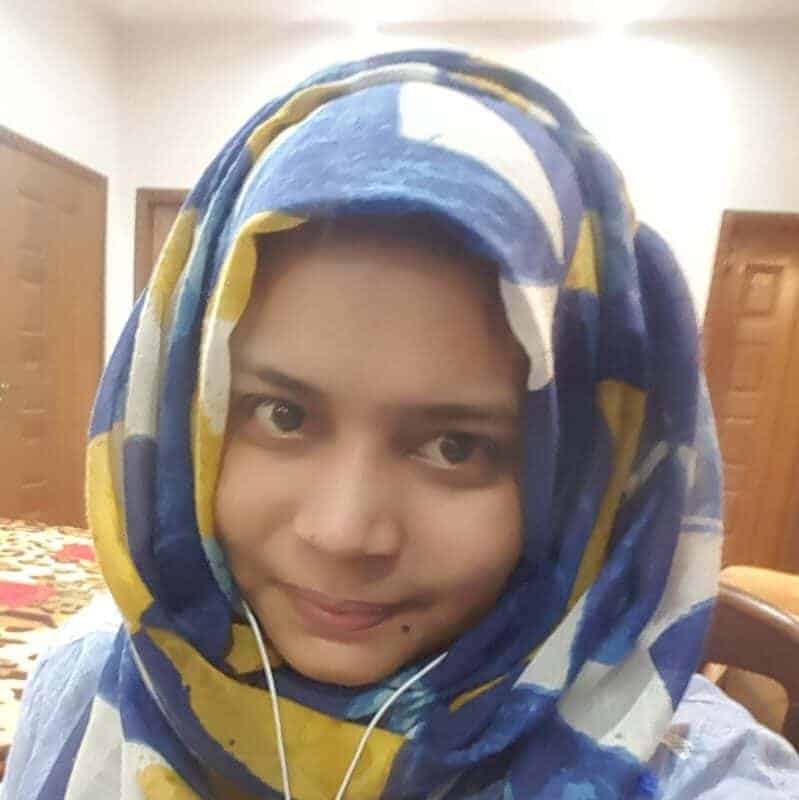 I'm a medical Microbiologist and inclined towards the premier buying practices to ensure health and safety. Without compromising the quality, I assist my readers to buy affordable and pocket-friendly products. I am critical about choosing the top products and honest with my feedback, hence helping readers to have the best user experience.
Please note: CharlieTrotters.com is reader supported. This page may contain affiliate links. If you buy a product or service through such a link we earn a commission at no additional cost to you.