The fastest and most convenient way to get clean and purified water 24/7 is to install a faucet mount filter on your kitchen sink.
You never know the number of contaminants that get mixed in your drinking water every day becoming a major reason for sickness, fatigue, poor digestion, and gastrointestinal issues.
Having access to clean water is among the basic necessities to lead a healthy life. You might think that you can just go to the market and pick up any type of faucet filter. However, this is not how things work.
You need to consider a lot of factors before choosing a faucet filter. The market is flooded with hundreds of manufacturers and their filters, but you can't buy an unreliable product.
Luckily, there are two of the most trustworthy and reliable companies that you can count on. PUR and Brita are currently two leading filter manufacturing companies that have earned their popularity and customers' love by providing only the highest quality at reasonable rates.
Both companies are known for manufacturing faucet filters, pitcher filters, dispensers, and more. Today, we have brought a comparative review of the faucet filters of both PUR and Brita.
These filters are the best options to choose from if you are looking for the best faucet filters. Like every other filter, these two filters have some commonalities and well as differences that make them worth the purchase.
In this article, we will provide you with a detailed analysis of the key features, pros, and cons of each filter by comparing them to each other.
PUR Vs Brita Faucet Filter Comparison
PUR and Brita undoubtedly stand next to each other when it comes to their filtration capabilities, performance, quality, reliability, and longevity.
However, when it comes to choosing between the two, customers often get confused due to the similarities in both. We have compared every major feature of these products to help you take a deeper insight.
Filtration Quality
Lead is something that can easily lead to health issues for both children and adults. You may never notice this, but the presence of lead in your drinking water is the major reason for heart diseases, slow growth in the development of children, high blood pressure, and other health issues.
PUR and Brita faucet filters claim to remove 99% lead from the drinking water that is why they are preferred by the customers. When you buy a filter, you buy it to filter out all the harmful particles that can't be seen with naked eyes.
That is why the filtration quality of your filter matters a lot. The only difference
between both these filters is that PUR faucet filter removes 70 contaminants along with chlorine, lead, and cyst, whereas Brita filter removes 60 contaminants.
If you want your water to taste crisp and spring-like, you might want a faucet filter that removes more contaminants. The 10x contaminants that PUR removes are tested to be the ones that are harmful in the growth of your young ones and also to people with weaker immunity.
In short, PUR leads the way in terms of the filtration quality with 10x contaminant removal. It uses activated carbon ion-exchange technique and has a MineralClear core to remove lead and give your water crispier taste.
This water filter will provide you with greater peace of mind knowing that your filter is filtering out all that is harmful to you and your family.
Check More: Brita Filter not Working? Know Possible Causes & Solution
Filtration Life & Capacity
If you are someone who forgets to change their filters all the time, you gotta trust Brita for its long filter life. While PUR faucet filters can hardly last up to 3 months, Brita filter will provide you with 4 months filter life along with filter change indicator.
The filter indicator will tell you when it is time for the replacement in case you forget to check it. On the other hand, PUR faucet filter doesn't have any filter change indicator regardless of all the other better features it carries.
Both the filters provide you with 100 gallons of filtered water without any change in the taste of the water or the flow rate. Remember that both of these filters are designed to treat tap water so, you need to reconsider your search if you have a well water supply.
These filters are close competitors and may give you a hard time making a choice. However, the features are so distinct that you can easily know what you are looking for.
Installation & Replacement
Installing your PUR and Brita faucet filters are equally easy, mainly because they are faucet filters. There is an issue with faucet filters that you have to be very careful about buying them.
You never know if the filter is compatible with your faucet size or not. That is why Brita faucet filter comes with a clear instruction that it fits only the standard-sized faucets. The filter is not compatible with spray style or pull-out faucets.
The filter gets installed in seconds with its advanced one-click installation and replacement as well. The filter has an indicator to let you know the status of the filter cartridge.
When we talk about the installation of PUR faucet filter, compatibility is at its best with these. You can easily install the faucet filters and get clean and fresh water for your gym, office, and daily use.
Cook nutritious food, prepare healthy baby food and make the perfect tea and coffee with PUR's purified water. Once you install the filter, replacing it is as easy as the installation.
Just twist back the filer cover, remove the filter cartridge, add the new filter in the device and cover it again. Run water for a minute and you are done.
Design
When you bring anything new in your kitchen, you make sure that it complements your current kitchen interior along with the durability factor. The quality of the faucet filter is the foremost important thing you should consider.
However, getting an appealingly designed filter with it is a plus. Thanks to Brita for designing their faucet filters with the perfect balance of quality and beauty. The material used n the manufacturing of Brita faucet filters is 100% BPA-free.
The filter is lightweight, small, and space-saving as it connects directly with your faucet. The plain white color of the filter gives it a merging effect so that it can easily blend in any type of theme of the kitchen.
If you are always conscious about following a theme, then PUR water filters will suit you, but only for bold themes. The dark blue color of the filter is too vibrant that can disrupt your neutral themes.
However, the sturdiness of the filter is unmatched. Unlike many other filters, PUR features a mineral retaining technology and leaves a beneficial amount of minerals such as fluoride while filtering the water.
If you don't have any problem with the dark blue color of the filter, you should definitely give it a chance.
Certification & Warranty
The warranties available for both PUR and Brita are the same that brings them back on the same track of the high competition. These filters are backed by 30-days warranty that is provided by the companies.
So, you have to make sure that you directly contact the company to claim the warranty instead of the seller or manufacturer. The warranty covers any manufacturing defect, an issue in the materials, or incomplete set at the time of delivery till the next 30-days.
You can get a complete refund if you claim the warranty within the time. When we talk about the certification of these faucet filters, both stand tall fully certified and approved by NSF.
Brita faucet mount filter is certified by NSF/ANSI standard 42, 53, and 401 for contaminant reduction and improving the taste of your drinking water. PUR, on the other hand, is certified by both NSF and WQA for its water quality.
No brand is currently certified by both major organizations to reduce 70 contaminants. So, you know who is winning here!
Value Of Money
Faucet filters are the most recommended type of filters because they are the cheapest way to get filtered clean water without spending a lot on bottled water. Nonetheless, the price of faucet filters also differs depending on their features.
When you spend money on something, you need it to perform according to that value. PUR and Brita are two of the very few faucet mount filters that exceed your expectations and provide you the best value for money.
PUR faucet filter is more affordable as compared to Brita, however, the latter is justified in its price as well because of the exceptionally advanced features. PUR lacks the up-to-date features that automatically make it more budget-friendly.
In short, if you are on a budget, go for PUR. For a more upgraded filter, Brita is your bet to make.
What Customers Are Saying
It is hard to comprehend customers' point of view because the customer satisfaction rating for both the filters are almost the same. Brita faucet filter leads the show with an 80% customer rating, while PUR has a 79% customer satisfaction rate.
If we talk about the reviews, PUR has fewer reviews than Brita. Brita users have recommended it to a greater scale because it is the "best replacement for bottled water" according to them.
People are highly satisfied with their easy installation, replacement, and filtration performance. As for PUR, people are loving the fact that it removes 70 contaminants from the drinking water including lead, asbestos, and chlorine.
Not only that, its simple one-minute installation and easy performance have also left them appalled. For them, the filter has worked as "it claims to."
What We Liked About These Filters
Every filter has one feature that becomes its selling point. As we are discussing about PUR and Brita faucet filters, we have found out their plus points as well.
You might be concerned about the lightweight of the PUR filter and the compatibility level of Brita, but the features that caught our attention are mind-blowing. You will surely give them a shot after reading what we liked the most about these faucet filters.
Brita may be an expensive choice, but it is good for long-term use. The filter has a lower filter life at the same filtration capacity as PUR. Along with that, the filter features a filter change indicator to keep you updated about the filter's status.
Now, you will never be late to change your filter again! On the other hand, PUR is less expensive, yet it removes more contaminants than Brita.
Not only that, but it also has more powerful certifications as it is certified by both NSF/ANSI safety standards and WQA. Your health is the major concern when you are in the market to buy a filter. That is why PUR always seems a better option.
PUR Faucet Filter
Overview
Sawyer Mini - Key Features
Ideal for outdoor recreation, hiking, camping, scouting, domestic and International...
High-performance 0.1 Micron absolute inline filter fits in the palm of your hand and...
Specifications
Certified by NSF and WQA to reduce 99% of contaminants | 100 gallons filter capacity | 3 months filter life | reduces chlorine, lead, microbial cyst, trace levels of 12 Pharmaceuticals and 70 more contaminants
Brita Faucet Filter
Overview
Sawyer Mini - Key Features
Get great-tasting, filtered water right from your tap with Brita faucet water filter...
Get great-tasting water without the waste; by switching to Brita, you can save money and...
Specifications
BPA-free | 100-gallon filtration capacity | filter life: 3 to 4 months | filters out odors and impurities such as 99% lead, chlorine (taste and odor), and asbestos contaminants that may be found in tap water.
Buying Guide
Faucet mount filters may seem just like a small thing to buy, but this small filter will decide how healthy you and your family are going to stay. Clean water is a necessity if you want to prevent untimely sickness and continuous health issues.
For this, you need to be sure that you are buying the right faucet filter for your kitchen tap. There are quite some things that you might need to consider before finalizing your purchase.
We have compiled up a detailed and easy to understand
faucet filter buying guide. Next time you decide you buy a faucet filter, you will feel more
confident and informed.
Research Thoroughly
First thing first. Before relying on others, it is always a better idea to do your homework. You may have heard some of the brand names if you have been using faucet filters or know people who have.
Even if you don't, you can simply search for the best ones, but it doesn't mean that all of them are the best. They may be the best, but not as long as they fulfill your requirements.
Make a list of all the products that fulfill your criteria and move to the next step.
Ask For Referrals
Some people are never too sure about their own decisions. Now, you have your list ready and you cannot decide which one to choose amongst them. Simple, ask referrals from your trusted contacts, neighbors, friends, or family members.
They can ode you better based on their personal experiences with certain products. Maybe you can find a better option than what you searched for.
Know Your Water Supply
One thing that you need to keep in mind is that not all faucet filters are designed to treat all types of water. Some people have this misconception that faucet filters also treats hard water.
However, you need to install a water softener for that purpose there are only a few faucet filters with such advanced features to treat hard water. Most faucet filters are for tap water that is coming from a municipal water line.
Your tap water can have 300 contaminants that you cannot see and consume every day. A faucet filter reduces the number of contaminants and eliminates health risks. If you are using well water, make sure that the faucet filter has the ability to treat well water.
Ask Questions
Smart people always ask questions before making the last word. Always ask questions about the filter. Never feel hesitant to ask the manufacturer whatever you have in mind. You need to be fully sure and satisfied so that you won't feel at loss later on.
To make sure you are buying the right faucet filter, these questions are must-asks.
Is It Compatible? The compatibility of faucet filters doesn't always mean their connection with the type of your faucet. Almost all kitchens have standard-sized faucets whether they are single of 3-way.
You might be concerned about its compatibility with the current under-sink filter you are using. Tell the manufacturer if you are using one, and ask if it will work well alongside your previous filter.
Is It Metal Free? Make sure the filter doesn't let the metal or chrome casting of your tap get mixed with the filtered water. Make sure to ask if the filter is metal-free.
Will It Allow Filtered And Unfiltered Water? This is a very important question. You may not always want the filter to work, but if the filter is turned off the unfiltered water will get mixed without a separate water outlet.
If you need a filter with separate paths for filtered and unfiltered water, make sure you get one.
Installation
Faucet filters are easy to install, but some filters have complex screwing and connection issues that can be a mess for you. An average faucet filter can get installed in less than 5 minutes.
You just have to attach the unit with the faucet, insert the filter, screw it tight, and let the water run through the filter. Some companies offer installation services along with their products, so it is better to get them if you are not good at DIYs.
Set Your Budget
You will see plenty of expensive options on the market, but there are affordable ones too. A tip for you to save on the buying cost of a faucet filter is to install it by yourself.
You don't really need any professional help for setting up these things. Just follow the instruction manual and do your thing. Another thing to consider is that never exceeds your budget.
If you have enough savings on the backend, you can opt for a faucet filter with advanced features. Otherwise, stick to the ones that fall in your budget.
Conclusion
After a detailed comparison between Brita and PUR faucet filters, it is hard to finalize the better choice for your kitchen. Brita is a feature-packed faucet filter with a long filter life and durable construction.
However, we would recommend the PUR faucet filter because it is a cost-effective choice and better in removing more contaminants than any other faucet filter.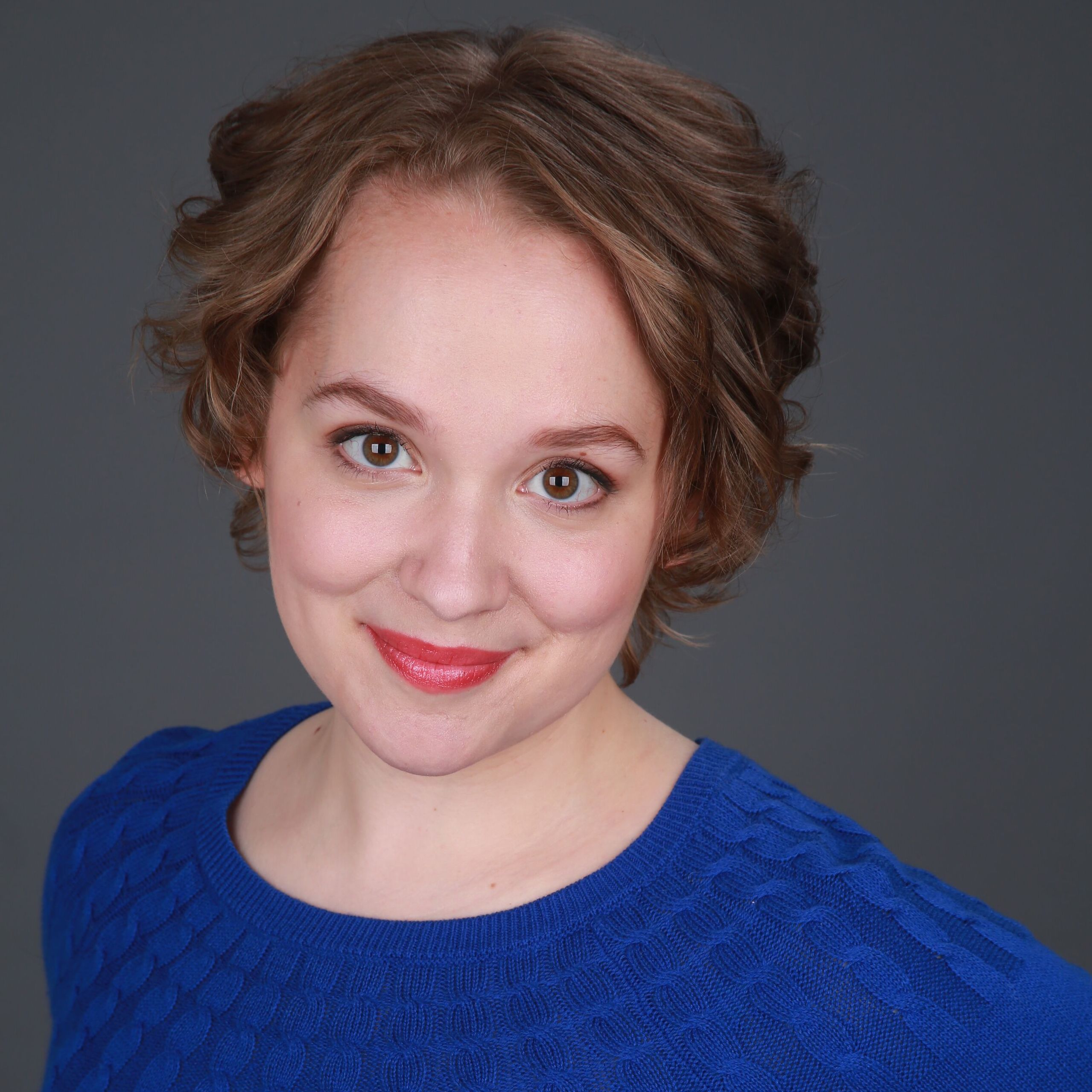 Hi, I'm a clinical psychologist and inclined towards best buying practices for home and kitchen things. Critical towards choosing the best product and honest with my feedback. I'm a seasoned writer having more than 4 years of experience in multiple niches as well.
Last update on 2023-09-21 at 06:51 / Affiliate links / Images from Amazon Product Advertising API
Please note: CharlieTrotters.com is reader supported. This page may contain affiliate links. If you buy a product or service through such a link we earn a commission at no additional cost to you.