If you are confused about whether you should Choose Hydroblu or Sawyer water filter when going on trips. Then, don't worry, we are here to help you out. In this article, we have compared the two and made it crystal clear which one is the most suitable for you
Hydroblu Vs Sawyer – Comparison
Everyone loves going on outdoor adventures and trips such as hiking, camping, boating, hunting, and more. While taking these refreshing breaks is a must for your peace of mind, there are many things you need to consider before going on your next trip.
Why shouldn't you drink from rivers? You would never want one of your trip fellow or family member getting sick by drinking contaminated and polluted water from a well or a river. Nature is no doubt a healer, but due to increasing civilizations, people have planted industries near these areas from where chemicals get mixed in the river and lake water.
Not every place you go has contaminated water, but you also need to avoid drinking dirty, muddy or smelly water. You will feel thirsty during your hikes, but you cannot even bear the weight of carrying bottles filled with waters while you are on the track.
So, what should you do? You must have come across the term portable water filters or squeeze pouches. These will be your savior during your trips. However, you must buy one that is sturdy enough to go as far as you go.
A durable water pouch is a great help when you are panting with thirst on your way up a mountain. In this article, we have compared two of the best portable water filter; Hydroblu and Sawyer Squeeze and left the decision on you to decide the best.
It is only for your convenience so that you may know what you exactly require in your type of best portable filter.
Read More: PUR Vs Brita Faucet Filter Comparison
Hydroblu Vs Sawyer
Both Hydroblu and Sawyer are industry-leading companies that are known for providing the best water filters. Although both the companies haven't yet introduced a lot of pouch filters, the ones present in the market are breaking all the records.
Hydroblu is tested and approved to treat backcountry and well water, while Sawyer squeeze is known to provide large-scale contamination reduction from river and lake water.
To let you know more about both the filters, we have compared their key features and categorized the specification, pros, and cons, separately. A detailed buying guide at the end of this article carries all the considerations to make before buying a pouch filter.
Filtration Quality
Both Hydroblu Versa and Sawyer Squeeze are extremely powerful when it comes to filtering out maximum contaminants from your drinking water. No matter what the water quality is, these filters have your back.
Hydroblu is very versatile in its use as you can easily use it inline with your hydration packs and with your plastic bottles.
The pouch filter is specially designed to treat 99.999% of bacteria and other viruses such as Giardia, E Coli, cryptosporidium, and more.
On the other hand, Sawyer Squeeze treats bacteria and protozoa that are the most common yet serious issue in countryside water. It uses a hollow fiber membrane that blocks and remove pathogens up to micron one.
Flow Rate
If we compare the flow rate of both the filters, you will not find any major difference. The flow rate of Hydroblu and Sawyer are almost the same at 1 to 1.5 gallons per minute. Sawyer has a 1GPM flow rate that will slow down a bit if you are filtering muddy or tea-colored water.
Same goes for Hydroblu. The flow rate highly depends on the quality of the water you are filtering. If you are filtering a lake or river water, the flow rate will remain stable. However, for the countryside or well water, the flow rate will drop down a bit.
Filter Life
Sawyer wins the race when it comes to filtering life expectancy. Sawyer Squeeze comes with a lifetime warranty that means he filter pouch can easily go life long without bursting or breaking.
Hydroblu has a life expectancy of 100,000 gallons that means you can use it for the next 10 years depending on the frequency of your trips. These filters do not need any maintenance or replacement that is why their durability is comparatively higher than the filters you use at home.
Bottle Compatibility
As far as the compatibility level of both the filters is concerned, the filters are highly compatible with most of the bottle types. Sawyer Squeeze works with the pouch that comes with it.
Along with that, you can use it with a Smart Water bottle or any regular plastic bottles. It can also be used as a gravity filter by adding the nozzle with the pouch. Hydroblu Versa is not as compatible with smart water bottles as they leak.
However, you can use it with soda water bottles of soft water reservoir. Make sure you buy only compatible reservoir and extra hydration packs to prevent leakage in Versa filter.
Components Following is a list of the components that come along with your Sawyer squeeze water filter
PoinTone filter
2 32-oz. Reusable squeeze bags
Inline adapters
Gravity tubing
Cleaning syringe
Mesh carrying case
If we compare this list to that of Hydroblu, you will not find any component attached to it. The system comes in a one-piece which makes it easier to use and carry. You don't need any additional cartridges, pipes, or pumps to enhance its filtration performance.
Value Of Money
If we talk about the value of money each of the filters offers, it won't be wrong to say that they are equal at this level.
Although Sawyer squeeze is quite expensive as compared to Hydroblu, its advanced filtration and lifetime guarantee gives it the right to come at this price. Another reason for its high price is the additional pouches that come with it.
Hydroblu, on the other hand, is more affordable and an ideal choice for people looking for budget-friendly filters.
Hydroblu has a higher flow rate than Sawyer, which is why people tend toward buying it as a more suitable option.
Drawbacks
While many experts and critiques never expected Hydroblu to stand with Sawyer in competition, the results came out amazingly.
Hydroblu has impressed us all. However, both the filters have their drawbacks as well. We have added this information just so that you know that this article is written in a biased-free nature.
Talking about the drawbacks of Hydroblu, the only issue that we found was that it won't fit on a 1 liter bottle without leaking. Leaking can be a major issue when you are planning to store some water for later use.
Try using it with the recommended and compatible bottles. Sawyer squeeze has only one major drawback, and that is its price. As much as people are in love with its performance, its price always makes them think twice before adding it to their carts.
People who plan out trips just by sitting on a couch find it even harder to manage their budget if they buy it. Hover, the value of money it offers never let them feel that their money is wasted.
What Customers Are Saying
You will be amazed to look at the satisfaction rate comparison of both these filters. No one ever thought that the customer satisfaction rate for Hydroblu will reach out to 76% that is so close to the satisfaction rate of Sawyer that is 78%.
Close enough, huh? Let us see what customers are thinking of these portable pouch filter. Some people have compared Hydroblu with Sawyer mini and ranked it better than the latter.
They said that it is a great filter for the price in which it comes in. The bottles of the filter are improved and better in quality. They have claimed this filter as a survival filter because of its quick water access and ease of use.
What We Like The Most
We are in awe of both Hydroblu and Sawyer Squeeze. This is the first time we were confused in choosing what we liked about each filter. So, let us be precise. We loved the high flow rate of Hydroblu.
You get 1 or 1.5 liters per minute that means you won't have to wait and keep squeezing to get just drops of water, this filter is perfect to keep you hydrated and quench your thirst right away.
As for Sawyer Squeeze, the filtration media is matchless. The filter features a hollow fiber membrane to capture and remove all types of viruses, bacteria, and other harmful chemicals.
Not only does it remove surface-level dirt, debris, and sediments, but also removes the tiny particulates with its 0.1 absolute filtrations.
Hydroblu Portable Water Filter
Overview
Sale
Specifications
Filter material: hollow fiber | Bacteria, Protozoan cysts, Giardia, Cryptosporidium, E. Coli, Salmonella and more | flow rate: 1 gallon in 5 minutes | filter life: 10 years | filter capacity: up to 100,000 gallons | 0.1-micron size exceeds EPA standards of filtration
Sawyer Portable Water Filter
Overview
Sawyer Squeeze Water Filter - Key Features
Lightweight, easy to use portable water filter removes harmful bacteria, protozoa, cysts,...
High-performance 0.1 Micron absolute inline filter fits in the palm of your hand and...
Specifications
BPA-free | Fiber protection filtration | 0.1-micron size filtering | removes bacteria, such as salmonella, cholera, and E.coli and 99.9999% of all protozoa, such as giardia and cryptosporidium | filtration capacity: 100,000 gallons | filter life: lifetime | independently tested by certified authorities Aquadiagnostics Laboratories and Envirotek Laboratories (S1 – 2512B- 12512C; S3 – 12514-12514A), 2017 and Laboratory Hydreion, LLC. With Microbiological Report S05-03
Buying Guide for Portable Water Filter
As much as you want to make sure that you have got the right portable water filter by your side, you must be aware of all the considerations.
Especially, if you are new in traveling ventures, you might need to research more. Don't worry, because we have got all settled down for you. This buying guide carries all the things to consider before you finalize what you buy.
Research Thoroughly
Many people fail to make the right purchase because of the lack of research. You must search for all the major details about the product that you are planning to buy. Never go for the first product you see online or in the market.
It is always fun exploring just like you do when you travel. Make a list of your requirement and search accordingly. When you are aware of what you need, you will be in a better position to buy a reliable filter.
Ask For Referrals
If you have found 2 or more products that are close to your requirement list, confusion will prevail. Don't worry and count on people who always have your back. Talk about those products with your friends, family, neighbors, colleagues, or your trip mates.
If they happen to use any of your selected filters, they will guide you about the pros and cons better. Real-time reviews based on personal experience are always better than spending hours reading customer reviews.
You never know how much the company must have paid for those 5-star reviews. What It Removes Bag pack filters are usually small and compact that makes people think twice about their filtration quality.
However, if you get the right portable filter, you will get spring-like water whether you fill it from a river or a lake. There are hundreds of contaminants, bacteria, viruses, and other sorts of dirt and debris in the water.
The best water filets can remove up to 99% of everything that is considered harmful for your health. Debris, sediments, chlorines, and other basic contaminants are easily removed by the cheapest of filters.
However, you need an advanced one that can remove bacteria and viruses such as microplastics, protozoa, cysts, pesticides, herbicides, and other harmful chemicals. Check what your filter claims to remove and ask for the water testing reports before you purchase it.
Filter Durability
This is one of the most important things to consider while buying a pouch filter. You may have to travel in a desert, mountains, or forests where your filter has high chances of bursting or cracking.
You have to be very sure that the filter is sturdy enough to survive during rough usage without any spills or leak. The best travel filters come with 2 to 3 spare pouches so that you can store water for your next stop.
Make sure that your pouch is made from high-grade BPA material and is reusable.
Type Of Filter
There are 7 types of portable filters, which means you have a higher chance to get even more confused.
The decision of what is best will depend on what type of filter you require for your next trip. So, choose wisely. These types of portable water filters are as follows:
Straw filters
Pump filters
Bottle filters
Gravity filters
UV filters
Ceramic filters
Inline filters
Every type of portable filter has its distinctive features, pros, and cons. Make sure you are well aware of all the types to make an informed decision. If you are looking for convenience, straw filters and inline filters are recommended.
Certification
Make sure the filter you are planning to buy is fully tested, approved, certified, and warranted. Although the warranty doesn't count as a vital factor for portable filters, it becomes a plus point if yours has one.
Because portable filters do not need any cartridge changing or replacements, they come either with satisfaction guarantees or money-back warranties. However, certifications and lab testing results are must to come with your portable filter.
Cost
The price of portable filters ranges from cheapest to unaffordably expensive depending on how technologically advanced the filter is.
The more durable and easy it is to set up, the more expensive it gets. However, if you play smart, you can get the same quality filtration and longevity without spending much. Do not go for the nametag of the brand.
Instead, focus on the filter that is more feasible for you to buy in a budget. Never settle for anything less, but don't waste money on anything that you can get at a lower rate.
FAQs (Frequently Asked Questions) for Portable Water Filter
How to clean a pouch filter?
Water pouches are cleaned through backflushing. Some of them also come with a plastic syringe to take out all the water.
Is it okay to fold my sawyer squeeze in the bag pack?
If you are folding it in a side pocket, you can. Otherwise, it is better to keep in the pocket of your shirt.
Do I need a carbon filter with my filtration package?
No, you get all you need within the filtration system. If you are too cautious, you can take a carbon filter along with it.
Do these filters remove fluoride?
No, the filters that use reverse osmosis filtration will do that.
Conclusion
Hydroblu is not a company as old as Sawyer, still, it has achieved tremendous success and popularity in the water filtration market. Both filters have distinctive features that make them unique and exceptional in their performance.
Sawyer is a bit expensive because its name is renowned. Nonetheless, if you want a short-term investment within your budget Hydroblu will suit you best.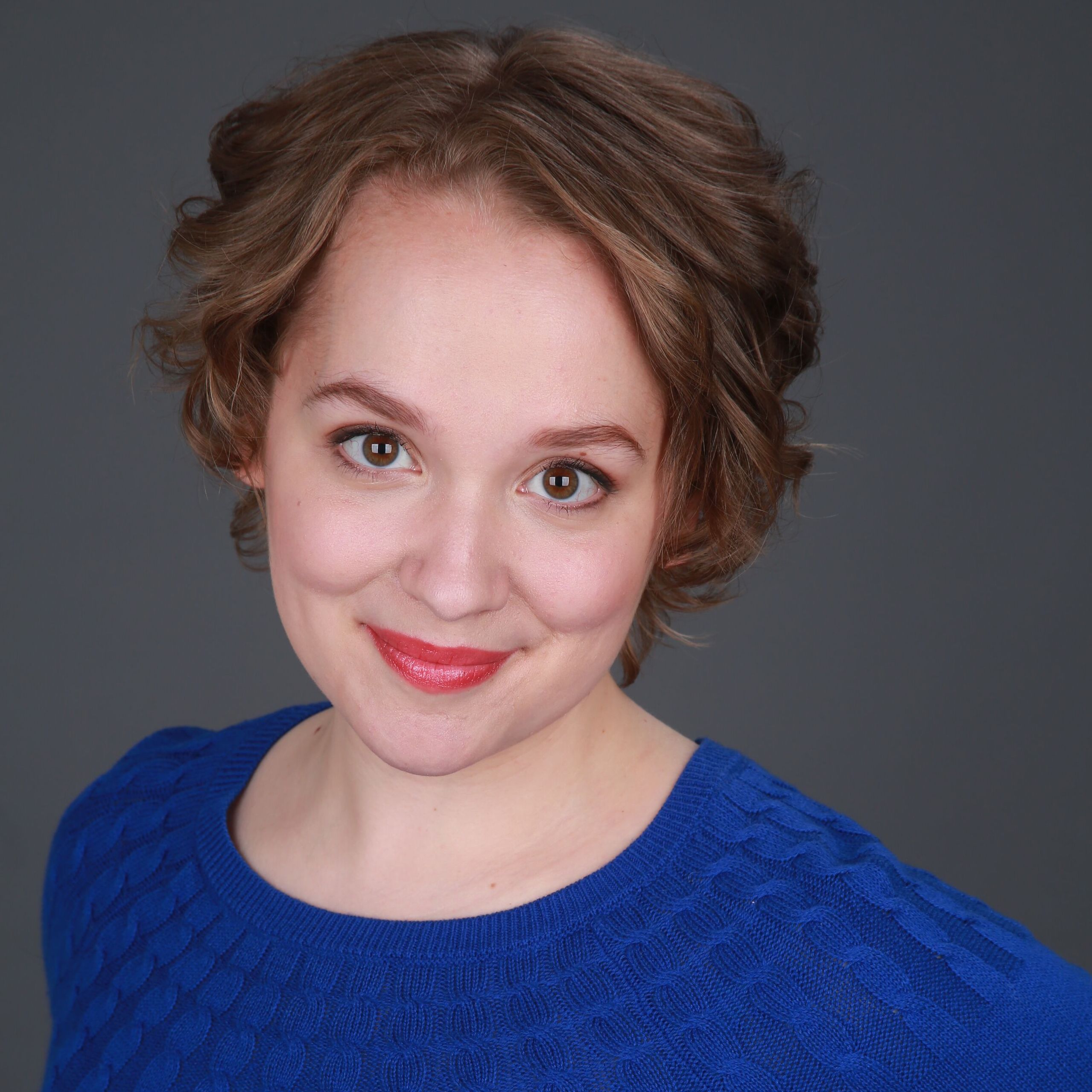 Hi, I'm a clinical psychologist and inclined towards best buying practices for home and kitchen things. Critical towards choosing the best product and honest with my feedback. I'm a seasoned writer having more than 4 years of experience in multiple niches as well.
Last update on 2023-09-21 at 20:33 / Affiliate links / Images from Amazon Product Advertising API
Please note: CharlieTrotters.com is reader supported. This page may contain affiliate links. If you buy a product or service through such a link we earn a commission at no additional cost to you.