Bringing home the most efficient and accurate water filter is what you desire and it will not be wrong to say that you have come to the right place searching for detailed review for Woder WD-10K with JG-1.4 filter.
This inline filter deserves the popularity that it has earned with its extra-optimum specs and performance.
Woder has been deemed as one of the best manufacturers of inline water filter majorly after it introduced the WD-10K.
With almost 80% satisfaction rate, the system is leading the market in every way.
Woder has proved itself every time the customers have put their faith in its products. If you are one of these people, you have made the right decision. We know you won't trust just by words, which is why we have crafted a comprehensive review of the WD-1K with JG-1/4 inline filter.
With this review, we aim to enlighten you with the details of the features and inform you about the pros and cons of buying the filter.
Our motive is only to help you make the right decision for the better health of your family. So, let's move on to the review.
Woder WD-10K with JG-1/4 Review
Specifications
10,000 gallons filter capacity | long-lasting filter up to 3 years | removes 99.9% of contaminants including Chlorine, taste, odor, lead, heavy metals, Chlorine, Mercury, PFCs, TMHs, VOCs, Glyphosate, Chromium 6, Trihalomethanes, Detergent, and Turbidity, while it leaves in essential minerals | Flow rate: 3GPM | water pressure: 65 psi | NSF/ANSI standard 42, 372 and WQA certified
Overview
After extensive research and customer reviews, we have come to the conclusion that the Woder WD-10K is definitely worthy of your purchase even after some a few cons that have been mentioned in the below review.
The number of advantages and the features that you get with the system easily overcomes the minor cons.
Let us have a look at the things that have made this filter the perfect partner for your refrigerators and ice makers.
Key Features of Woder WD-10K with JG-1/4
This filter is best suited for people who want ultra-filtration and are willing to pay some extra bucks for the surety of their water quality.
The filter is a bit more expensive than the other filters in the race, but it is totally worth the cost because it has proved its credibility by its performance and durability.
To know in-depth about the key features of the Woder WD-10K with JG-1/4 filter continue reading the key features detailed below.
1. Easy Installation
If you are someone who is not so good at technical work or DIY installation, the WD-10K has the solution.
It is recommended that you read the instruction manual carefully or watch a YouTube tutorial on how to install the WD-10K with JG-1/4 filer.
The filter doesn't come with any hoses because it is designed to connect to the existing water supply line. The installation kit comes complete with everything you need.
You won't need any other tools required and you can install the system without the assistance of a plumber.
2. Advanced Filtration 
The Woder 10 kg can filter elements like lead, heavy metals like chlorine, chromium6, carcinogens, mercury, and all other contaminants.
With its advanced filtration technology, this filter makes sure that you live a healthy life free from all those impurities that can affect your health.
This filter has a hefty limit of filtering up to 10000 gallons of water with up to 99.99 percent efficiency which is quite excellent for a filter at this price range. It removes all the harmful contaminants while leaving healthy ones intact.
If you are looking for a filter that has an advanced filtration capacity and a long life span, then this product is highly recommended.
3. Long Filter Life
This filter can work up to 3 years. A lifetime of three years is pretty good for a medium-range filter like this one. Normally, filters have higher efficiency but they compromise on the filter life. But not this one.
So if you are looking to buy something that will work for a longer period of time, then this filter will be the best choice for you as this is not only convenient but also saves you money along the run.
An even better thing! The filter life comes in the perfect balance with the filter capacity.
Not every filter manages to provide longer life than 6 months whereas; this one has more life before a replacement and more capacity as well.
4. Approved And Certified
The best part about the system is that you don't have to worry about the quality of water you'll receive through this filter. WD-10K is fully approved and certified by NSF/ANSI 42 for Chlorine, taste, odor, and NSF/ANSI 372 for lead-free compliance.
Not only that, but it also eliminates the amount of lead, heavy metals, chlorine, mercury, PFCs, TMHs, VOCs, glyphosate, chromium 6, trihalomethanes, detergent, turbidity, unpleasant odors, and tastes.
Another remarkable achievement of the system is that it is also approved by WQA for water quality. The filter assures you that you only get fresh, clean, and purified water just as if it is coming from a spring.
5. Leaves Essential Minerals Behind
The advanced selective filtration technology is designed so that the essential minerals are not removed from the water.
There are a lot of contaminants in the water along with which the essential minerals are also removed. With the Woder-10K your body will not be devoid of any essential minerals such as calcium, magnesium, and potassium, and you'll not be facing any deficiency issues.
FAQs on Woder WD-10K
What is the installation design?
The filter is designed to be mounted on the wall inside of your cabinet. It directly connects to your ¼ inches water supply line.
Can I use this filter in my commercial place?
Actually, the filter was ideally designed for commercial use. However, it is also great for large family usage.
What is the micron rating of this filter?
This is a granular filter that doesn't have any micron rating. If you need a micron designed filter, look for a carbon block filter.
Can this filter attach to the inside of my refrigerator?
Sorry, this filter is only installed under sink cabinets. Other inline filters might be a perfect fit inside of your refrigerator.
Conclusion
We have tried to accomplish our motive to provide you with all the essential details about Woder WD-10K with JG-1/4 water filter. We believe in bringing forth only facts that are accurate and genuine.
The filter stands out on almost every feature that it has. Whether it is the ease of installation, the efficiency of removing contaminants, or the long filer life and capacity, the filter has proved to be worth every dollar that it costs.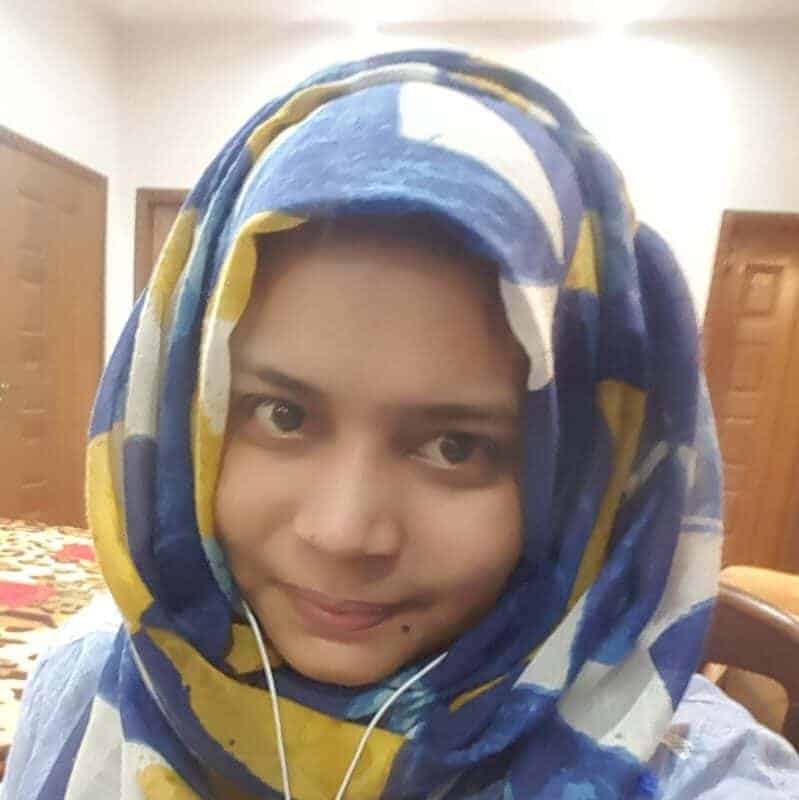 I'm a medical Microbiologist and inclined towards the premier buying practices to ensure health and safety. To have the best user experience, I am critical towards choosing the top products and honest with my feedback. I'm a seasoned writer having more than 5 years of experience in multiple niches.
Last update on 2021-09-20 at 19:25 / Affiliate links / Images from Amazon Product Advertising API