For many, the kitchen is a place of peace, and we can help guarantee this peace with the help of handy kitchen tools. These tools work to remove the stress from cooking, allowing you to relax and enjoy while you prepare your meals. While the term "tools" may cause you to think of wrenches and impact driver bits, this isn't quite what is meant by kitchen tools. Instead, kitchen tools simply perform a specific function within the kitchen. To that end, listed below are some of the top must-have kitchen tools.
A Garlic Press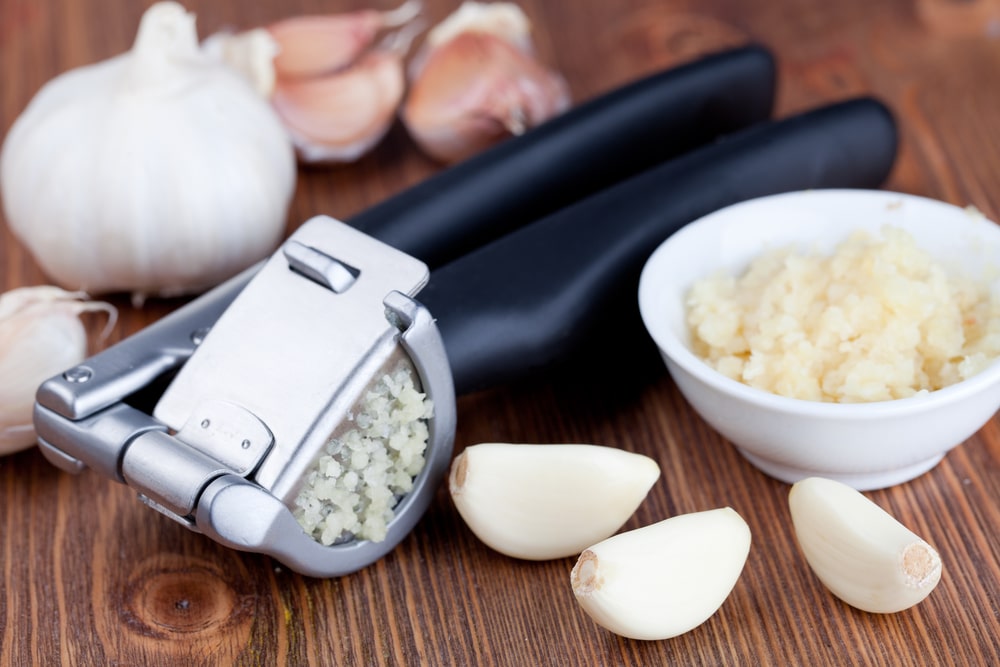 First up is a garlic press. Anyone who loves food and cooking knows just how much garlic packs a flavor punch to almost any savory dish. Too many of us see a recipe that requires one clove of garlic and immediately multiply that by four. Without a garlic press, though, adding these cloves to the dish can be fiddly. Without a garlic press, we're forced to finely chop garlic or risk getting our fingers caught in the grater. Either way, this makes for a finicky experience that's far from fuss-free. With a garlic press, though, life couldn't be easier. 
A Quality Spatula
One thing you don't want to skimp out on is your spatula. The last thing you want is for your spatula to have sharp metal edges that scrape the non-stick coating from the bottom of your pan. Similarly, no one wants a spatula that's ultimately going to snap from the handle after excessive use. At the same time, you don't want a plastic spatula that simply melts in the pan. So, what do you go for? A silicon spatula allows for simultaneous flexibility and strength and won't scratch the bottom of the pan during cooking. 
A Good Pair of Kitchen Tongs
A good pair of kitchen tongs are somewhat similar to a quality spatula. Sharp metal edges that chip away at the pan are a no-go; however, you also need a material and shape that grip effectively. The last thing you want is to be picking up a hamburger only for it to slip from between the tongs. Therefore, the best type of tongs is metal with curved ends that are covered in silicon. This way, you can grab all kinds of food confidently, allowing you to cook safely with ease. 
A Robust Chopping Board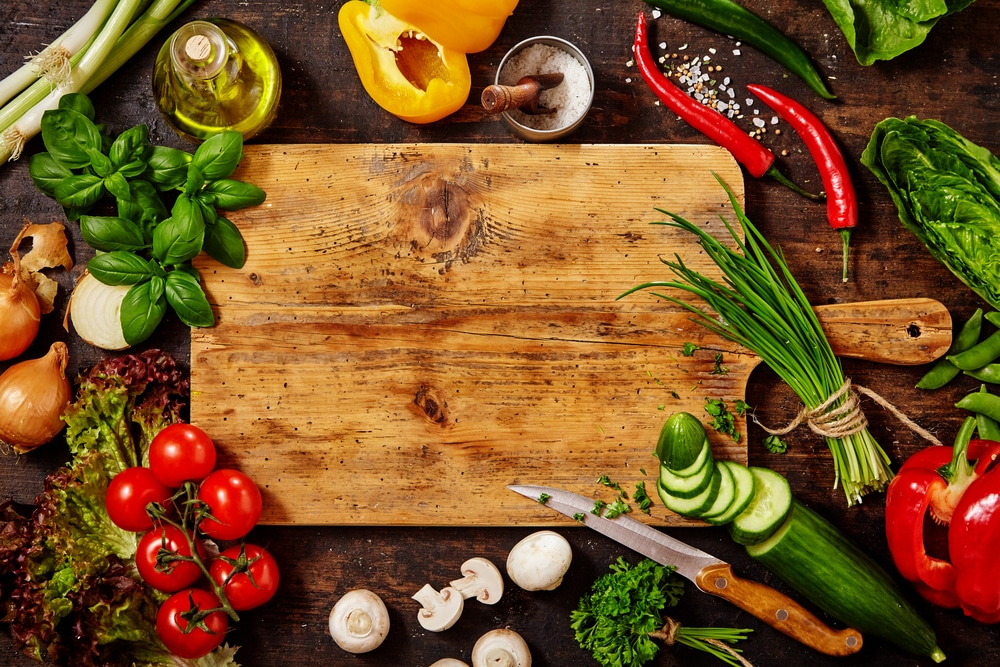 If you want to save your kitchen counters, a robust chopping board is an absolute must. Ideally, you're going to want a chopping board for each different type of food. For instance, a chopping board for raw meat/poultry/fish, a chopping board for cooked meat/poultry/fish, a chopping board for fruits and vegetables, and a chopping board for dairy products. Plastic and glass are easiest to clean for these food items; however, you might also have a wooden board for aesthetic purposes. This wooden board could be used for bread and other dry foods. 
A Sharp Knife Set 
Last but certainly not least is a sharp knife set. This set should include a smaller knife, a larger one, and a serrated one, at the very least. Ideally, you'll want self-sharpening knives so that you don't have to put up with the hassle of sharpening. If nothing else, kitchen knives are where you want to splurge out. There's absolutely no contest between a quality knife and a cheap knife, but make sure you do your research. You want to ensure you're paying for a good quality knife rather than a brand name. Take a look at what professional chefs use, as they will prioritize performance over brand name.
Please note: CharlieTrotters.com is reader supported. This page may contain affiliate links. If you buy a product or service through such a link we earn a commission at no additional cost to you.