Have you ever noticed that no matter how much you earn, you spend every penny? As our income grows, so do our needs, and it seems that there is no opportunity to save at all. But putting aside part of your earnings is quite realistic.
Surely, you can explore which bank offers the best deposit conditions or which cryptocurrency to buy, but basically, financial literacy begins with planning a personal budget. We've put together 6 apps to help you do that, and below, you will also find tips on how to manage your money better.
1. Money Lover
In the app of the Vietnamese developer, you are free to account your expenses and income, export data into Excel, as well as have joint budgets with your family or friends. 
Of course, exploring all the useful functions may take some time, but you will certainly have it thanks to outsourcing some of your tasks. Just type "essay writing app" in the google search bar and you will quickly find an experienced author to rely on. Most importantly, their services will not cost you a fortune as the prices are super reasonable. 
First, users can link their bank account to their Money Lover wallet. This feature allows you to track your transaction history automatically. The main benefit is that you don't have to enter anything in the app manually. In addition, the application sends notifications about reaching the set limit and your obligatory payments.
2. Goodbudget
The American app with over 3 million users is based on the envelope method. What does it mean? You create an envelope for each category of expenses, such as rent, groceries, or eating out. Then, you set aside money for each envelope so you don't spend more than you've planned.
Users can also analyze expenses, upload transactions to the CSV format, import bank statements, save unused funds for a new month, and plan finances in advance. All of it has one goal – avoid deviating from the budget. 
3. Expensify
The American Expensify app is perfect for working students, especially those who travel a lot and need to prepare reports on the money spent. In fact, you just take a picture of the bill in a restaurant, shop, or hotel. Then, the program uses SmartScan technology to add the amount presented on it to the specific category of expenses.
The main features of the app include receipt scanning, expense tracking, data import into Excel, and saving trip reports in PDF format. Expensify is truly popular among many: among its users, there are large companies such as Pinterest, Snapchat и GitHub.
4. Money Flow
Money Flow is a classic finance planner with a concise and intuitive design. The app syncs with iPad and Mac, and you can see your spendings as a feed or chart.
Another cool feature is that you can protect your account from unauthorized persons: just use a security code or Touch/Face ID. Feel free to attach photos, location and other tags to all your expenses. With their help, it is super easy to track what you spend money on and where you do it most often. Many functions make your life simpler – for example, you set a loan payment and save yourself from entering data every month manually.
5. Buddy: Budget & Save Money
The Swedish application is designed to manage the joint budget. This platform will come in handy if you are running a business with friends and need some help managing expenses and income. However, in the free version, only one user can record them. 
All expenses in the application are divided into categories: food and drinks, housing, transport, clothing, sports and others. Plus, you can add new groups of expenses.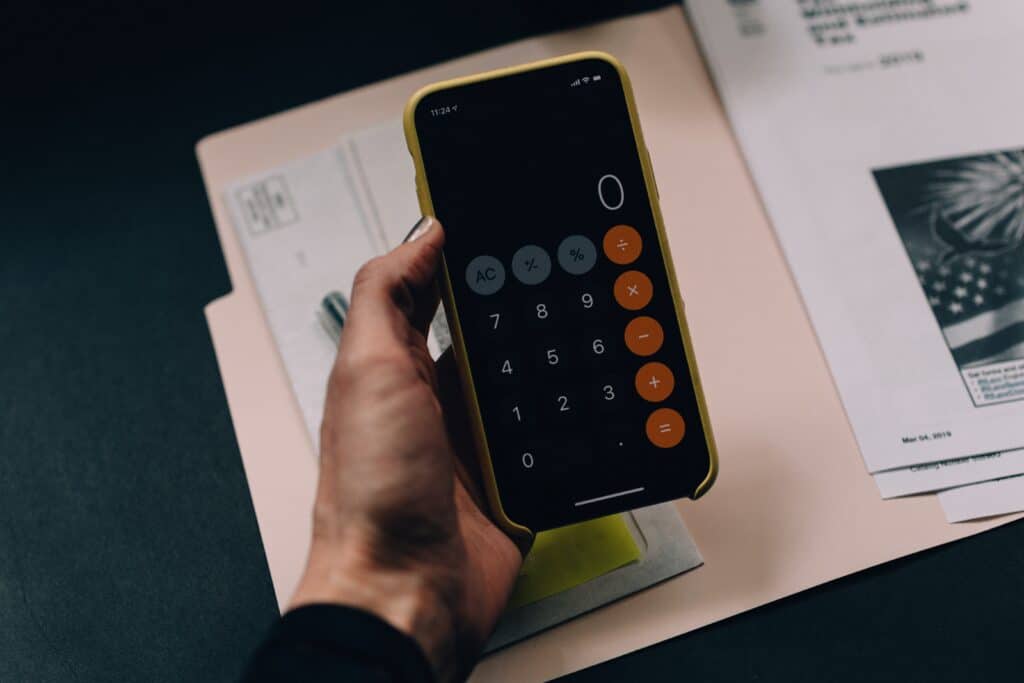 6. Spendee: Money Manager & Budget Planner
The application will help you analyze your expenses using simple and understandable graphics, determining where the money goes and where it comes from every month. Spendee also sends notifications when you need to pay a bill or when you are over budget. Synchronization and backup will be useful for everyone who uses Spendee on different devices or shares access with family and friends.
Bonus: How To Upgrade Your Financial Literacy?
"I have no savings and live from paycheck to paycheck" – many students can say this about themselves. Most young people have college loan debt, yet, they fail to save money. Almost all earnings are spent on rent, debt repayment and other obligatory expenses such as food and clothing.
There are a few simple rules that will help you optimize your expenses and start saving money:
If you're spending too much on a particular category of expenses, set aside cash for it. For example, if you notice that you are constantly exceeding the budget limit for clothes, withdraw a certain amount from the bank each month. After spending your allocated cash, try not to buy more items;

Why is it sometimes better to avoid paying by card? First of all, there is a psychological effect: it is easier to pay with a card than to say goodbye to cash. And it's also easier to get into debt with it (just remember the main character of the "Confessions Of A Shopaholic" movie); 

Don't spend too much on housing and household goods. Try to keep your total housing expenses below 30% of your monthly income.

Analyze how much you pay for the internet and mobile communications: perhaps there are new tariffs that cost much less;

Review your subscriptions to paid services. On the one hand, automatic payment is convenient. But on the other hand, you can forget about it and find out that you paid for an extra month or even a year;

Consider a financial safety cushion. It is believed that the ideal budget should be based on a 50/20/30 scheme: 50% goes to mandatory expenses such as housing, bills, food and transport, 30% is optional expenses (for example, a gym membership or going to the theater), and 20 % is savings.
To Wrap It Up
If you plan to use applications for personal finance, then it's best to install programs from official stores. In addition, take care of your security: come up with a strong password (different from the one you use for accounts in other systems), and also enable two-factor authentication.
Please note: CharlieTrotters.com is reader supported. This page may contain affiliate links. If you buy a product or service through such a link we earn a commission at no additional cost to you.