If you're looking for a best inline ice maker water filter, Culligan IC 4 EZ could be a choice fit for you. This article Reviews Culligan IC 4 EZ inline icemaker filter to help you decide the best.
Culligan Water is an American water treatment company headquartered in Rosemont, Illinois. Culligan Water specializes in water softeners, water filtration systems and bottled water for residential, commercial, and industrial consumers. (Source: Wikipedia.org)
You are concerned about getting clean water for your family, but that is what everyone wants. The difference that you can make is by your choice of filter.
You have faucet filters and shower filters installed for clean water, but what about the water in your dispensers and icemakers? You may have never thought about it, but the water that your appliances use should be as clean as your drinking and bathing water is.
Now that you are aware of the importance of ice maker filters, we introduce you to an amazing inline icemaker filter that has made its mark and remained on top in terms of quality and convenience.
The Culligan IC 4 EZ-Change inline icemaker filter is the bang for your buck when you are looking for a less expensive yet reliable product.
Culligan has been providing quality services to its customers by leading the market for the last 80 years. You know that their filters are durable and count worthy when you hear the name, but the name isn't always enough for satisfaction.
This detailed review of IC 4EZ is crafted to help you make up your mind that Culligan isn't just another brand. It is a name of trust and credibility.
Culligan IC 4 EZ-Change Inline Icemaker Review
Sale
Specifications
6 months filter life | 500-gallon filter capacity | NSF certified | flow rate: 0.5 GPM | water pressure: 60 psi | removes particulates class I, chloride, cyst, chloroform, MTBE, Mercury, lead, turbidity, VOCs and bad taste/odor
The Culligan IC 4 EZ-Change is designed to provide you with the peace of mind that you were looking for. Contaminated ice can lead to a lot of health problems and it is hard to point out the reason because no one doubts on ice been impure.
With this premium inline filter, your ice maker will perform optimally and will last longer than its expected life. We have added pros and cons along with details of the key features so that you get answers to all your questions.
Key Features of Culligan Inline Icemaker Filter
Unlike other inline filters, Culligan IC 4 EZ-Change inline icemaker filter works more efficiently.
One thing that makes this filter exceptional is the way how it reduces the number of contaminants that the previous versions of this product lacked.
Below are the details of the key performance features of this beauty.
1. Easy Cartridge Replacement
This is something most of the users are concerned about rather scared of. When it comes to cartridge replacement, things can get rough and even rougher when it is for an inline filter.
Most of the inline filters come with complex replacement mechanism. However, this one is totally the opposite. The system features a very easy twist on-twist off mechanism with which you can easily change the cartridge.
The filter has quick-connect fittings that make the replacement quick and you are done with the task in not more than 10 minutes.
Do You Know! The best thing about its setting is that it prevents any leakage or risks of cracks.
2. Advanced Filtration
As stated earlier, the filter has an advanced level of filtration that surpasses the quality of the previous versions of the system.
While Culligan IC-EZ removed bad taste and odors, and IC-EZ-3 removed sediments and lead, the Culligan IC 4 EZ removes all. Not only bad taste and sediment, but also remove particulates class I, chloride, cyst, chloroform, MTBE, Mercury, lead, turbidity, VOCs, and bad taste/odor.
At such an affordable price, it feels great to get a filter that covers all your requirements and exceeds your expectations. Your ice cubes will no longer look hazy or cloudy and won't taste bad.
3. Long Filter Life
The filter is undoubtedly durable and that is certain with its long life. The filter can last up to 6 months without any need for a replacement. This may sound typical of every other filter.
However, not every filter comes with a high-pressure rate of as high as 60 psi with a flow rate of 0.5 GPM. The 500-gallon water capacity may concern you because it doesn't really go well with the 6 months filter life because its capacity will end sooner than the replacement calls.
On the other side, it is a great option for smaller families.
4. Certification
Not many people focus their attention on the certification of any product that they buy. Nevertheless, the ones with knowledge of it will never buy anything without certifications.
If you are one of those intellectual minds, this filter is just for you. The Culligan IC 4 EZ is independently approved and certified by IAPMO and NSF/ANSI standard 53 for reducing cysts, mercury, lead, VOC, MTBE, and turbidity.
It is also certified by NSF standard 42 for reducing, Chloramines, nominal particulate class 1, bad odors, bad taste, and chlorine from the water that the icemaker is using.
5. Installation
The installation of the filter is easy and simple, but it has to be installed only with a dedicated faucet. It means that the installation will take longer than the other filters with some advanced steps taken.
Important! You will need a pre-existing opening and connect the cold water line along with the system screwed below the faucet.
You may need some additional adapters to make sure the fittings are connected firmly.
Other than that, the system comes complete with a head assembly, RC-EZ-4 filter cartridge, mounting screws, and a cartridge change reminder sticker.
FAQs
Is it necessary to install the system vertically?
The system is designed to be installed vertically and installing sideways will not help it flow to water the way it should. So, make sure that you don't install in horizontally.
Why IC 4 EZ is considered a better version?
The reason for this is the advanced technology and filtration process that the filter uses. It removes additional impurities that the previous ones couldn't.
How many gallons will this filter use in a day?
The consumption of gallons in a day depends on your family's needs. If you have a small family, it might take 15 gallons per month.
How to flush this filter?
If your ice maker is connected to the cold dispenser of your refrigerator, you just have to run cold water through the dispenser for 10 minutes and you are done.
Conclusion
In conclusion, the Culligan IC 4 EZ- change inline icemaker filter is the ultimate performer when it comes to purifying the water for the icemaker. You will not have to worry about muddy and cloudy ice that ruins the taste of your drinks, beverages, and cold coffee.
This filter will keep you refreshed with better tasting water with no bad odors. Once this filter is attached to your refrigerator or icemaker, you will want to drink more and more water every day.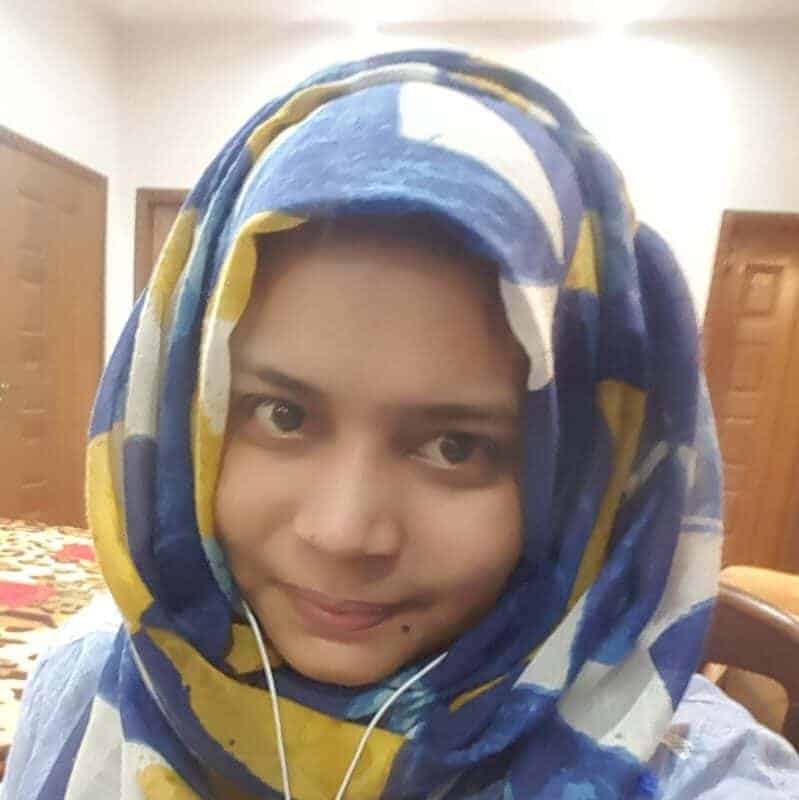 I'm a medical Microbiologist and inclined towards the premier buying practices to ensure health and safety. To have the best user experience, I am critical towards choosing the top products and honest with my feedback. I'm a seasoned writer having more than 5 years of experience in multiple niches.
Last update on 2021-09-20 at 20:25 / Affiliate links / Images from Amazon Product Advertising API